In a press release yesterday Lucid Motors announced that:

The Lucid Air will be a groundbreaking EV in terms of charging capabilities and will include:

DC fast charging at up to 20 miles per minute, with a peak charging rate of over 300kW

Ultra-high voltage 900V+ electrical architecture
19.2kW AC onboard charger that can support AC charging speeds up to 80 miles per hour

Integrated boost charging and the broadest range of charging compatibility from AC Levels 1 and 2, up to the most powerful Level 3 DC fast charging, utilizing the universal CCS connector standard for connectivity to, and fast charging at, any public charging network.

Full bi-directionality for advanced Vehicle-to-Everything (V2X) capabilities built-in for future enablement of Vehicle-to-Grid (V2G) and Vehicle-to-Vehicle (V2V) features
That last bullet is obviously the one of most interest to us here at the V2G Group, so to begin with here's a picture of the Air's CCS charging socket: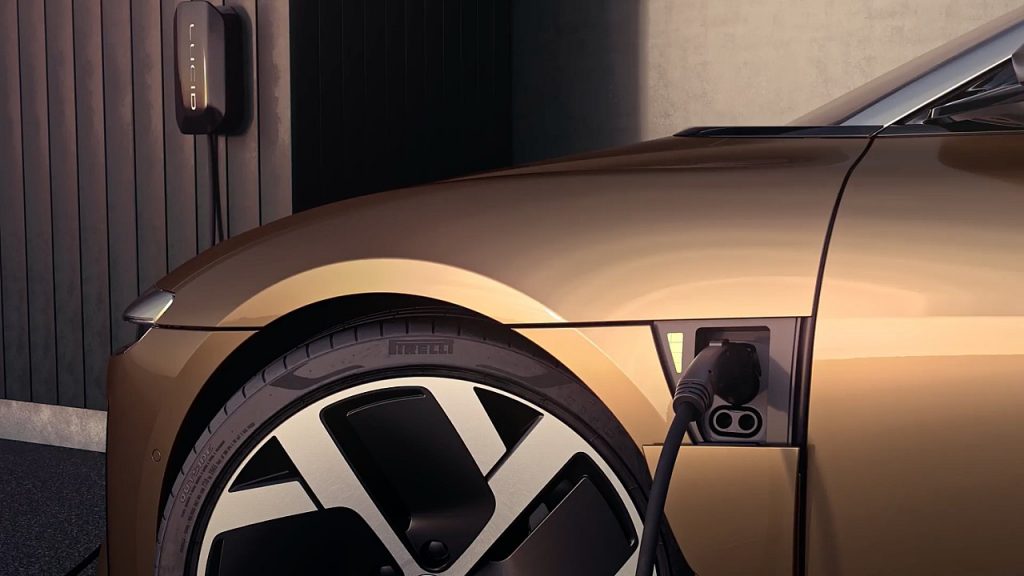 The Lucid press release continues:
Home charging is one of the key benefits of EV ownership. In addition to the standard Lucid Mobile Charging Cord that comes with every Lucid vehicle, Lucid has also developed the Lucid Connected Home Charging Station, one of the first AC charging stations with bi-directional charging ever offered. With bi-directional charging, owners can enjoy a more cost-effective charging method and also use their Lucid Air as a temporary energy reserve to power their homes, including off-grid vacation properties.
Given their emphasis on a "Home Charging Station" it's surprising, to me at least, that Lucid's copywriters neglected to drop the V2H acronym into the release somewhere! However unlike certain other writers one might mention they did at least admit that their offering is merely "one of the first AC charging stations with bi-directional charging ever offered". Here once again is another picture of the bi-directional AC charging station that has been "on offer" in our car park here in North Cornwall for over a year now: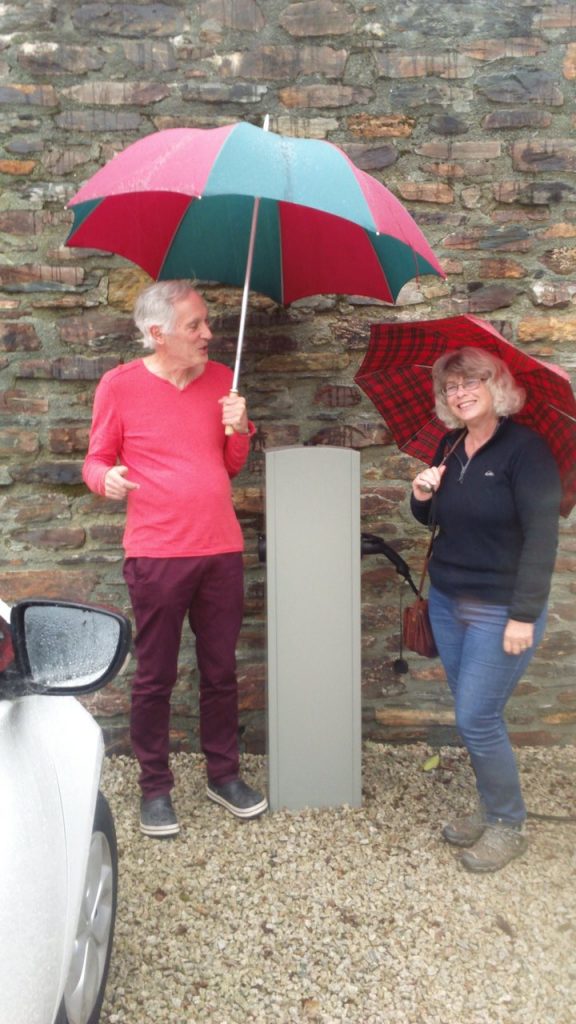 The final paragraph of Lucid's press release reads as follows:
The production version of the Lucid Air will debut in an online reveal on September 9, 2020. In addition to the vehicle's final interior and exterior designs, new details about production specifications, available configurations, and pricing information will also be shared.




Obviously an event not to be missed. Even if for some strange reason it does neglect to offer a "demonstration of AC V2H over CCS"!
Late afternoon on September 9th in Silicon Valley translates into early morning on September 10th in the (Silic)Inny Valley over here in sunny South West England!
Here is the recorded and hence slightly belated Lucid Air Global Reveal:
The most interesting bit for us here at the V2G Group can be viewed at around 29:55 minutes into the video, when Lucid Motors' Vice President of Hardware Engineering, Eric Bach, says:

One of the most customer important systems, I feel, is the bi-directionality that we've built in to our Wunderbox. Not only can we charge the car from your house. The car can also supply power to your house, which is a whole new world of features: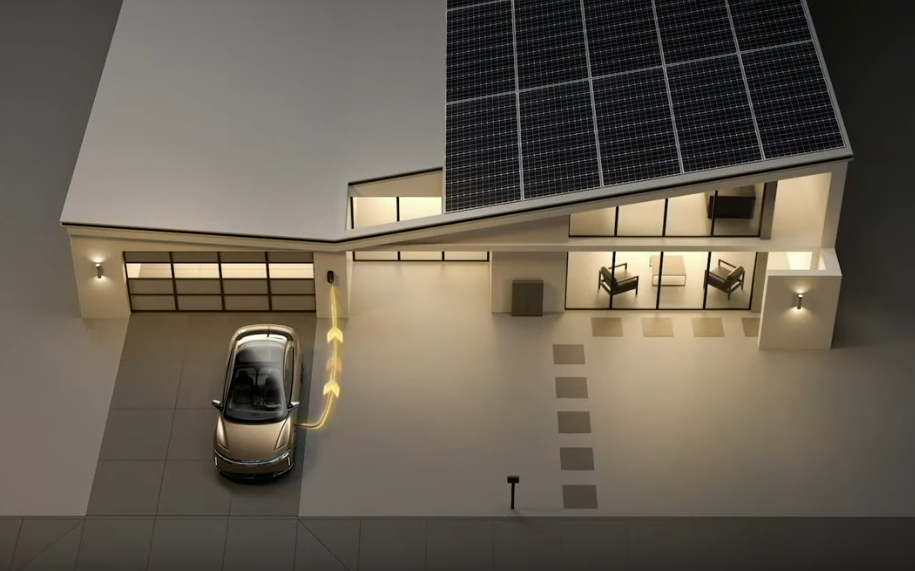 This will enable you to use the car as a battery system in case you have a power outage at your house. The car will keep the lights on.

Note that Eric also mentions the vehicle-to-vehicle capabilities of the Lucid Air, but never explicitly refers to full blown vehicle-to-grid!