In a press release earlier today E.ON and Nissan announced that they:

Have successfully deployed 20 vehicle-to-grid (V2G) chargers as part of a trial to demonstrate how electric vans and cars could play a role in supporting the UK grid and provide a profitable and sustainable solution for business fleets.

The install at Nissan's European Technical Centre in Cranfield is the first in a large-scale V2G trial co-funded by Innovate UK. The project will test and demonstrate how storing and sharing electricity in fleet vehicles' batteries can generate additional revenue for participating companies as well as supporting the power grid.

Having validated the technology at Nissan's Cranfield site, the project is now recruiting further participants for the trial and plans to deploy V2G chargers for organisations across the UK.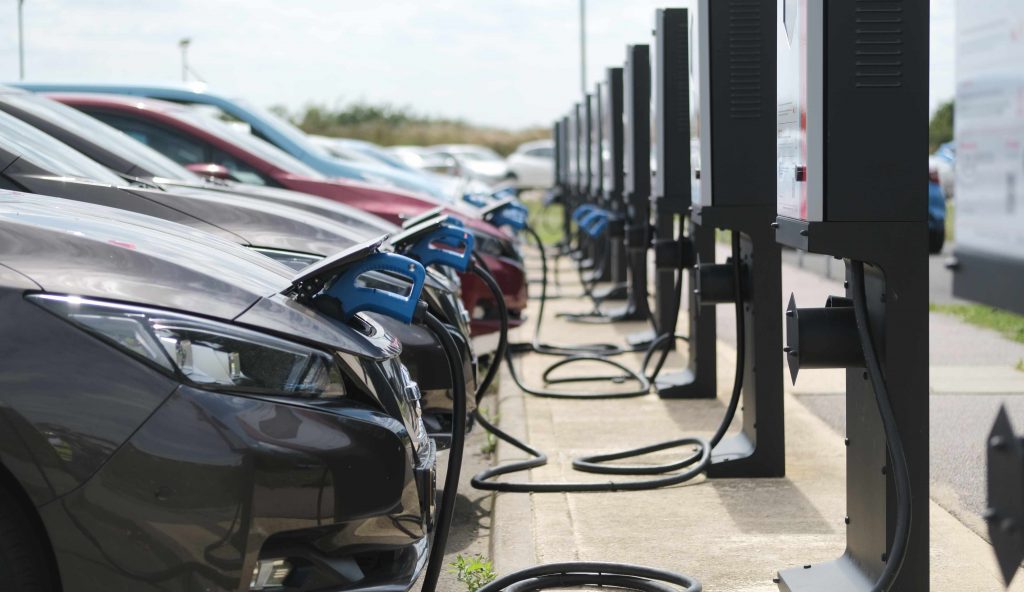 If you are a fleet owner think of going electric then Nissan want to talk to you! The press release continues with this quote from Nissan Motor GB's Fleet Director, Peter McDonald:
We know many fleets are not just looking at electric vehicle acquisition, they are also reviewing their energy infrastructure for a world where electric vehicles are fast becoming the norm. Nissan is collaborating with E.ON on this exciting energy infrastructure project to expedite V2G technology in the UK. Thanks to the LEAF and e-NV200 being V2G-capable, these EVs are well set for the future.
I wonder whether Lisa, our very own Nissan LEAF counts for the purposes of this trial. As regular readers will no doubt be aware, we have been looking to expand our small "fleet" with an e-NV200 for quite some time. Perhaps this is the perfect opportunity, since:

The V2G package for participants in the trial will be offered at a heavily subsidised price through grant funding made available through Innovate UK. Vehicles compatible with the technology being used in this project are currently the Nissan e-NV200 and the Nissan LEAF2.

As well as E.ON and Nissan the V2G project consortium (known as e4Future) includes Newcastle University, Imperial College London, Northern Powergrid, UK Power Networks and National Grid ESO. The V2G platform used on the trial utilises a combination of E.ON's existing Virtual Power Plant software as well as a charger operating system provided by E.ON's e-mobility partner Virta.

The project is part of the V2G programme, funded by the Department for Business, Energy and Industrial Strategy and the Office for Low Emission Vehicles (OLEV), in partnership with Innovate UK. Part of UK Research and Innovation (UKRI), Innovate UK is the UK's innovation agency investing in science and research.
Here is an image of our concept that we prepared earlier. In 2017 to be precise: