The UK's Met Office has issued a yellow warning for wind and rain across South West England this afternoon: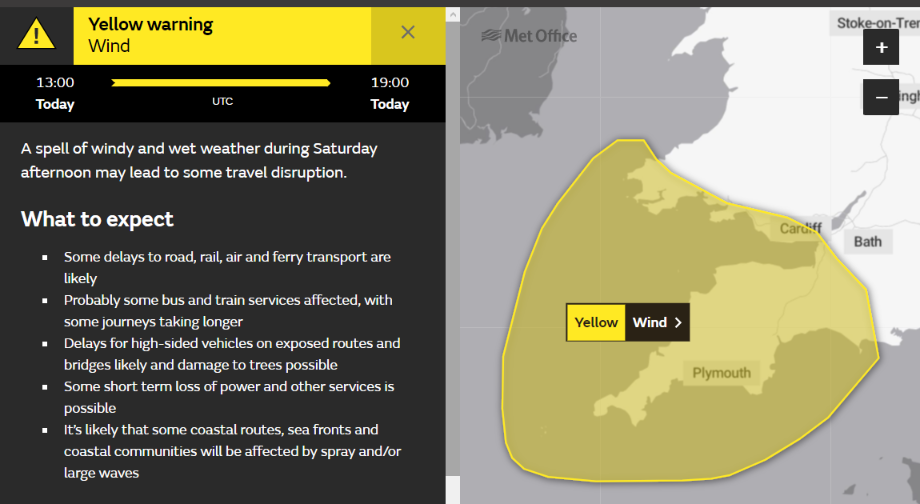 As the Met Office point out:
Some short term loss of power and other services is possible.
We would go somewhat further, and suggest that some power cuts are likely here in Cornwall. Not least because 1,702 properties near Marazion suffered a power cut yesterday afternoon: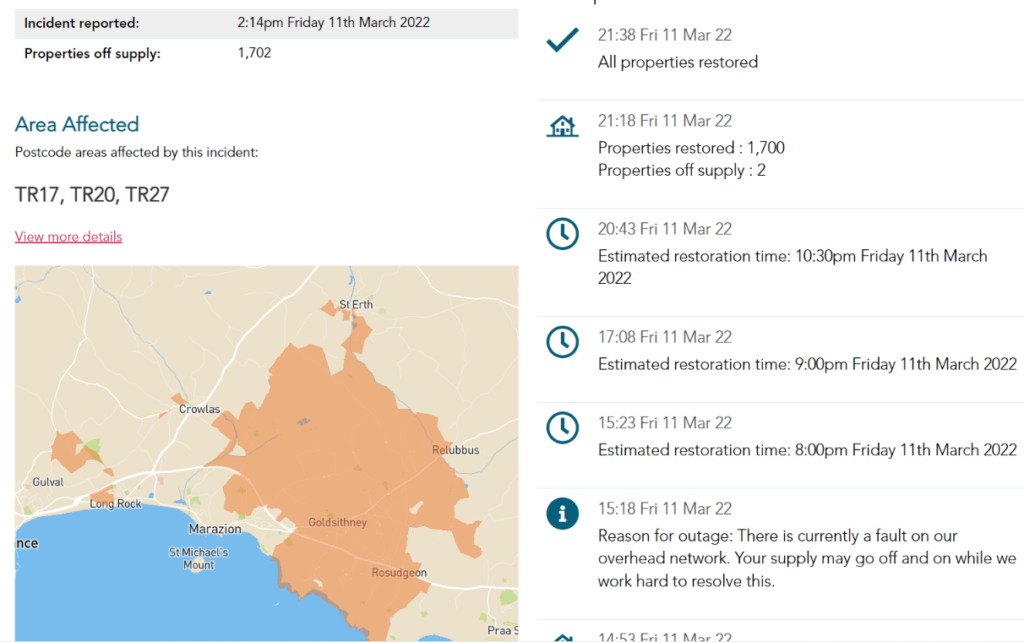 [Edit – 14:00 on March 12th]
Would you believe that this afternoon's first Cornish power cut was in Marazion?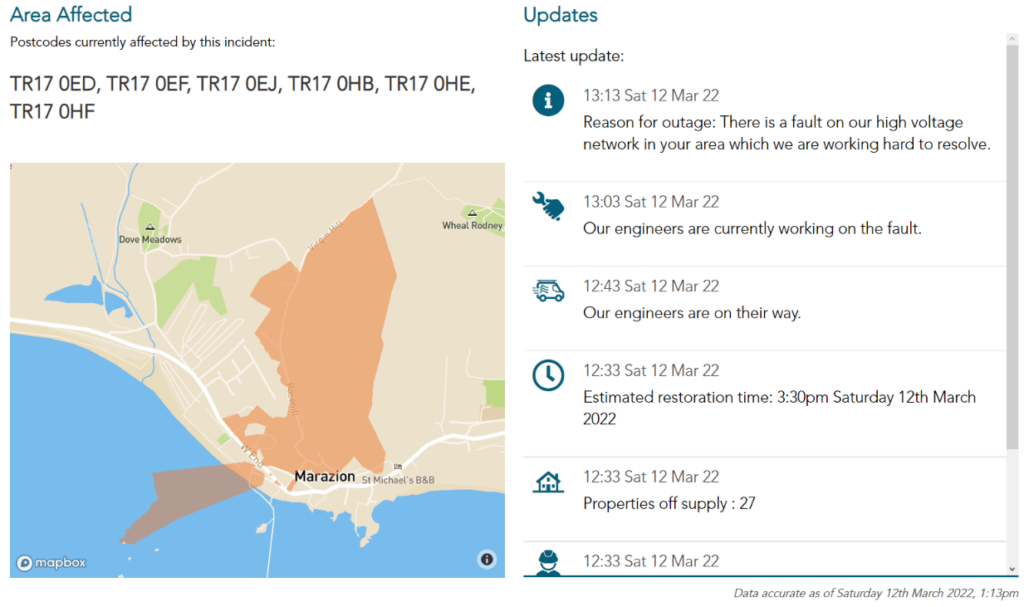 Watch this space!