We previously got quite excited about the Great British ARRIVAL electric (not diesel!) van. At that time there were some snarky comments on social media to the effect that "The van never moves in that video". Well now it most certainly does! Take a look at the latest episode of Robert Llewellyn's Fully Charged:
Of course we eagerly awaited some mention of our favourite three letter acronym – "V2G". Unlike the recent launch of the new Ariya eSUV from Nissan, we were not disappointed by this update on the progress at ARRIVAL. Notice that at 4:00 into the video Robert Llewellyn asks:
Are these vehicles, for instance, vehicle-to-grid capable. Bi-directional charging is possible?
to which Patrick Bion, ARRIVAL's head of product replies:
Absolutely!
Which is very good to hear from our admittedly biased perspective. A bit later on, at
7:30, Robert says:
I can see they have rapid charging capabilities, they have CCS charge sockets.
and Patrick confirms:
Yeah, that's right.
Putting those two snippets of information together and you get the magic words "V2G [over] CCS"!
Here's our take on this convoluted story from our Twitter feed:

How quickly can we get one of these in our car park for interoperability testing?https://t.co/XXXZELe86e

Behind us in the queue @FullyChargedShw! pic.twitter.com/Q8WtFfJjuM

— V2G Limited (@V2gUK) July 30, 2020
and here's our (hopefully ARRIVAL compatible!) bi-directional charging station, which has been patiently waiting for an ARRIVAL van's arrival in our more modest car park since this time last year: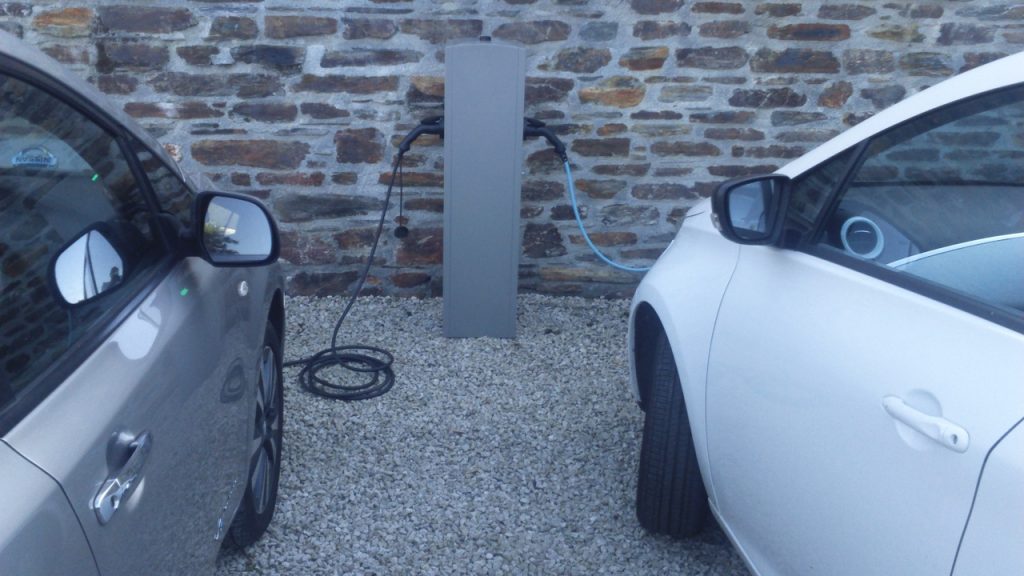 Here too is a video of our "soft launch" during the V2G panel session at the Fully Charged Live show at Silverstone in 2019:

Watch this space!

For another year? Or perhaps even until 2025 as officially pronounced by CharIN not so very long ago?