Regular readers may recall some of my previous musings on UK electricity prices during previous "shocks" to UK energy markets? The latest proximate cause of apparently absurdly elevated prices is the ongoing war in Ukraine following the Russian invasion.

Here are the maximum UK wholesale electricity prices for the last 3 days according to Drax Electric Insights: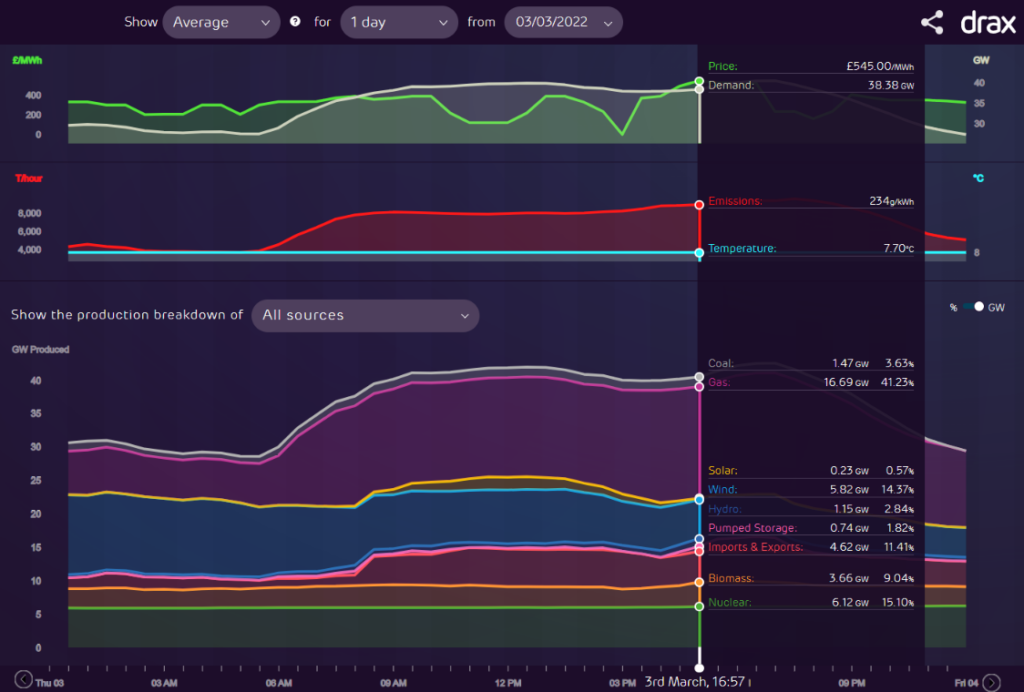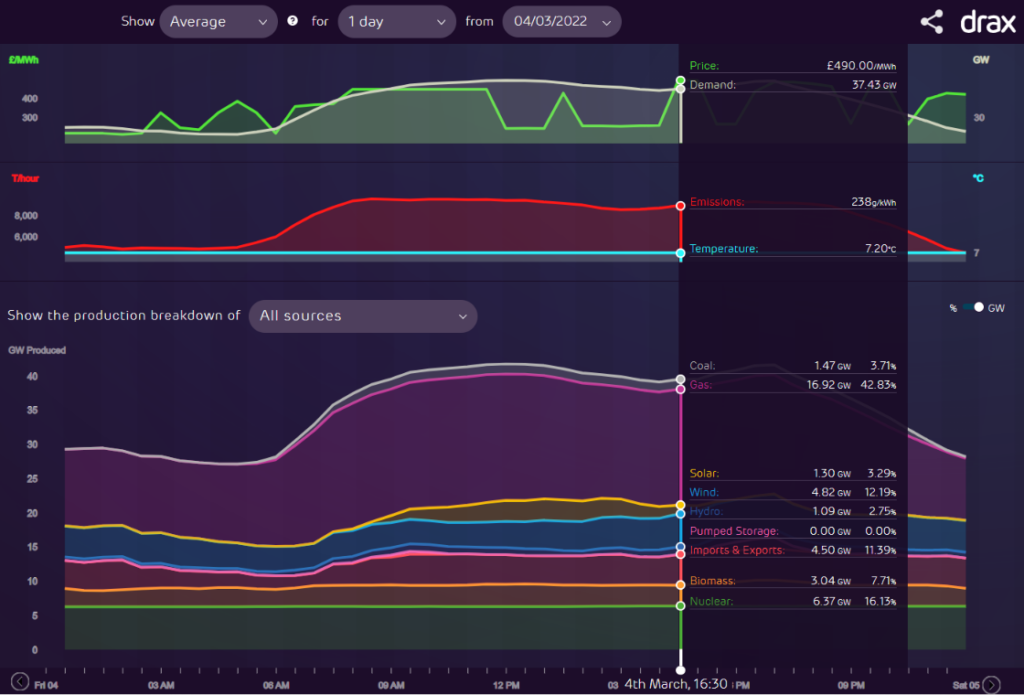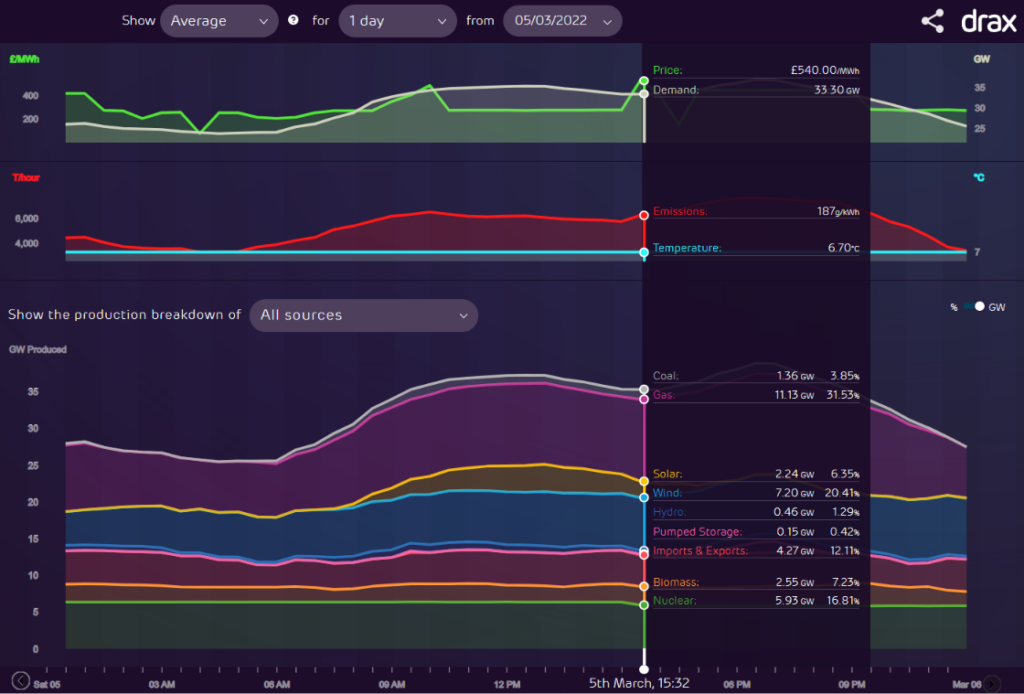 Here too are the Epex Spot day ahead electricity prices across much of Europe for later this evening: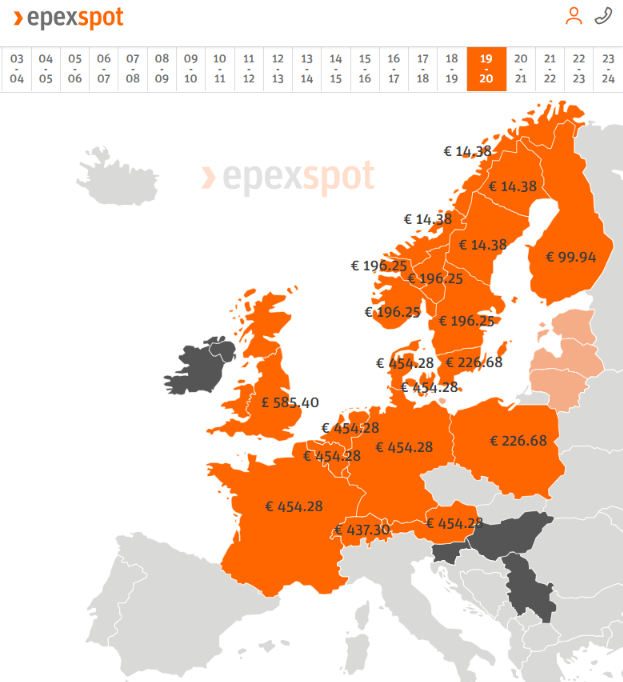 Watch this space!