A number of commenters on Twitter are getting very excited about an announcement from General Motors earlier today. Here's GM's Mary Barra and PG&E's Patti Poppe talking with Phil LeBeau on CNBC's "Squawk Box":
As Mary says to Phil:
Bi-directional charging will help when there's a power outage or additional demand, to really help supply energy and keep everybody having the energy they need to live their lives.
Phil suggests:
What you guys are talking about doing is making smart vehicles and a smart grid, where the communication happens and I don't need to be involved. Correct?
Patti responds:
Automatically! There's like this value stack for electric vehicles that I don't think people fully appreciate yet. The first is obviously decarbonising transportation, number one and everybody gets that. And it's a great driving experience. But then you stack on the resiliency play because of the effects of climate change, and then on a peak summer day imagine being able to leverage the fleet of electric vehicles. In California, in fact in my service area alone, one in five electric vehicles sold in America are in my service area, so we can really deploy them to power homes and to enable the grid.
In the accompanying press release General Motors reveal that:
Pacific Gas and Electric Company and General Motors today announced a breakthrough collaboration to pilot the use of GM electric vehicles as on-demand power sources for homes in PG&E's service area.

PG&E and GM will test vehicles with cutting-edge bidirectional charging technology that can help safely power the essential needs of a properly equipped home. EVs play a critical role in achieving California's goals for reducing greenhouse gas emissions and already provide customers with many benefits. Bidirectional charging capabilities add even further value by improving electric resiliency and reliability…

Skipping to the "How the pilot will work" section of the news release GM explain that:
PG&E and GM aim to test the pilot's first vehicle-to-home capable EV and charger by summer 2022. The pilot will include the use of bidirectional hardware coupled with software-defined communications protocols that will enable power to flow from a charged EV into a customer's home, automatically coordinating between the EV, home and PG&E's electric supply. The pilot will include multiple GM EVs.

Following lab testing, PG&E and GM plan to test vehicle-to-home interconnection allowing a small subset of customers' homes to safely receive power from the EV when power stops flowing from the electric grid. Through this field demonstration, PG&E and GM aim to develop a user-friendly vehicle-to-home customer experience for this new technology. Both teams are working quickly to scale the pilot with the goal of opening larger customer trials by the end of 2022.

It seems as though Mary, Patti, Phil et al. are blissfully unaware that pilot projects involving V2H/V2G and several hundred electric vehicles have been under way here in the United Kingdom since 2018.

We have even been running a "cutting-edge bidirectional charging technology" project in our very own car park here in wild and woolly South West England for the last couple of years: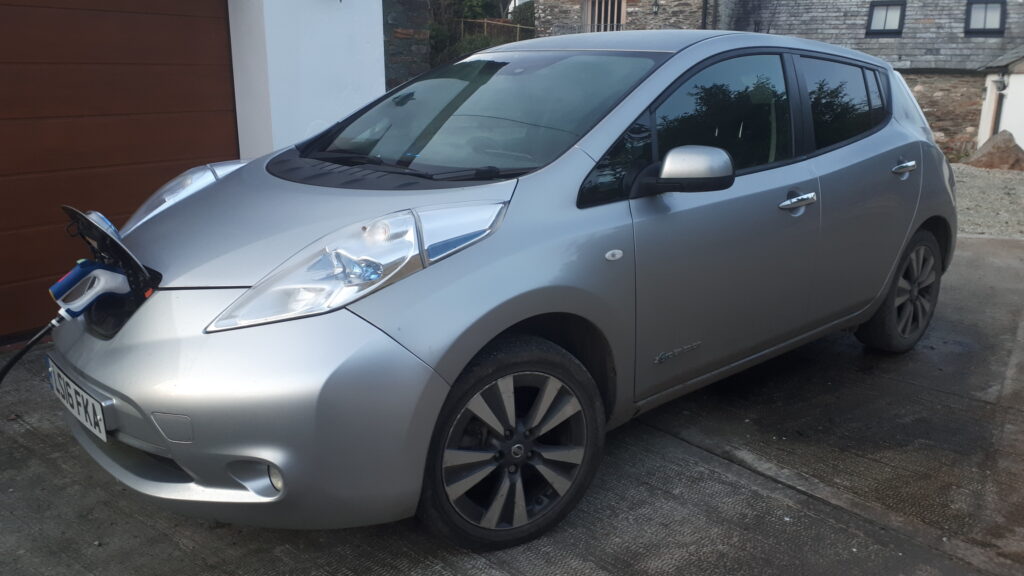 For a more detailed overview of the UK pilot projects referred to above please download the presentation available at our sister web site: