Hurricane Ophelia is heading in our direction. Reaching category 3 strength earlier today she is the strongest hurricane on record this far east in the North Atlantic. Moving further north over cooler waters her maximum wind speeds have now reduced to category 2. By the time she gets here she will have morphed into an extratropical cyclone, but she'll still be packing hurricane force winds. Here is the current forecast from the United States' National Hurricane Center: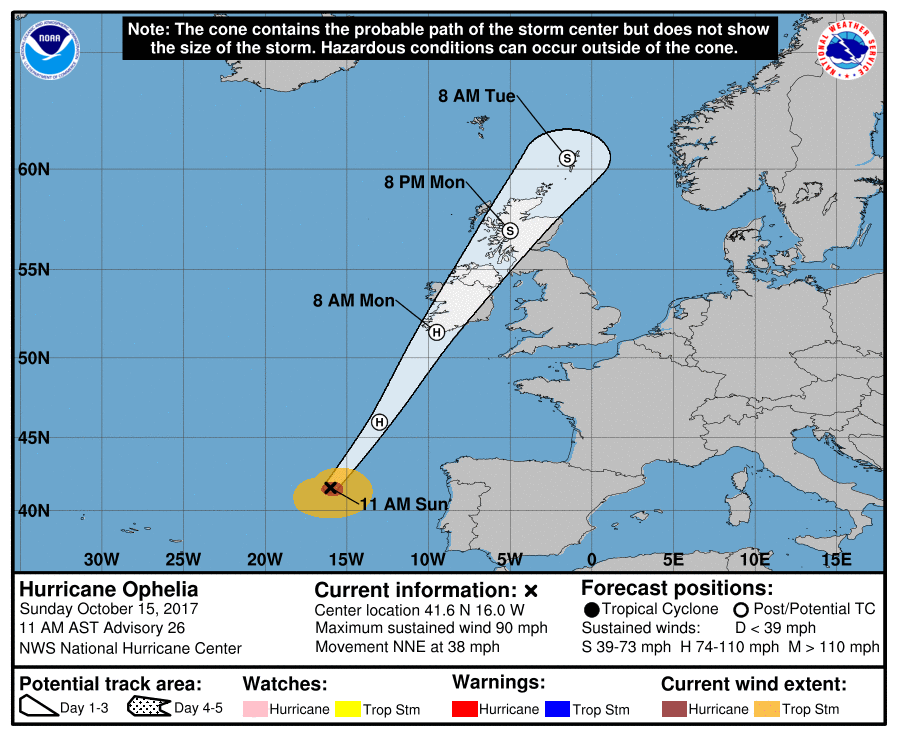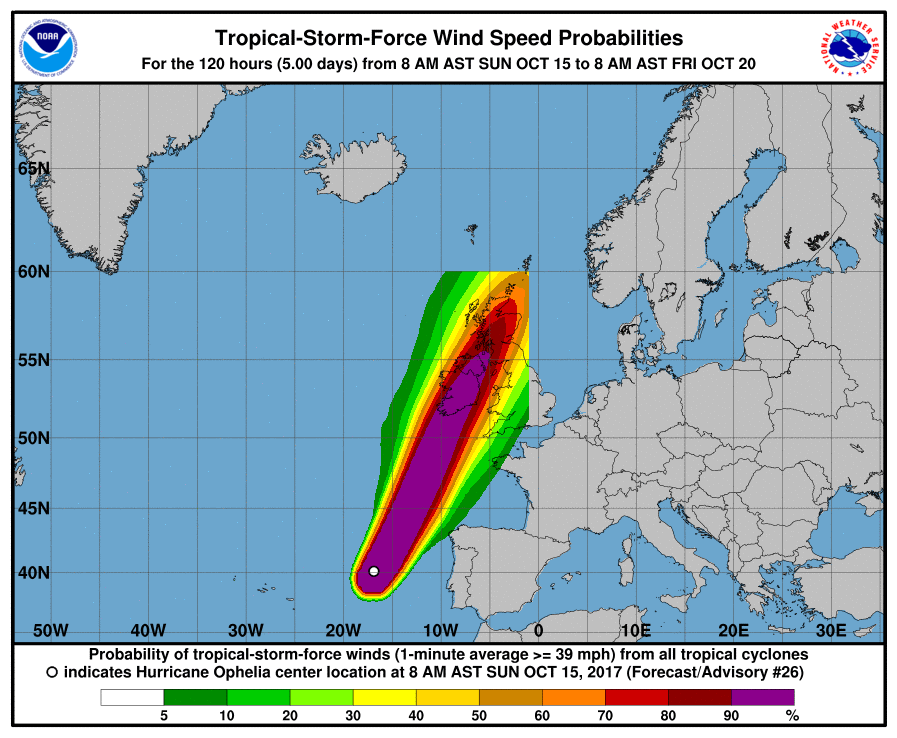 Met Éireann have issued a red wind warning across the south of Ireland:
Wind Warning for Wexford, Galway, Mayo, Clare, Cork, Kerry, Limerick and Waterford

Hurricane Ophelia is expected to transition to a post tropical storm as it approaches our shores on Monday bringing severe winds and stormy conditions . Mean wind speeds in excess of 80 km/h and gusts in excess of 130km/h are expected, potentially causing structural damage and disruption, with dangerous marine conditions due to high seas and potential flooding.
Here's the Met Office's warning of an amber alert for Northern Ireland tomorrow, together with a yellow wind warning for us here in Cornwall: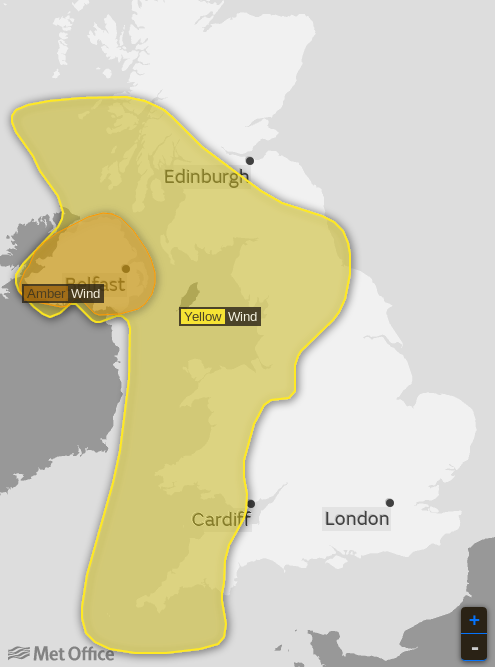 Finally, for the moment at least, here is the current Magic Seaweed surf forecast for North Cornwall tomorrow: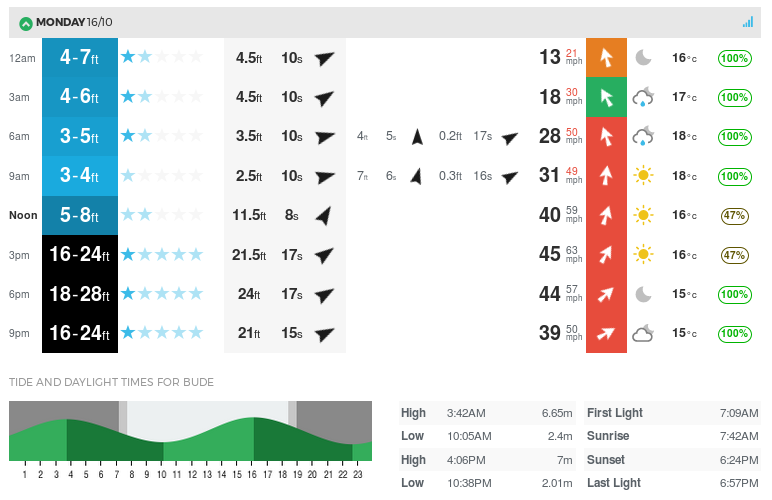 Here's our weather forecast for today in North Cornwall: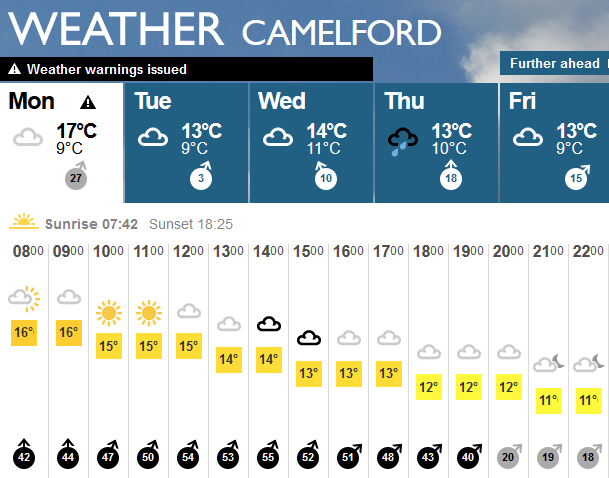 It definitely sounds blustery outside! Western Power Distribution's power cut map doesn't display anything too unusual yet: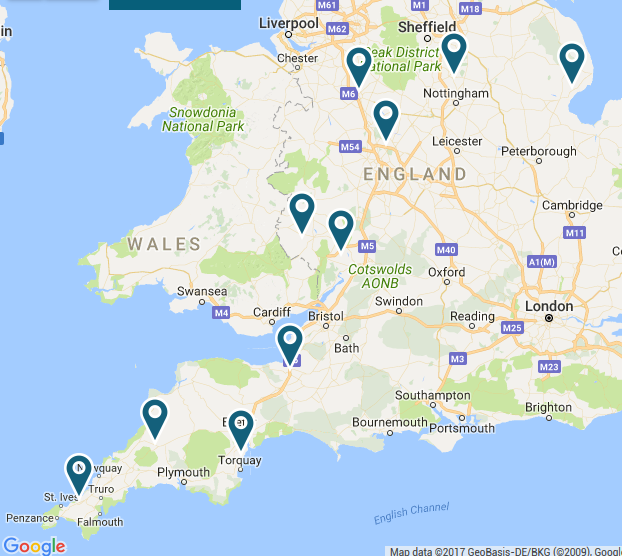 However a few power cuts have started appearing on ESB Networks' map of Southern Ireland: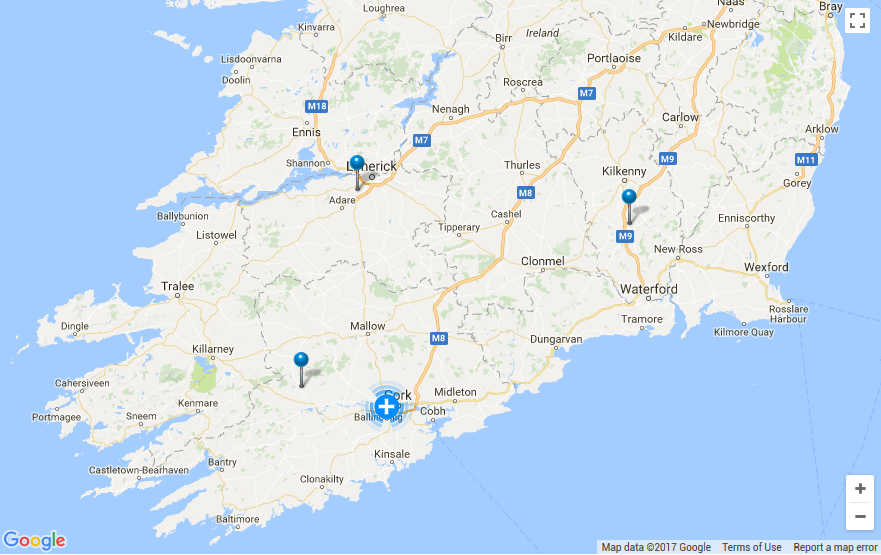 Over 35,000 properties are now without power across southern Ireland: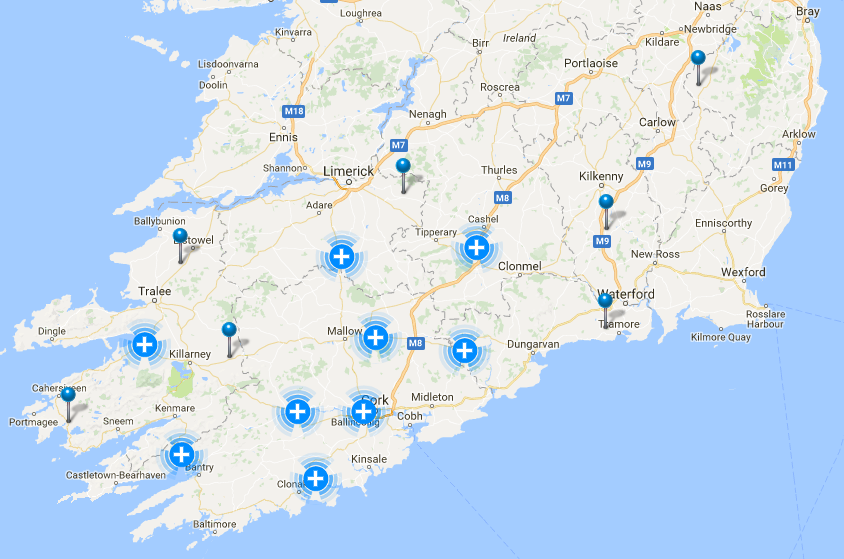 The lights are starting to go out here in South West England too: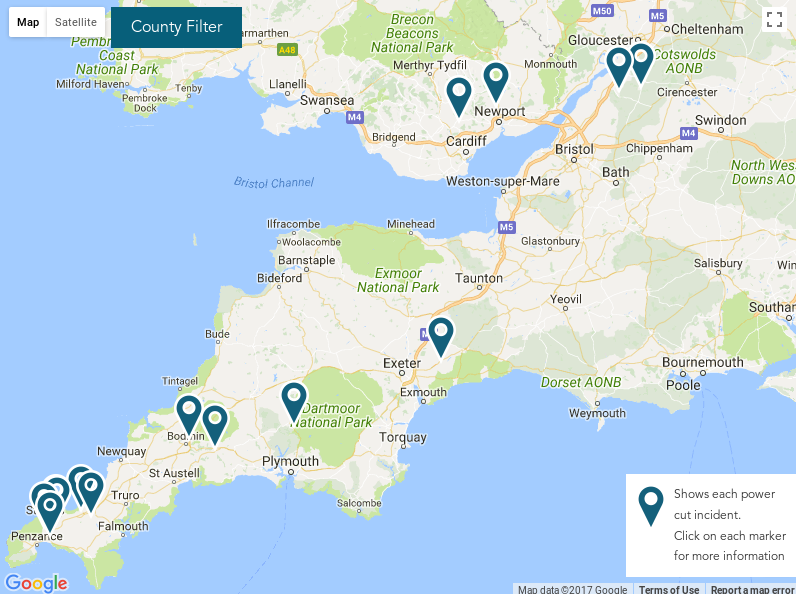 The waves are getting bigger too: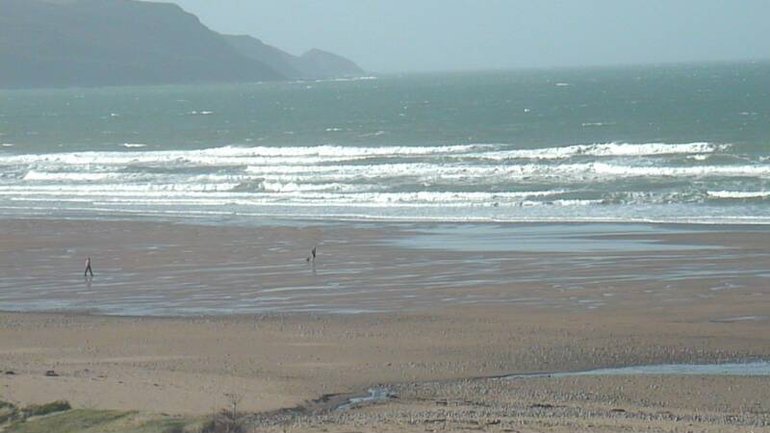 The ESB Networks power cut map seems to have given up under the strain. At 14:00 it showed over 180,000 properties without power. Meanwhile the storm has been bringing down power lines in Northern Ireland: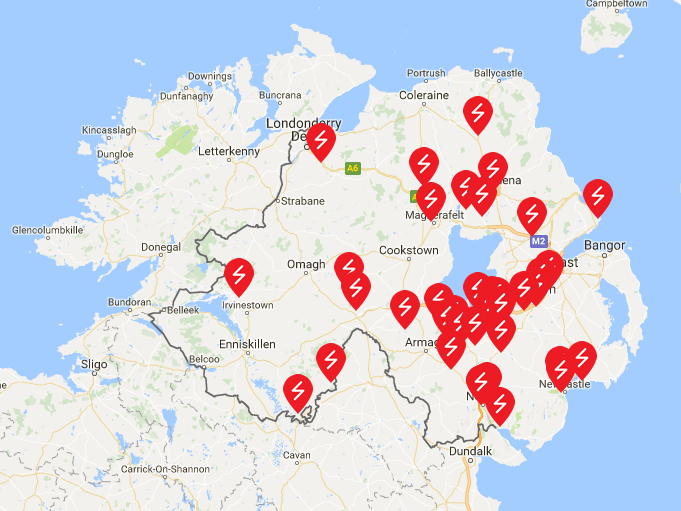 and Wales: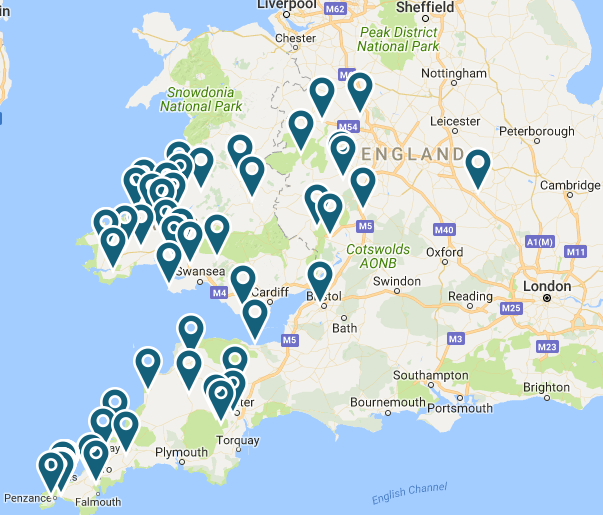 There are now a total of ~3500 properties without power across Western Power Distribution's four areas of the country. Here's how our local surf spot looks at the moment: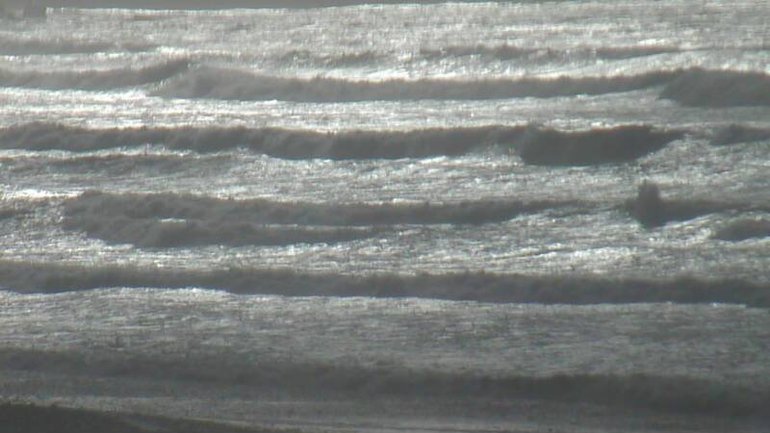 Here's a selection of reports about Ophelia from the media, together with this morning's set of power cut maps:
Latest wind analysis.
Hurricane Force winds on the SW coast.
Recent gust of 156km/h at Roches Point.#Ophelia pic.twitter.com/5wKdvUNjJa

— Met Éireann (@MetEireann) October 16, 2017
Images from our Roches Point weather webcam.
Trees are coming down.
Roches Point has a mean wind speed of 111km/h
Gusts of 156km/h#Ophelia pic.twitter.com/NEsTvuob6M

— Met Éireann (@MetEireann) October 16, 2017
Latest forecast data for #Ophelia
Centre of the low now moving off the north Mayo coast. pic.twitter.com/ECROjIe7nL

— Met Éireann (@MetEireann) October 16, 2017
#Ophelia Outage update: 360,000 customers across Ireland are left without power .https://t.co/tUSLr39VSH

— ESB Networks (@ESBNetworks) October 16, 2017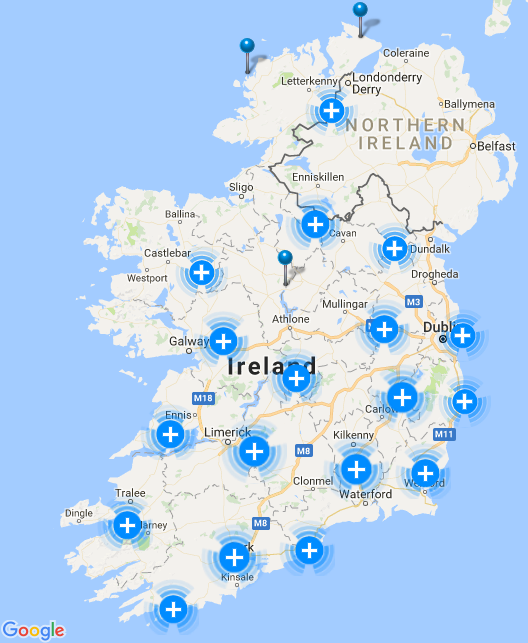 Morning, we've restored power to 48,000 customers. There are around 4000 customers still without power this morning. #Ophelia

— NIE Networks (@NIElectricity) October 17, 2017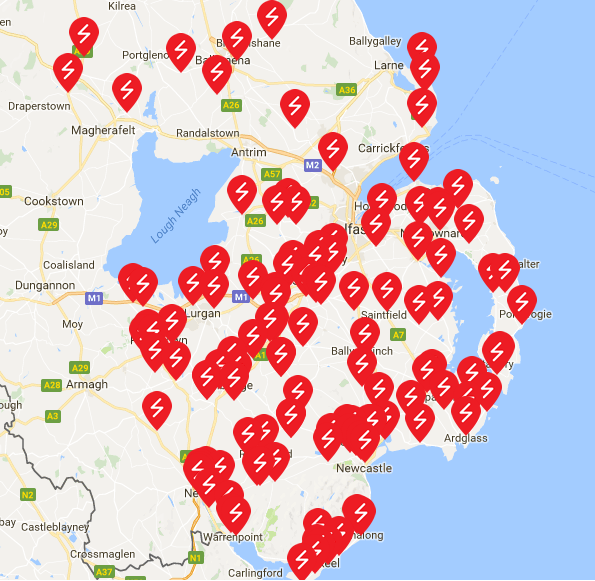 Engineers from Electricity North West are working in difficult conditions today to restore power after ex-hurricane Ophelia hit the North West overnight.

The region's power network operator has restored supplies to more than 16,000 properties throughout the night following the Met Office's yellow weather warning for severe gales of 60 to 65mph.

Around 2,000 properties remain without power as flying debris has hit power lines and high winds make access difficult for repair teams. Properties are affected mainly in the Lake District with 1,700 without power and 150 properties in Lancashire are currently without power.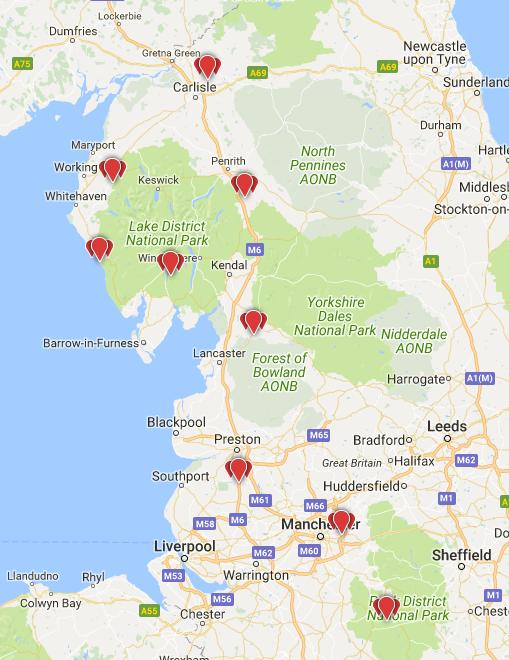 As a result of the high winds brought by the remnants of Storm Ophelia, whilst a number of customers have had their electricity supplies affected, the level of power cuts is considered busy but not exceptionally so.

The biggest impact has been in West Wales and Cornwall where a number of weather related incidents have occurred.

Currently around 3,000 customers are off supply. All incidents are currently being worked on by our engineers, with supplies on track to be restored this evening.

Since around 9am this morning we have restored around 12,000 customers in the South West and South Wales.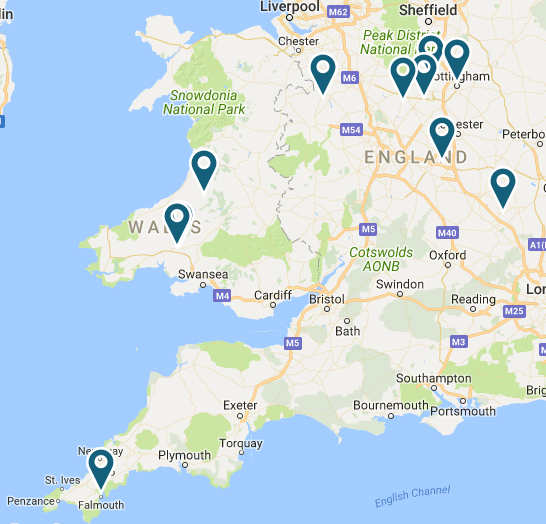 According to ESB Networks:
We are advising all customers impacted by outages that they should prepare to be without electricity for number of days. It is very important that any customers who use electrically powered medical devices should contact their healthcare professional to make alternative arrangements if necessary.
According to the Irish Times:
The country is facing days of "catch-up" as schools, hospitals, roads, electricity networks and other key public infrastructure are cleared of debris or repaired following Storm Ophelia.

Three people were killed on Monday in the worst storm to hit Ireland in more than 50 years, which left hundreds of thousands without electricity overnight.

The storm caused the most devastation in the south and west but left every county with some level of disruption.

Ministers and senior officials have warned that it will take days for some public services to get back to full strength. All schools will remain closed on Tuesday to allow for safety inspections to take place, with most expected to reopen on Wednesday.
ESB Networks report that:
The following map shows the remaining faults caused by ex-hurricane Ophelia to be repaired. We have restored over 70% of homes and businesses and here are currently 105,000 homes and businesses still without power that are represented on the following map by the black circles. The bigger the circles the more faults there are that need to be repaired in that area.
Electricity North West have now repaired almost all the faults caused by Ophelia:
Engineers from Electricity North West have worked tirelessly to repair damage caused by ex-hurricane Ophelia and subsequent bad weather and restore power to the majority of customers in the region.

Despite working round the clock to restore power to those affected by ex-hurricane Ophelia on Monday and early Tuesday, further bad weather last night from 6.30pm caused power cuts to another 5,000 properties along the county's west coast.

Engineers worked through the night and restored power to all but 18 customers and they will continue to work today to restore those final few customers located in Egremont, Cumbria.

Electricity North West has turned their attention to assisting the restoration efforts in the Republic of Ireland. A team of more than 30, including engineers and overhead lines people, will help repair damage and restore power to thousands still without power in the Republic of Ireland.
ESB Networks have produced another power cut heat map. This evening they say that:
ESB Networks have now restored power to 322,000 homes, farms and businesses affected by ex-hurricane Ophelia. The following map illustrates the ​63,000 homes and businesses that we are currently working to restore.
Here's the latest power cut heat map from ESB Networks:
42,000 homes, farms and businesses remain without power this morning. These are highlighted in the following heat map.

The rate of progress numbers wise from here will slow down as each individual fault must be repaired pole by pole. Also with the weather forecast to worsen the conditions that the crews are working in makes the restoration effort more difficult and slower.
In a later news release they report that:
ESB Networks have now continued to restore power this morning, with power now restored to 343,000 families, farms and businesses. Approximately 42,000 customers remain without supply.

​The worst impacted areas are in the environs of Enniscorthy, Wexford town, New Ross, Bandon, Dunmanway and Fermoy.

Assisted by contractors, crews from Northern Ireland and overseas utilities, as well as the army and air corps, ESB Networks will continue restorations to every last family, farm and business until their lives are back to normal.

A Met Éireann Status Orange wind warning has been issued for seven coastal counties, including Cork and Wexford, will hamper restoration efforts. Should the weather conditions worsen further, our crews will be stood down until it is safe to resume repairs again. Winds speeds up to 130 km/h will cause outages to customers in Mayo, Galway, Clare, Kerry, Cork, Waterford and Wexford on Saturday.