It's just gone 10 AM, and Storm Eunice is raging outside. Our lights went out and our uninterruptible power supplies started beeping a couple of minutes ago. The lights came back on and the beeping stopped a few seconds later. There are 13,884 properties suffering a power cut in Cornwall, but at least ours was brief!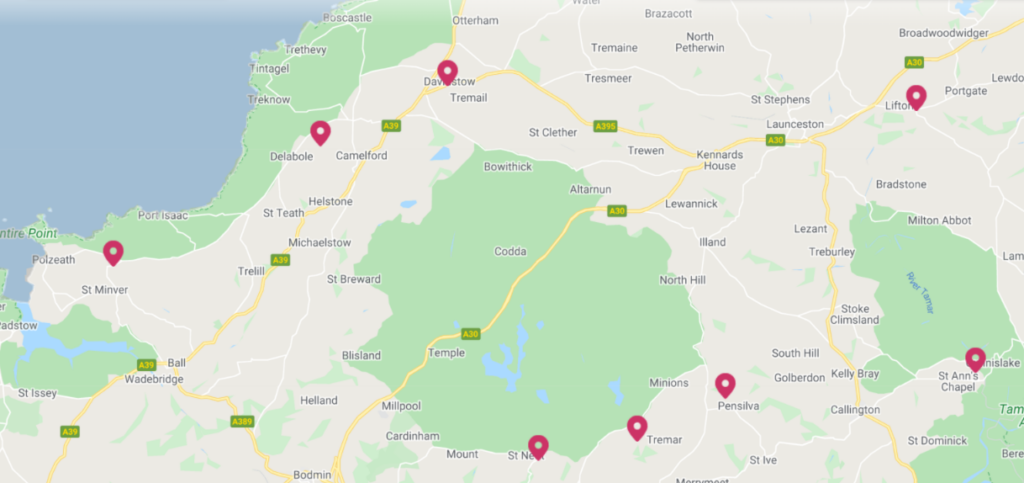 However some other local residents are not so fortunate: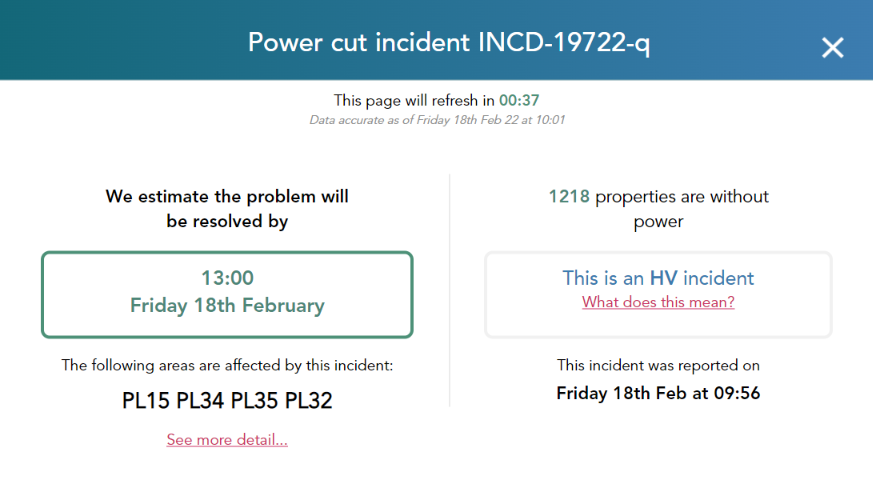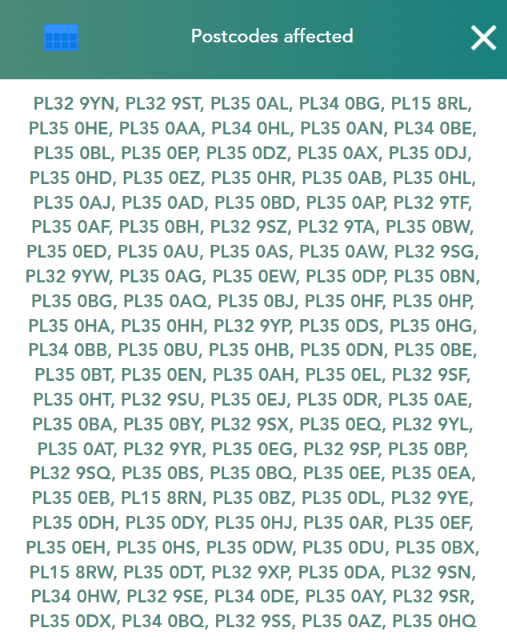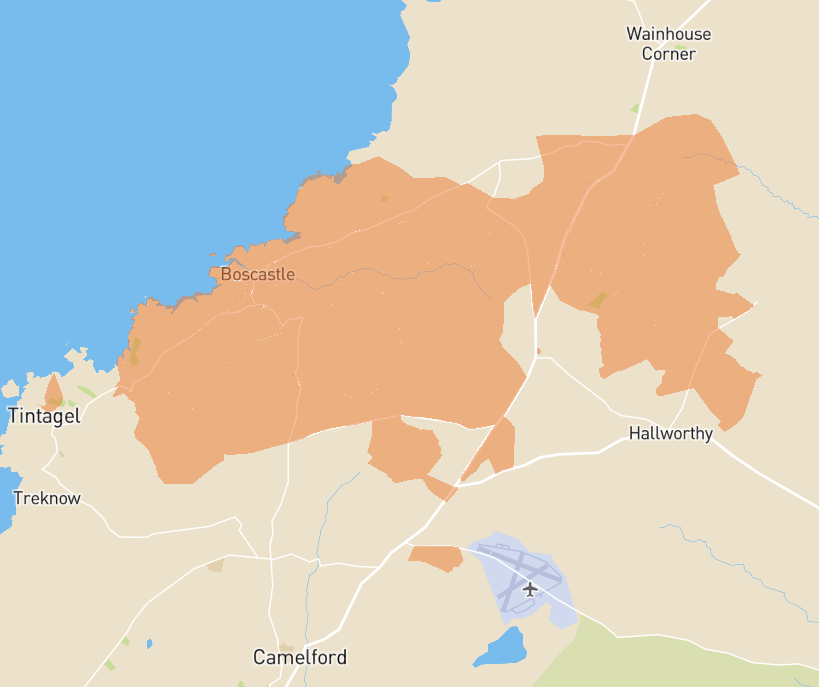 Western Power Distribution currently estimate that the fault will be fixed by 1 PM, but what with one thing and another that strikes me as being a bit optimistic.
[Edit – 11:00 February 19th]
WPD have been gradually fixing the faults on their network in the Davidstow area following Storm Eunice yesterday. However there are still 690 properties that have been without electricity for over 24 hours: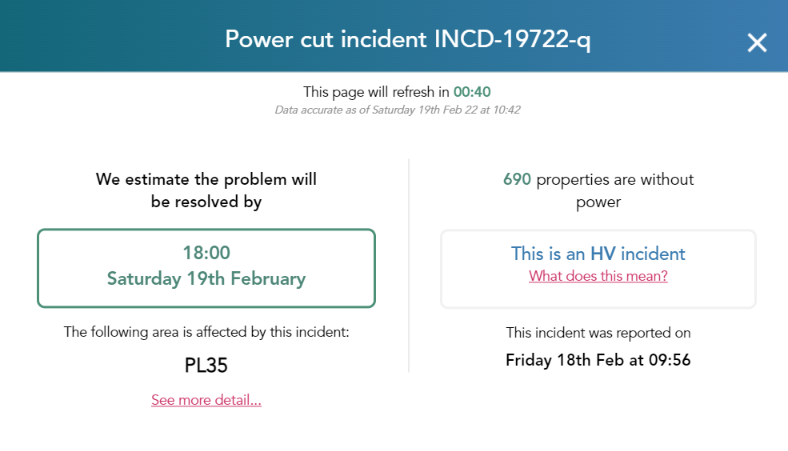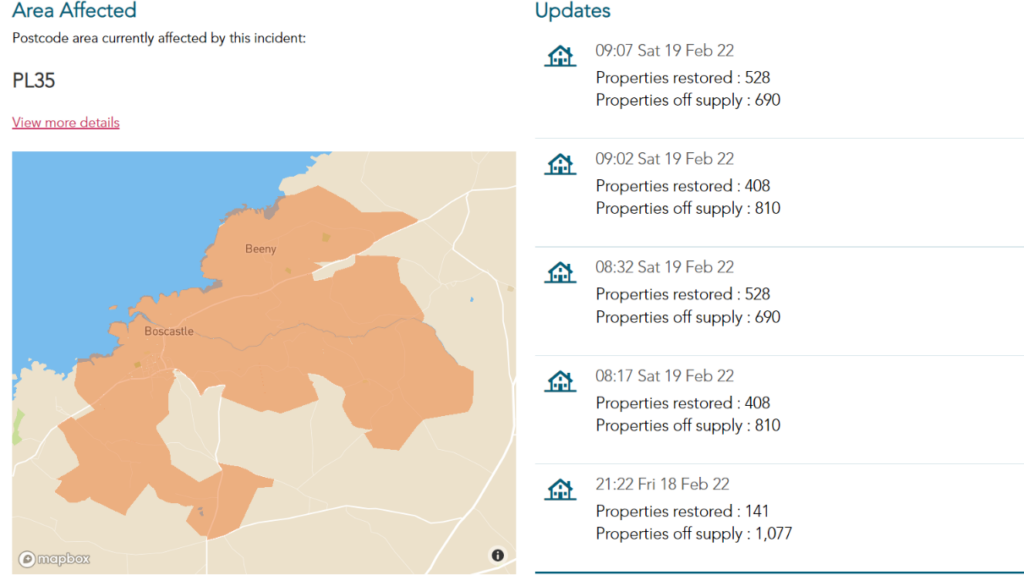 There are also still several more faults nearby: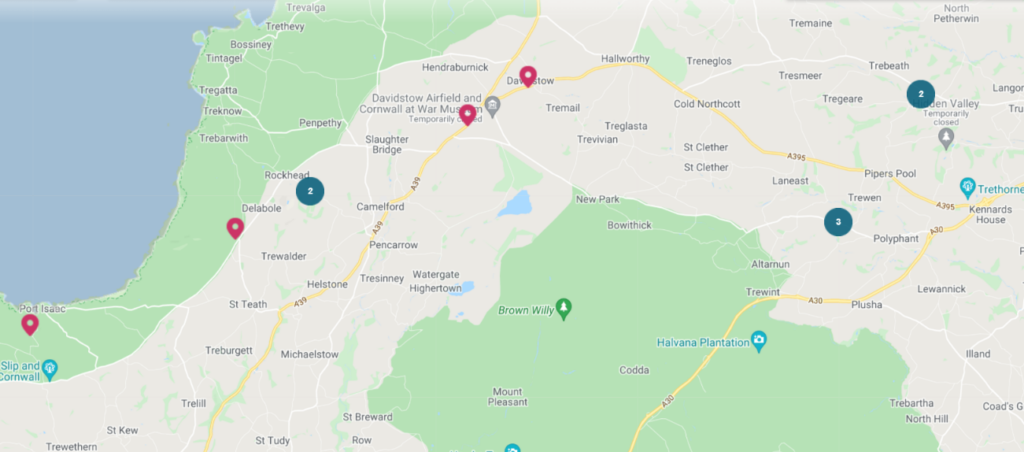 [Edit – 14:00 February 19th]
It seems our flickering lights this morning meant that we've just dodged another metaphorical electric bullet here on the fringes of Davidstow. Whilst yesterday's fault is now almost fixed: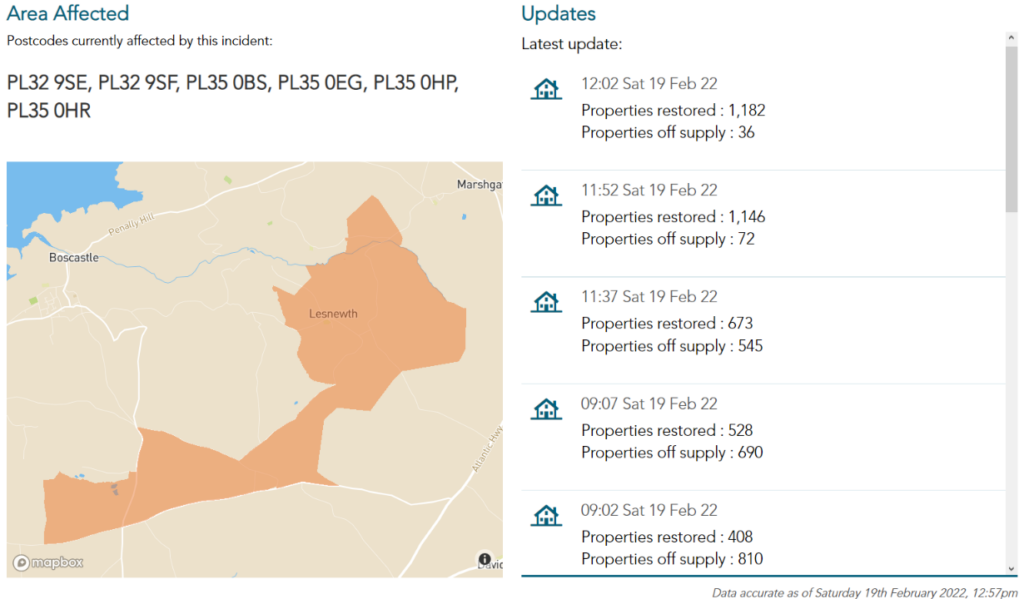 another big high voltage fault hit this side of the Atlantic Highway this morning: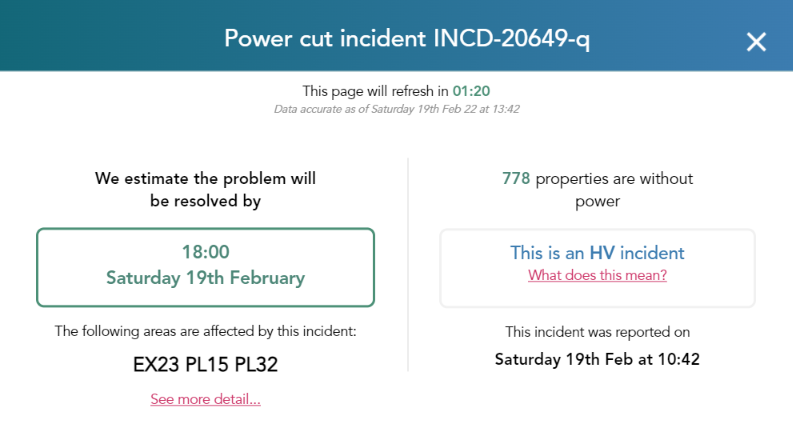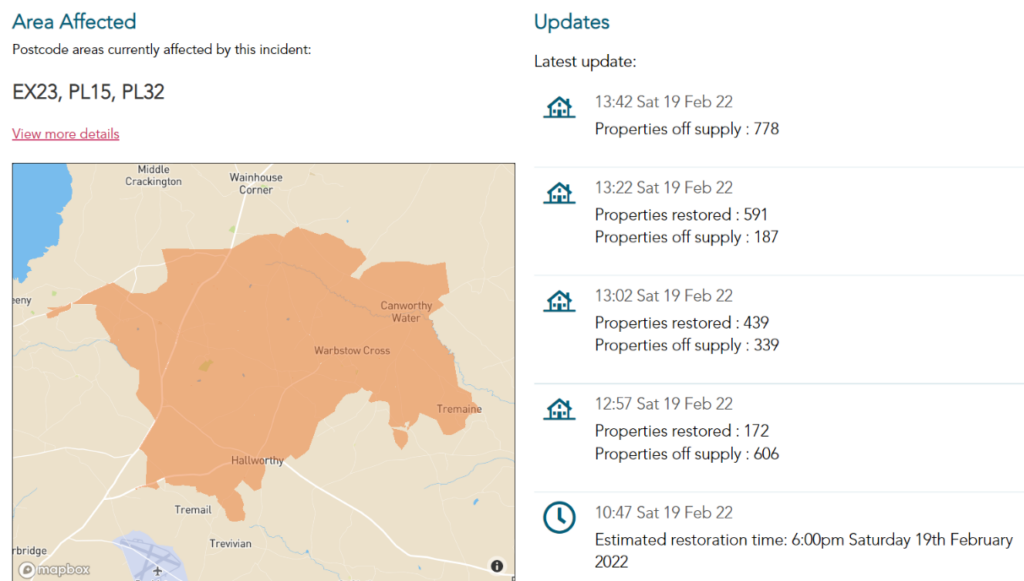 [Edit – 18:00 February 19th]
We may have managed to dodge the first two bullets, but unfortunately not the third. I went on a bike ride around the neighbourhood this afternoon try to find some WPD engineers. More on all that in due course, but I failed miserably in my mission until the very end of my ride. This was the sight that greeted me at the end of our lane: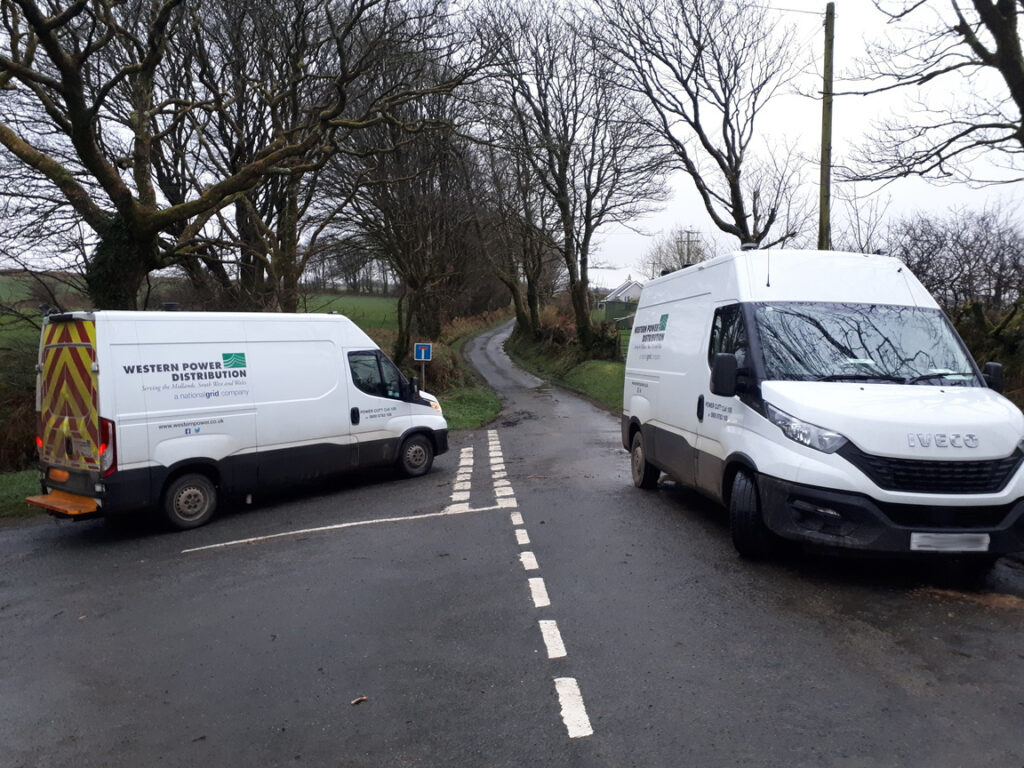 This was the reason for their visit: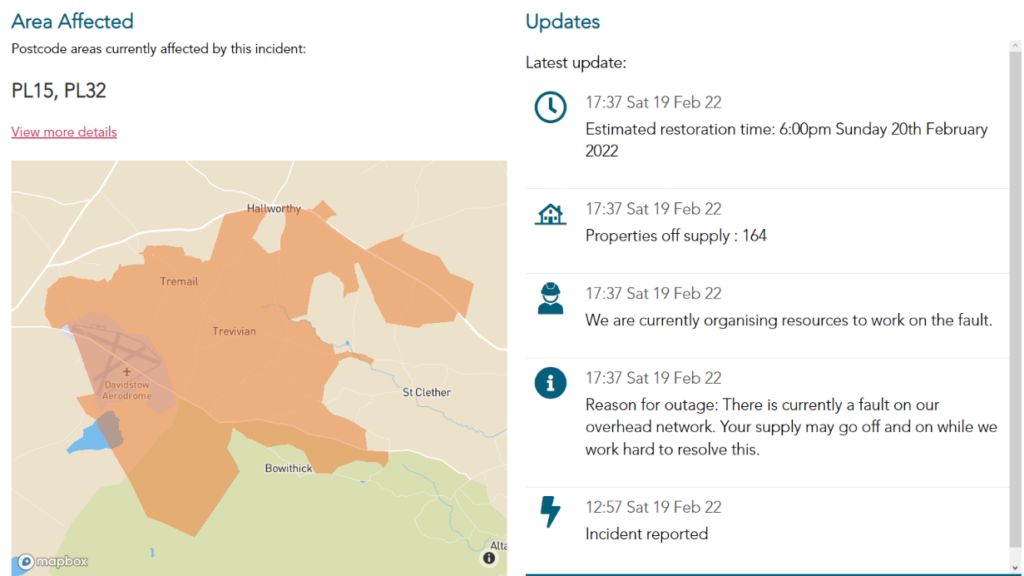 [Edit – 12:00 February 20th]
We've received some unexpected good news this morning. Thanks to the efforts of Western Power's engineers by floodlight overnight electricity is already flowing around our ring mains once again!