There are still numerous faults across South West England caused by Storm Eunice last Friday that haven't been repaired yet. Now a lot more power cuts have been added to the long lists of UK DNOs thanks to the arrival across the British Isles of yet another named storm yesterday, Storm Franklin. Here's how the Met Office initially announced the news:

Storm Franklin has been named as the low-pressure system is expected to bring high winds during Sunday night and into Monday morning for much of the UK.

The latest storm follows on from a week in which Storm Dudley and Storm Eunice also impacted the UK, although wind gusts from Storm Franklin are expected to be lower than Eunice which triggered two Red Weather Warnings.

Northern areas of Northern Ireland are covered by an Amber Wind Warning that will be in force from early Monday morning. Within the Amber Warning area, winds could be in excess of 80mph in exposed coastal areas, but more widely between 60 and 70mph. Damage to buildings is possible, and there's likely travel disruption.


An extended Yellow Warning for wind which covers much of the rest of the UK, except the northeast, has also been issued for Storm Franklin. Within the yellow warning area, wind gusts will be 65-75mph in coastal areas, and more widely 50-60mph further inland. The coasts of the northwest of England and the southwest of Scotland could see gusts of up to 75mph for a short period on Sunday night and early Monday morning.
Here are the by now all too familiar live power cut maps from across the British Isles this morning, starting with the island of Ireland: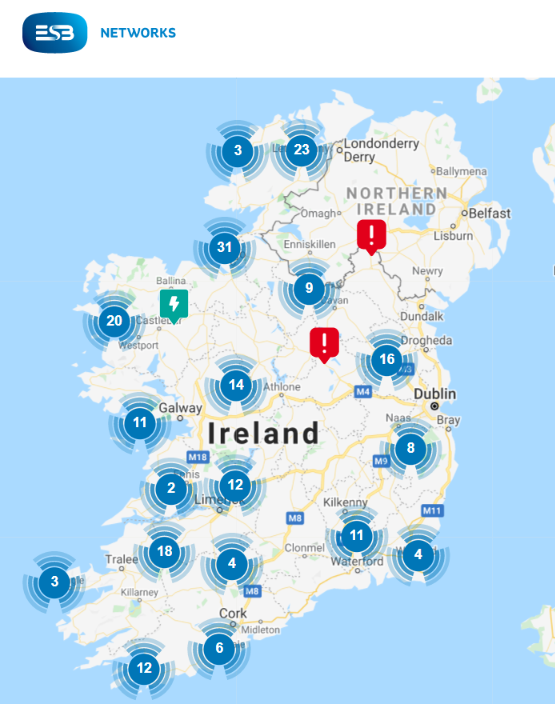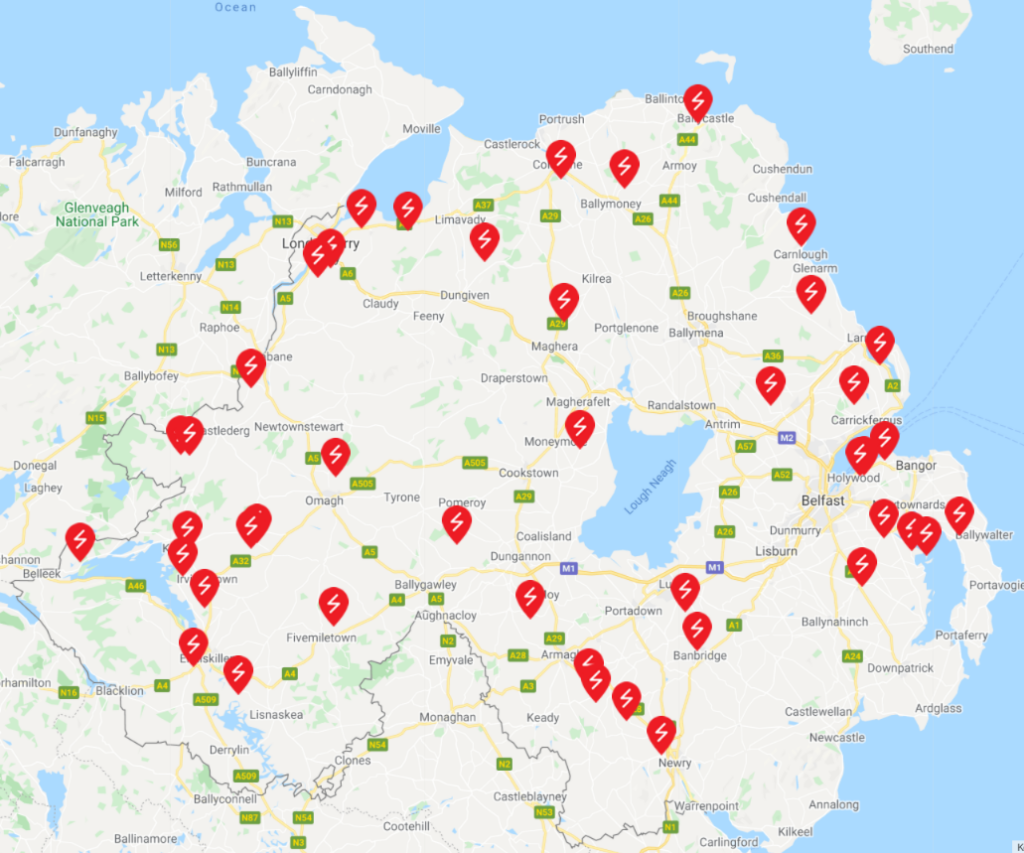 Next here's our today's map from local DNO in South West England, Western Power Distribution: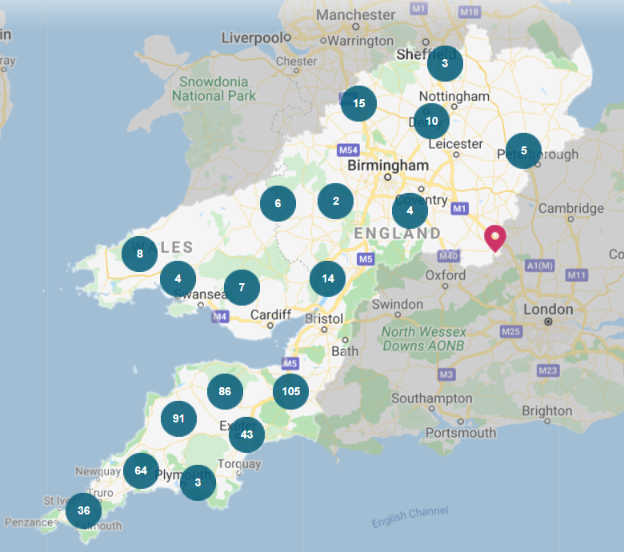 Then there's the rest of the south of England, starting with the southern area of Scottish & Southern Electricity Networks: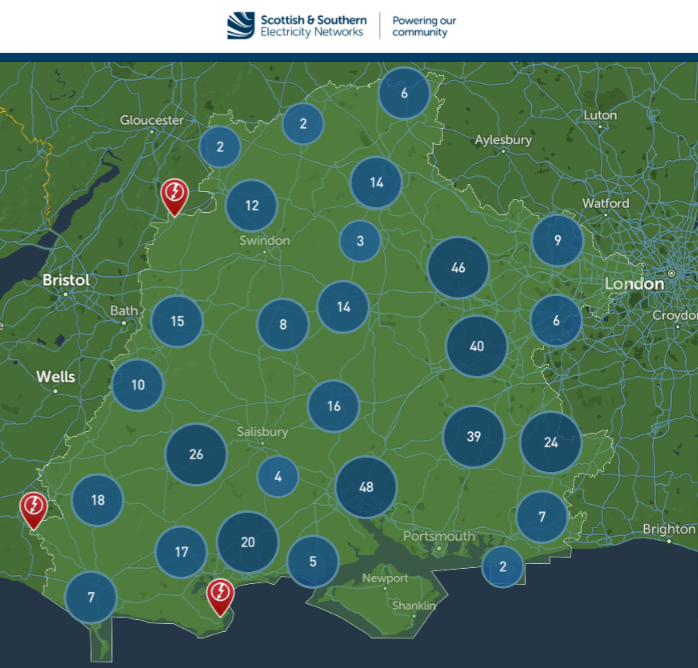 followed by UK Power Networks: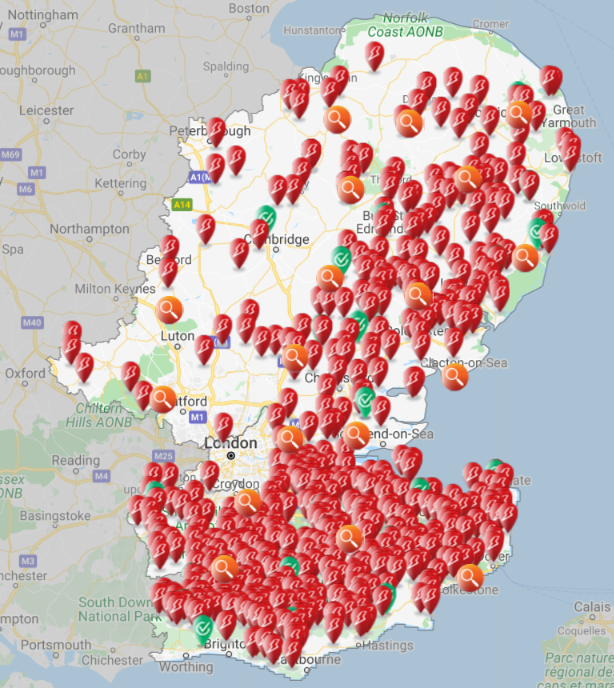 [Edit – 23:45 on February 21st]
It's now nearly midnight on Monday, so let's take another look at the state of the United Kingdom's distribution grid. Here's an overview from earlier this evening:
Zooming in on North Cornwall there are currently still plenty of faults remaining to be repaired: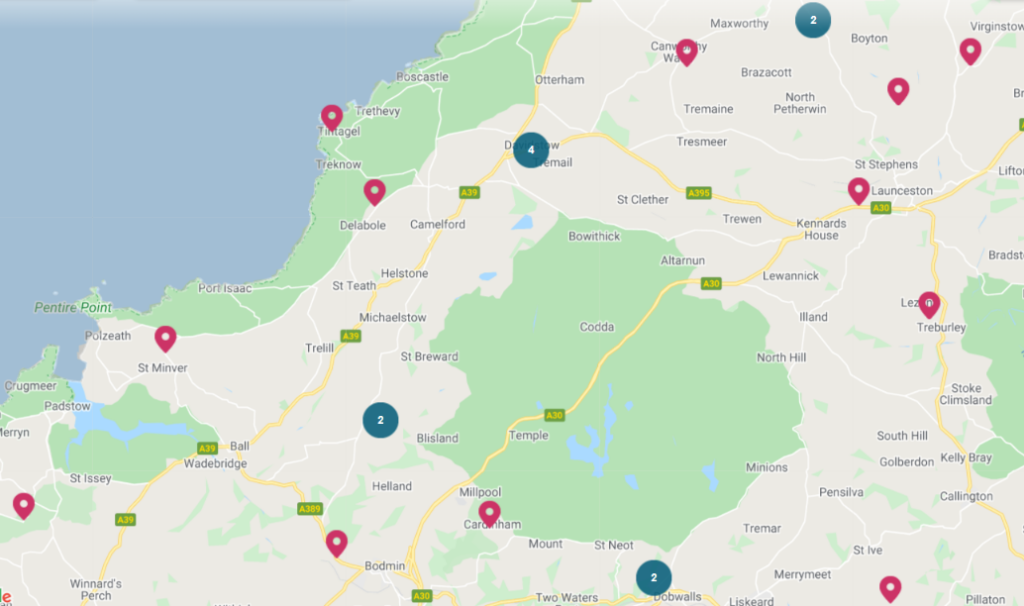 That includes 4 feeders at our local Davidstow substation, and sadly it looks as though some unfortunate folks just up the road from here are facing a fourth night without any electric power: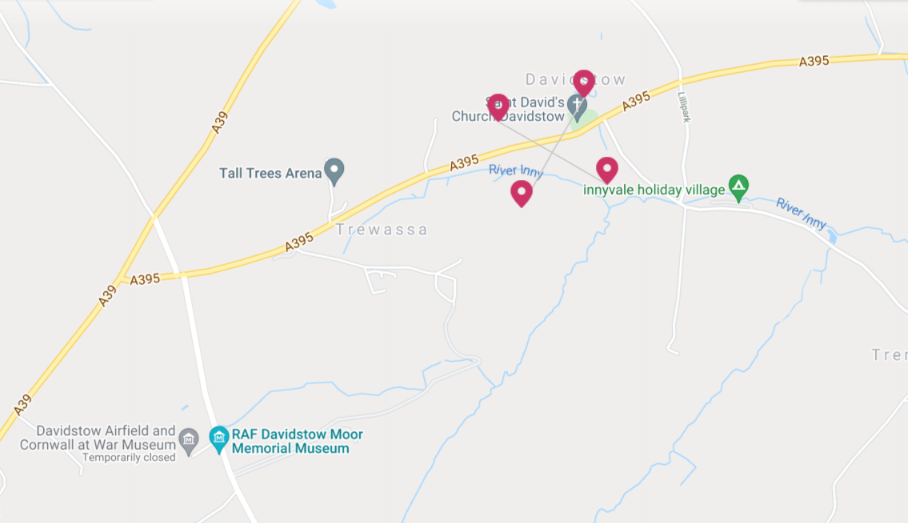 P.S. Which has now been confirmed for the last 6 properties: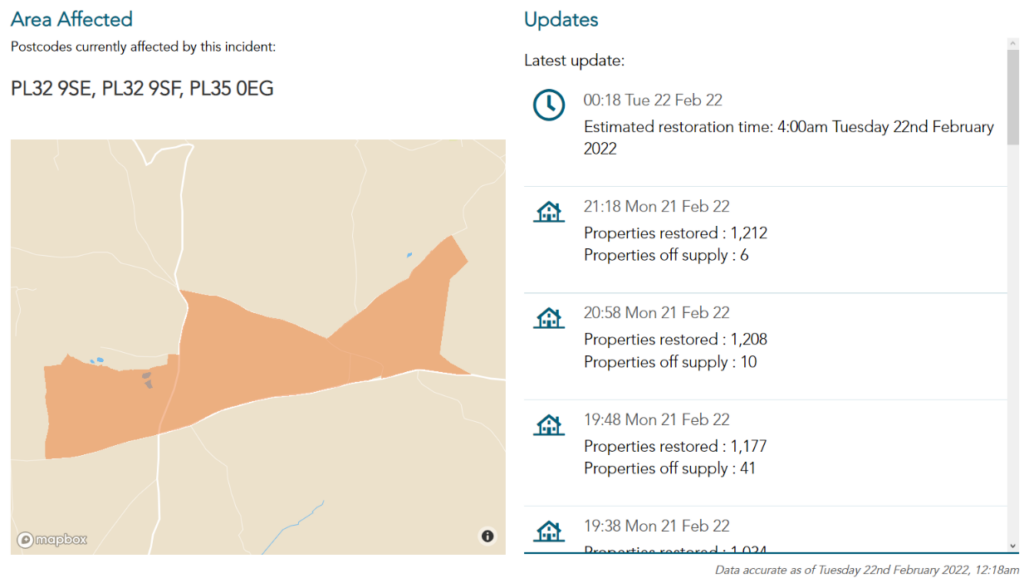 [Edit – 05:20 on February 22nd]
The latest Davidstow deadline has been missed, but no new "estimated restoration time" has yet been issued: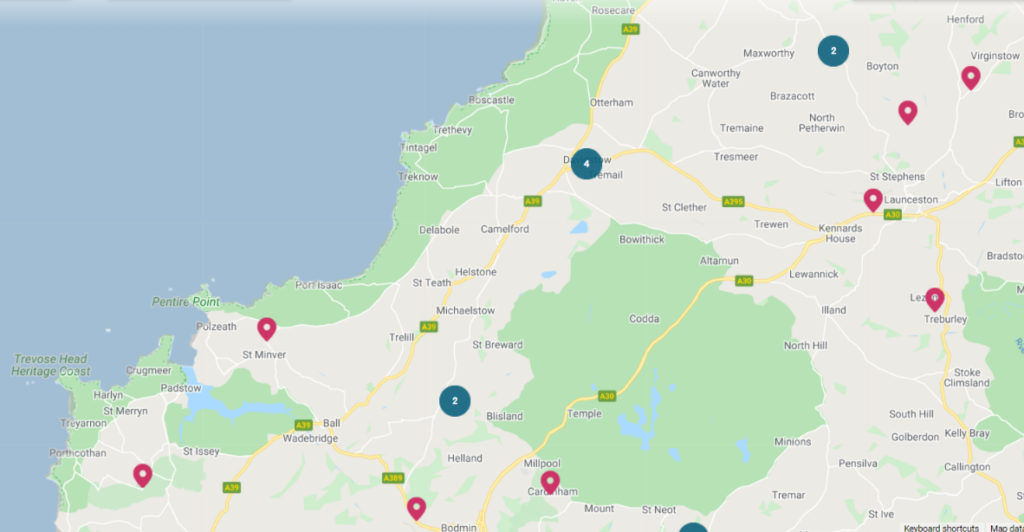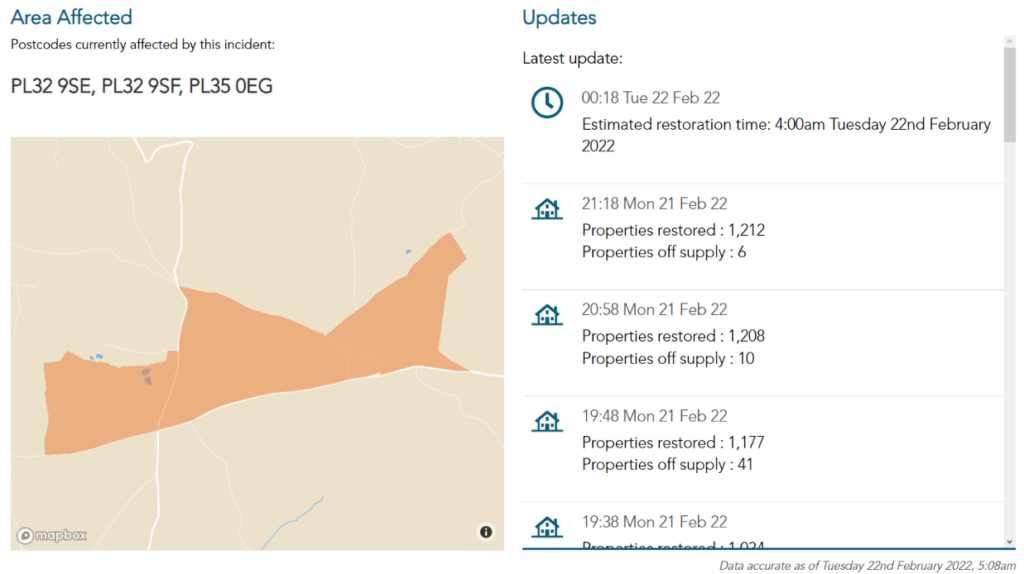 Here's the overall picture across South West England in the not so small hours of Tuesday morning: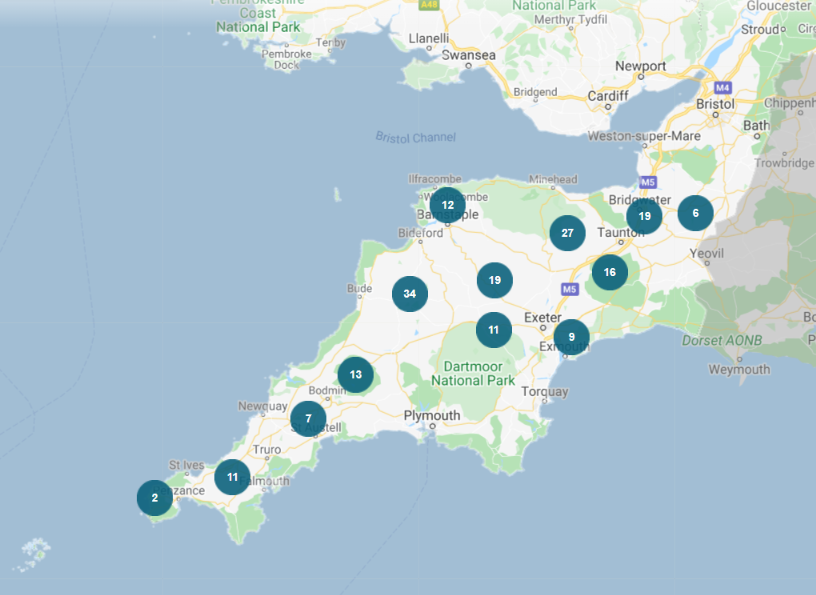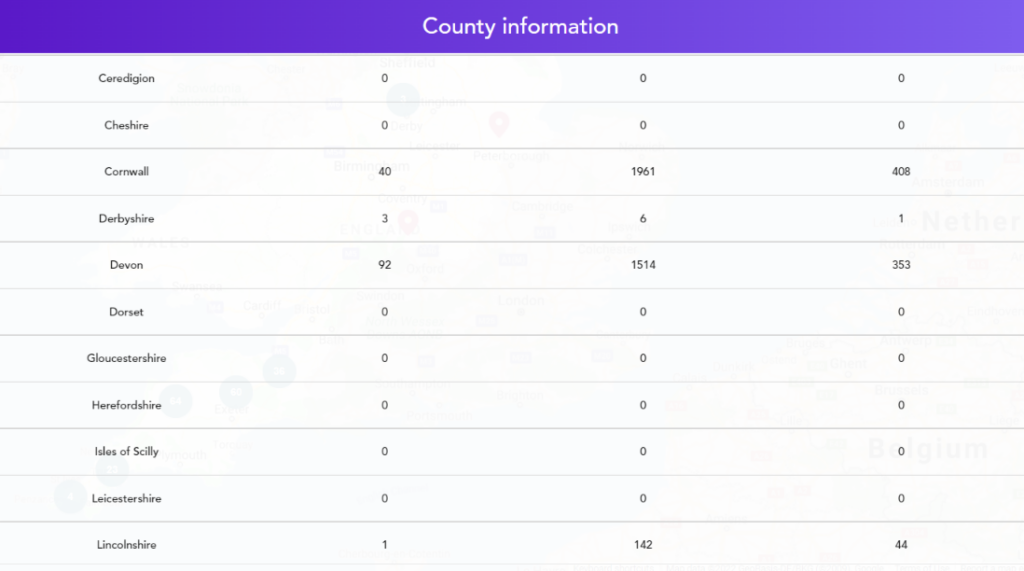 Watch this space!