This morning the Met Office in Exeter issued a warning of high winds due to the imminent arrival of Storm Betty, the second named storm of this tempestuous summer!
According to the press release:
Met Éireann have named Storm Betty as a low-pressure system which is also triggering Met Office warnings…

A Met Office yellow warning for wind covers coastal areas of western Wales, eastern Northern Ireland and parts of northwest England and southwest Scotland. Rain warnings have also been issued from late Friday and into Saturday for Northern Ireland and parts of Scotland.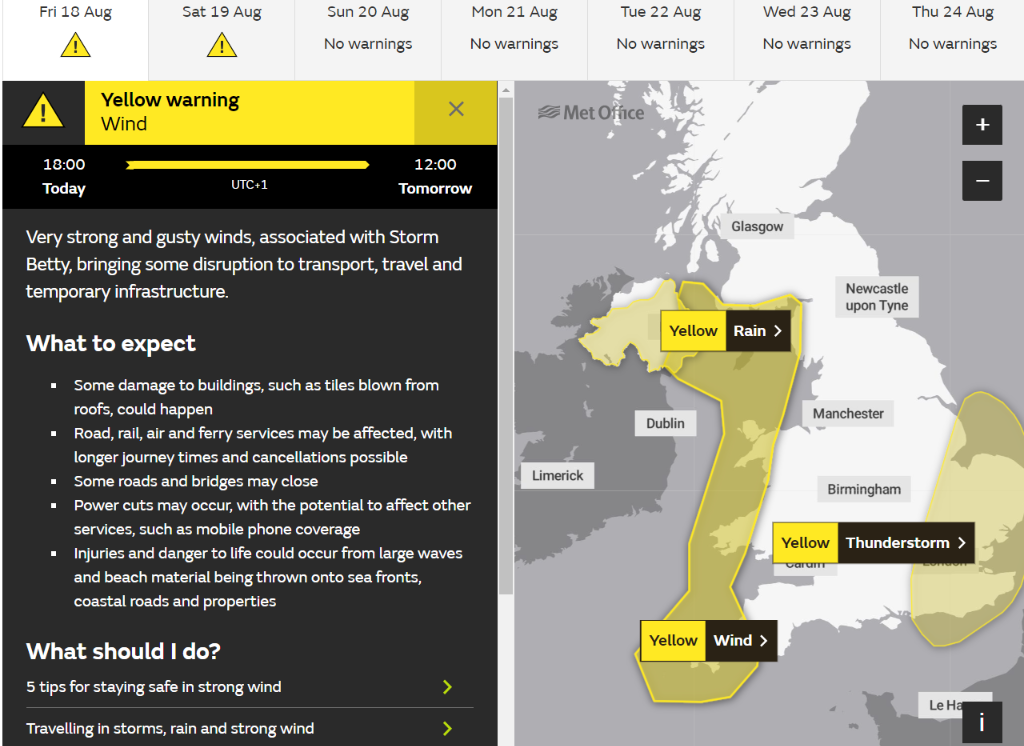 According to the yellow warning for wind:
Power cuts may occur, with the potential to affect other services, such as mobile phone coverage
In such circumstances I have a penchant for recording "baseline" images of the UK's distribution network operators' power cut maps. I was rather surprised to discover that Northern Powergrid's looked like this earlier today: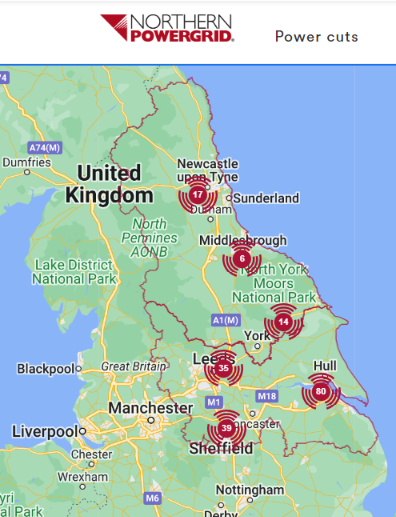 Zooming in on the map, it seems many of those alleged power outages have been "scheduled" in advance, some of which remain on the map despite having already been cancelled for today.

It remains to be seen how many "unscheduled" additions Storm Betty leaves in her wake.
[Update – August 18th 20:30]
The predicted "unscheduled" power cuts due to the passage of #StormBetty across the British Isles have begun.
Here are the current power outage maps of ESB Networks in Eire: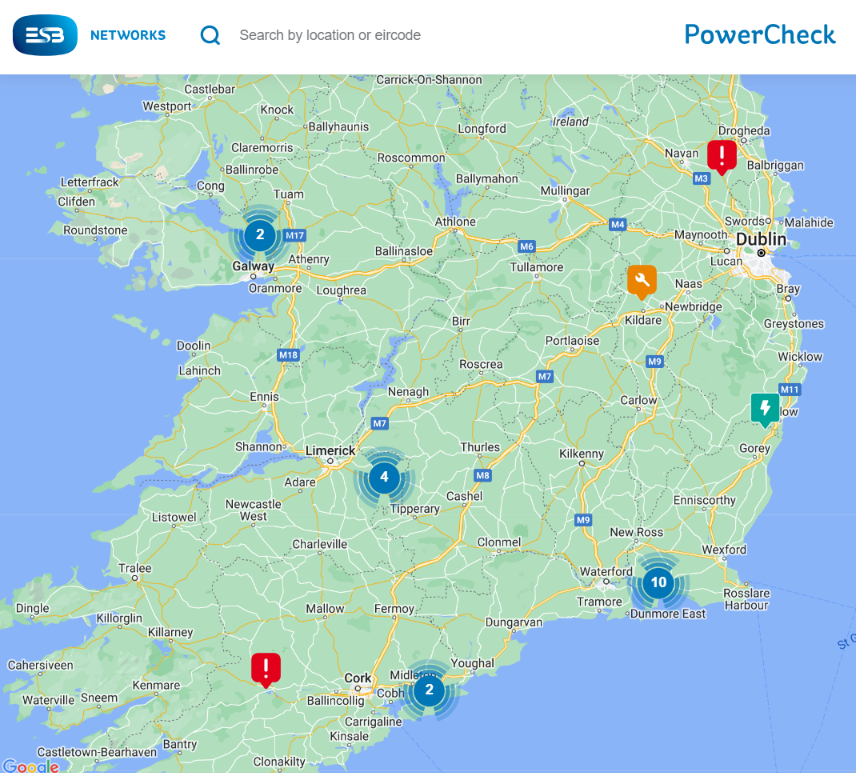 and National Grid in South West England: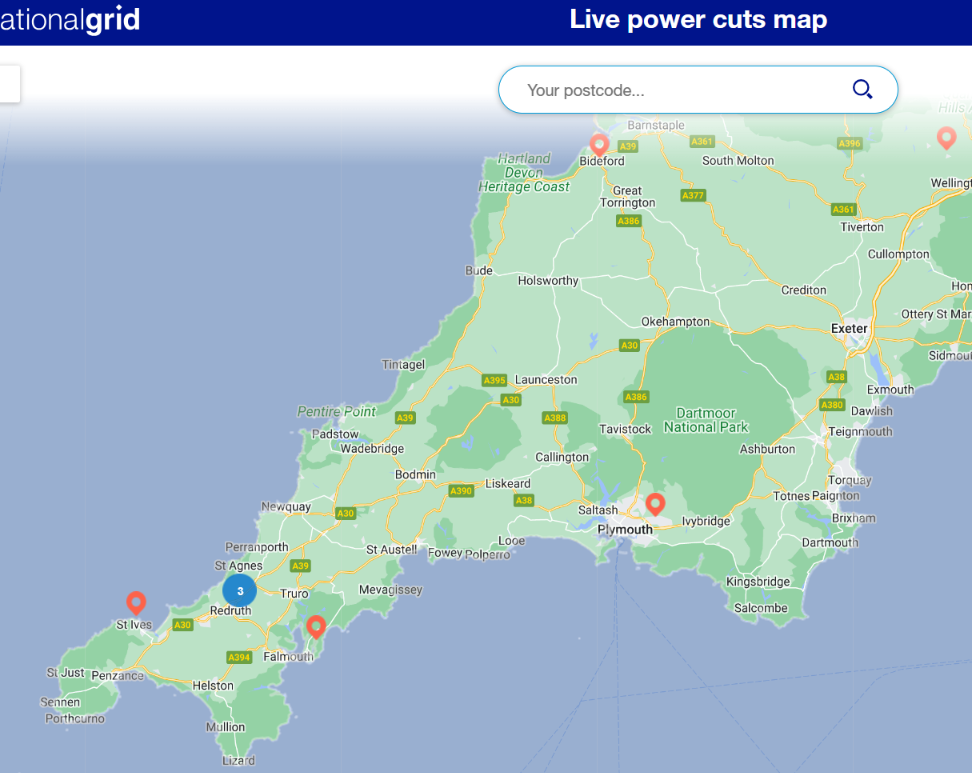 [Update – August 18th 23:00]
It is clear tonight that inhabitants of Ireland are feeling the effects of Storm Betty far more than us here in South West England: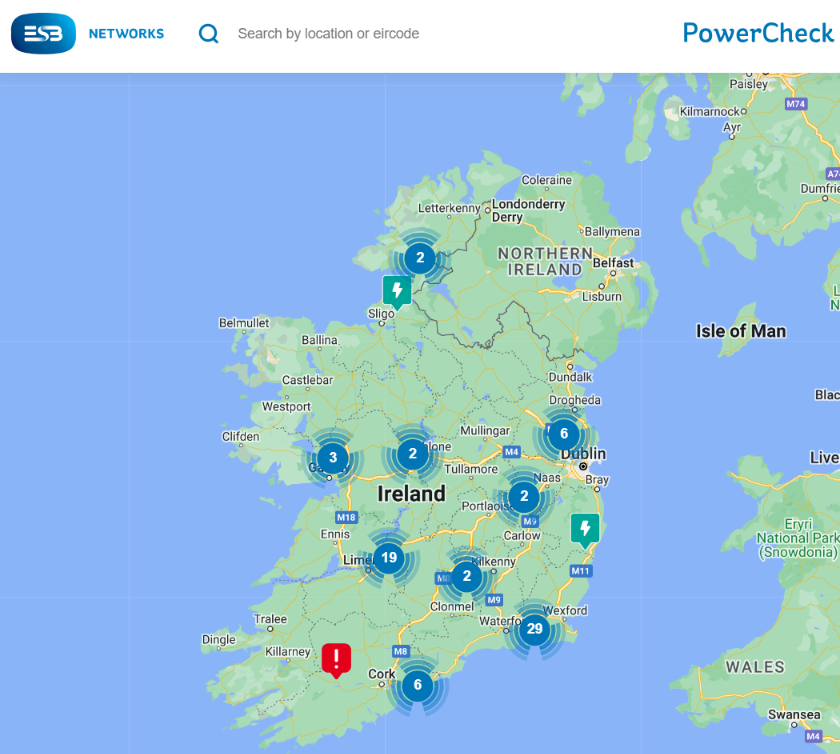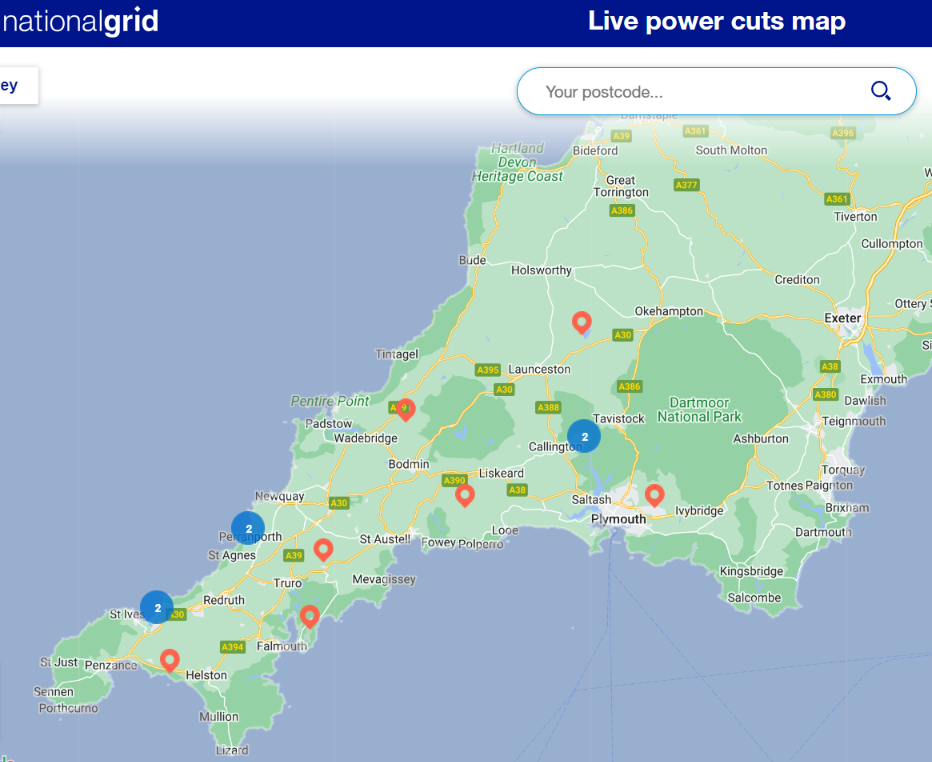 [Update – August 19th]
This morning National Grid's power cut map doesn't look significantly different to an average day: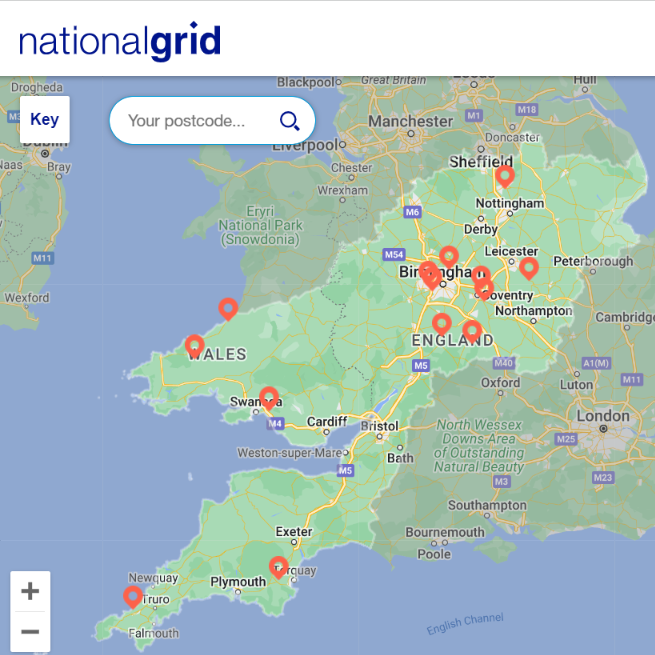 Unfortunately the same cannot be said of the ESB Networks map: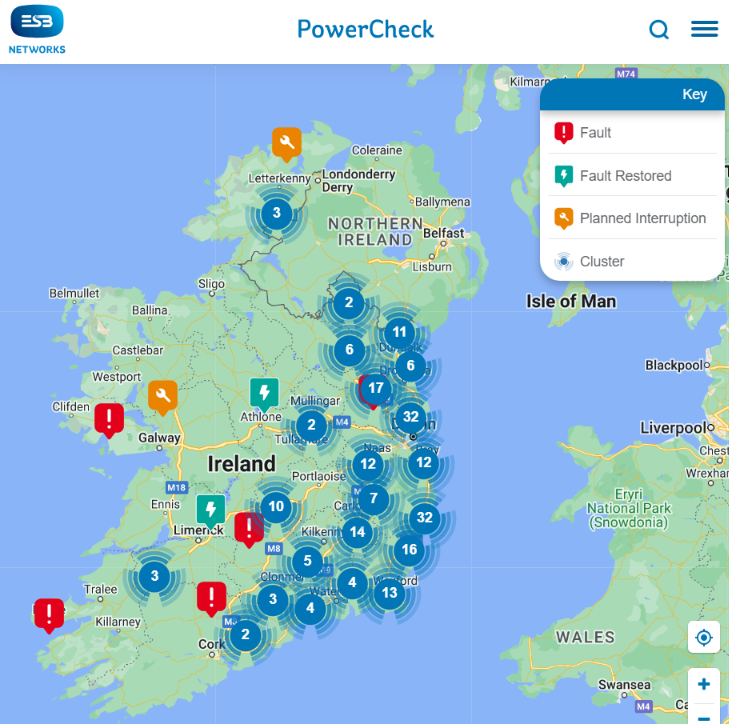 or the NIE Networks map for that matter: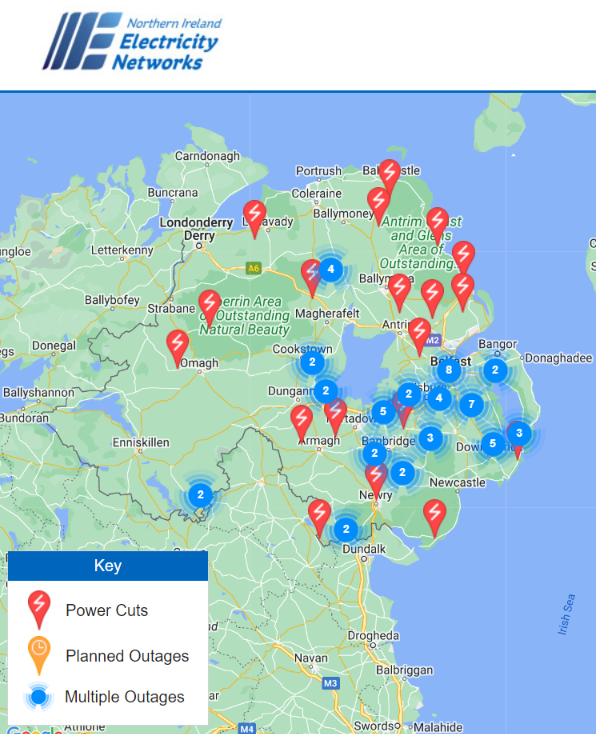 At 11:50 AM ESB Networks issued a press release:
Storm force winds associated with Storm Betty caused damage to the electricity network overnight affecting just over 70,000 homes, farms and businesses at the peak. As at 11.30am, just under 50,000 electricity customers remain without power with the damage mainly attributable to lightning and fallen trees on overhead lines as a result of the high winds.

Areas most impacted include counties in the South-East along with North Dublin, Dundalk, Portlaoise and Kilkenny.

All available resources are being deployed to respond to all electricity outages where safe to do so. ESB Networks crews have been working since first light and will work through this afternoon into this evening to restore power to as many customers as possible. A significant number of impacted customers will have their power restored by this evening. However, due to the scale of the damage to the electricity network, some customers in localised areas may remain without supply overnight.
To be continued…