Carlos Ghosn hinted at this during the Nissan annual shareholder's meeting in Yokohama in June, and it has now come to pass. In a press release yesterday Nissan GB announced:
The introduction of the LEAF 30 kWh – an updated Nissan LEAF that gives drivers 155 miles of motoring range, beating all of its competitors in the segment.

This remarkable achievement – one that opens up a new world of opportunity for drivers – is made possible thanks to the introduction of a new 30kWh battery. The new battery is the highlight of an update package that will see the 2016MY LEAF 30 kWh reinforce its position as the most capable and practical electric vehicle in the world, and with the best value. The longer range significantly broadens the LEAF's appeal – making it a true alternative to an internal combustion engine vehicle for thousands of motorists and reinforcing its position as the world's best electric car.
Here's how the go farther 2016 LEAF looks: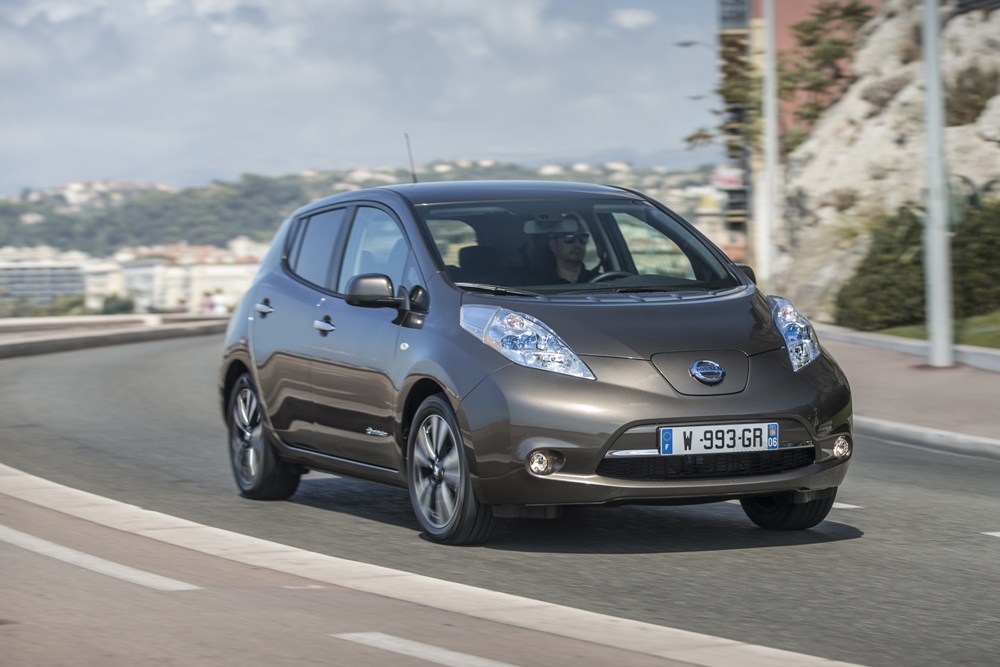 Based on our recent EV road tests it seems extremely unlikely that it will actually average 155 miles per charge in real world driving on British roads. Whilst increased range is of course very welcome, here at V2G UK we're most interested in the new battery technology that enabled that improvement. On that topic Nissan had this to say:
The LEAF's new 30kWh battery delivers a longer range with no compromise on internal packaging. Available on Acenta and Tekna trim grades, it has exactly the same exterior dimensions as existing 24kWh unit and only a modest 21 kg increase in weight. The result? A car that goes significantly further while offering the same practicality and usability as previous versions.

Key to the new battery's higher performance is an update to its internal design and chemistry. The introduction of Carbon, Nitrogen and Magnesium to the electrodes improves performance, while the change to the cell layout also contributes to the gain. Indeed, Nissan is so confident about the performance and reliability of the new 30kWh battery that the capacity will be covered by an eight year, 100,000 mile warranty.
By all means read all about the other new features of the 2016 LEAF, but that last sentence holds the key for us, since it underlines the message we received at a Nissan vehicle-to-grid workshop, also in June of this year:
Nissan's battery electric vehicle "warranty doesn't prohibit V2G" and the "impact [of V2G] on the battery is insignificant".
If like us you're now wondering "where, when and how much" Nissan GB have this to say:
Sales of the model year 2016 Nissan LEAF 30kW will begin in the UK in December 2015. Priced from £24,490 for the Acenta trim, the LEAF 30kW is available for just £1,600 more than the equivalent LEAF with a 24kW battery.
I don't know about you, but we can't wait!