Our apologies for the delay in publishing this article, but at this juncture it appears as though British Telecom have pushed out a firmware upgrade which has broken some (or all?) of their "business hubs" in the UK:
Any idea how and when this issue will be fixed @btbusinesscare? 2nd line support tell me others are suffering too! https://t.co/rOOOAt1EtG

— V2G Limited (@V2gUK) March 21, 2016
Whilst we wait for them to sort out the problem, which hit us 2 days ago, we've reverted to an ancient "2Wire" WiFi router that was gathering dust on one of our shelves. Having intended to head for North Cornwall at 9:30 on Saturday at the latest we eventually hit the road shortly after 11:00. Here's our set of charging cables: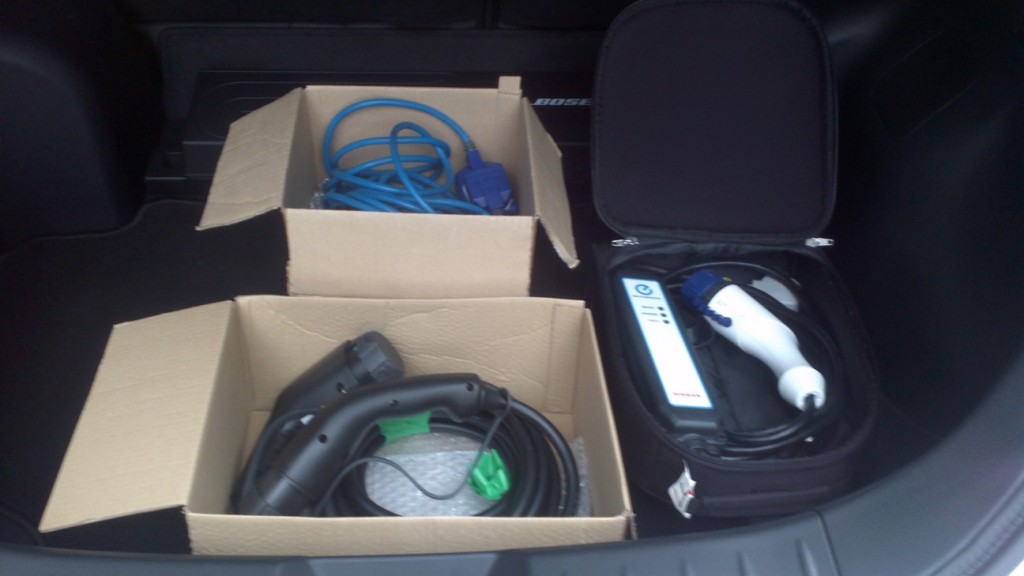 The blue one is a 10 meter 13 amp extension cable, just in case none of our planned rapid charging stations en route proved to be fully functional! When packing our bodyboarding gear Kasia's 36″ board fitted in the boot easily: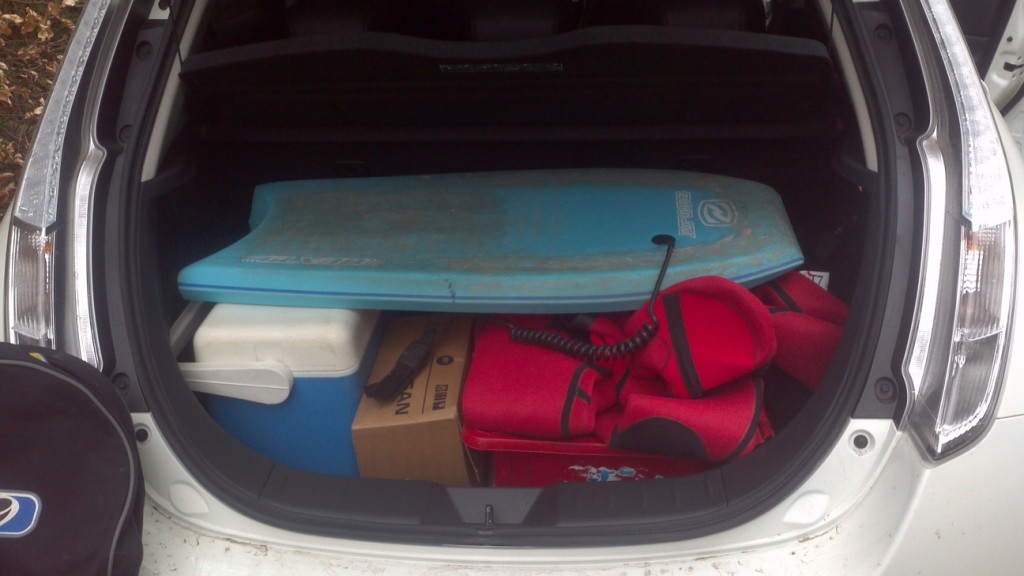 whereas my 42″ bat tail was just too long and had to sit on the back seat: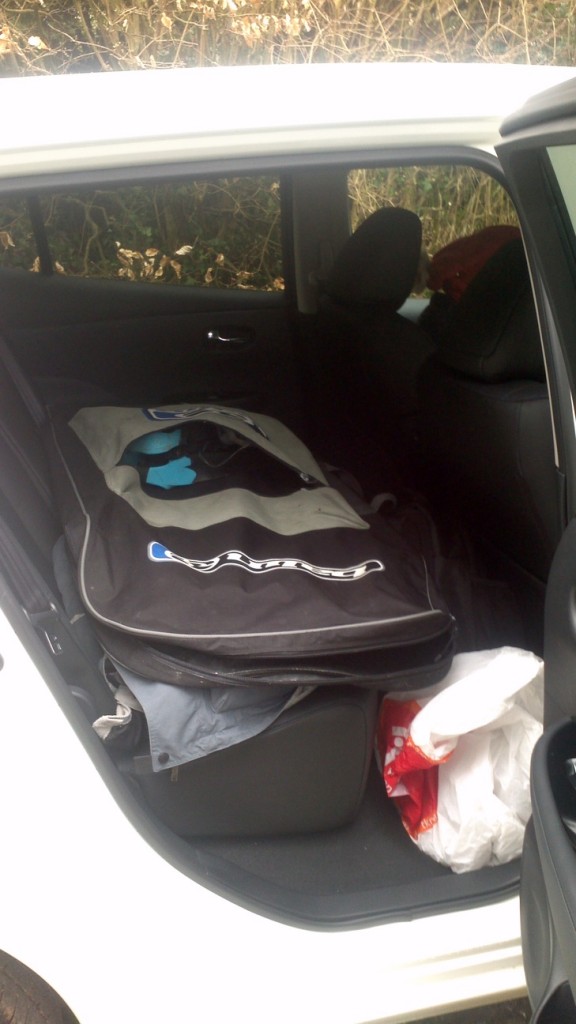 The LEAF also has a split rear seat so if there had been three of us on the trip we could have used that to fit everyone and everything in. Finally we were ready to leave!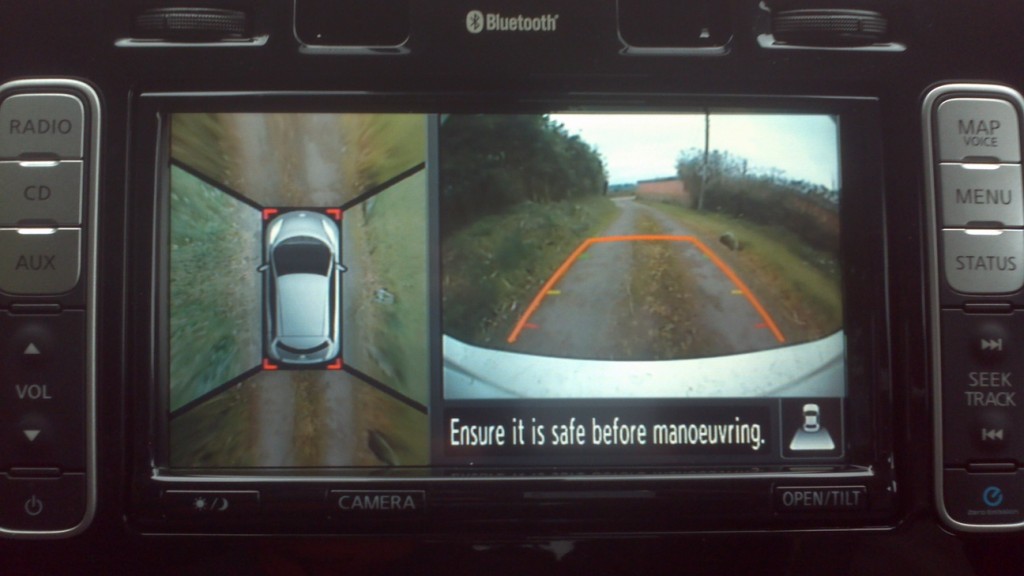 The Nissan sat nav planned a route past Whitehouse Services near Okehampton which suited us perfectly, and the open road beckoned: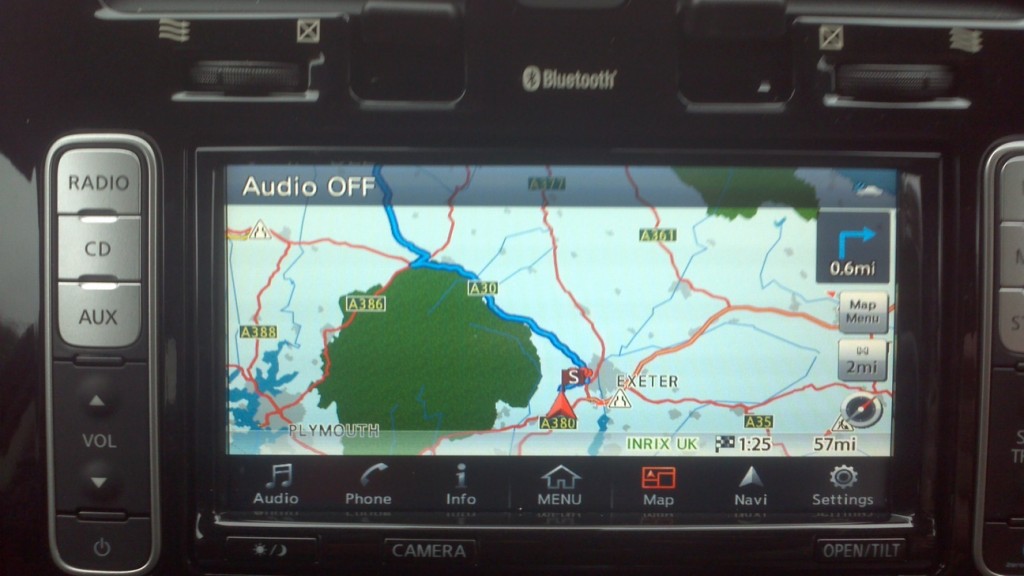 This is the sight that greeted us when we arrived at Whitehouse Services: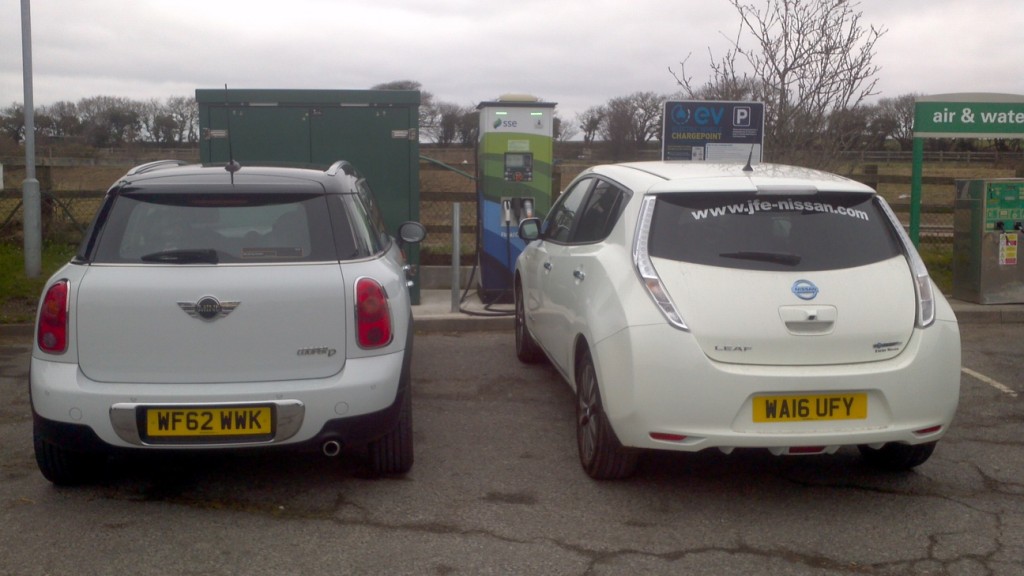 Just in case you're wondering, the vehicle on the left does not incorporate an electric drive train!
To be continued….