The rumours have been flying around for months, but Nissan have just issued another "teasing" press release about the next generation LEAF. It makes no mention of new battery technology or increased range, but it does say this:
Packed with our most advanced technologies, the redesigned next-generation LEAF will amaze your senses and raise the bar for the electric vehicle market.

Being 100% electric and zero emissions, the new Nissan LEAF, an icon of Nissan Intelligent Mobility, offers a quiet and refreshing experience while driving. With Nissan Intelligent Mobility technologies, you are more confident with enhanced vision and can better sense what is around the car. Premium interiors designed to suit your taste offer a touch more comfort.

Nissan established itself as a pioneer in the EV movement by launching the LEAF, the world's first mass-market electric vehicle.

The world premiere for the new Nissan LEAF will take place on September 6, 2017 in Japan and we will be bringing the unveil to you live online.
It also includes this image: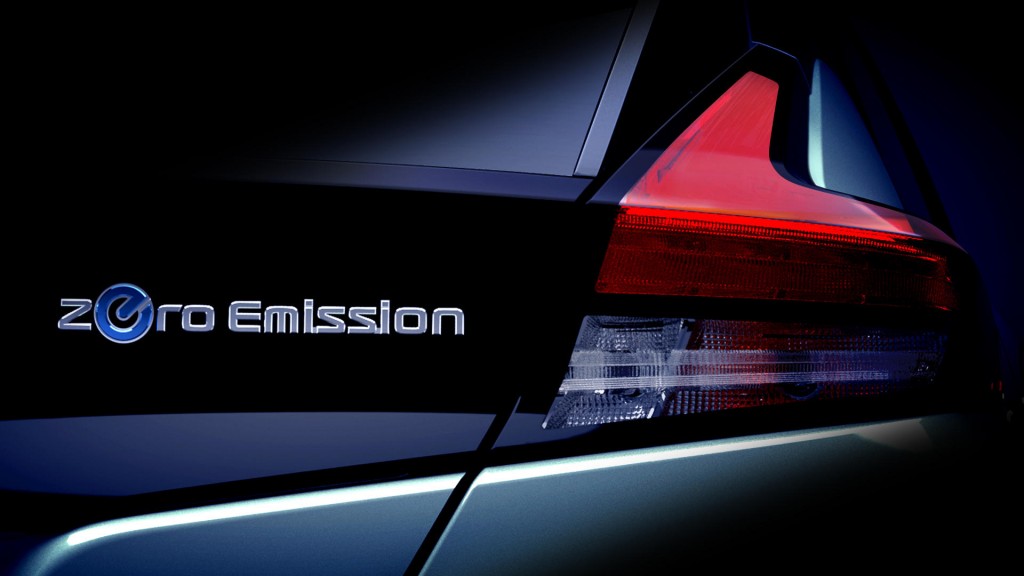 and comes complete with this video:
Nissan's previous 2018 LEAF press release suggested improved aerodynamics would lead to increased range even in the absence of a novel battery pack:
The new Nissan LEAF will feature an improved aerodynamic design that makes it even more efficient, allowing drivers to travel farther on a single charge.

Aerodynamics is key to how efficiently an electric car moves. Less drag and better stability enable the vehicle to drive longer distances before having to recharge.

The redesigned next-generation Nissan LEAF is lower to the ground, helping it realize zero lift for better stability at high speeds. Other new design features significantly stabilize the car when hit by strong crosswinds.

Inspired by airplane wings, Nissan engineers recreated the ideal shape for the new LEAF, enabling a symmetric air flow that helps it slice through the air for a smoother, more efficient journey.
It also included this image: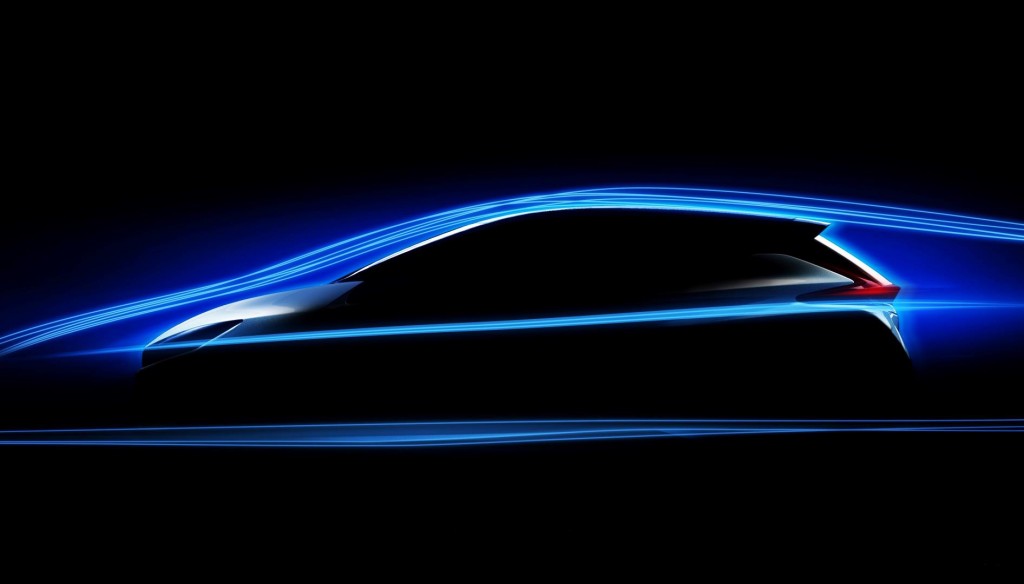 There was also another associated video!
Before that there was the "e-Pedal" teaser:
Nissan announced today that the widely anticipated new Nissan LEAF will come with e-Pedal, a revolutionary technology that transforms the way we drive.

With the flip of a switch, the technology turns your accelerator into an e-Pedal, allowing drivers to accelerate, decelerate and stop using just the e-Pedal. e-Pedal technology is the world's first one-pedal operation that allows drivers to bring the car to a complete stop even on hills, stay in position, and resume driving instantly.

Drivers can cover 90% of their driving needs with the e-Pedal, making the process of driving more exciting. In heavy traffic and during city commutes, drivers will greatly reduce the need to shift from one pedal to the other, making your drive simpler and more engaging.

The e-Pedal technology represents another key milestone in Nissan's ongoing commitment to bring accessible, advanced driver assistance technologies to the mainstream. Set to make driving safer and more enjoyable, the development of these technologies is part of Nissan Intelligent Mobility, the company's blueprint for transforming how cars are driven, powered and integrated into society.
Here's the e-Pedal video:
Please note the extremely important footnote:
Use conventional brake pedal for aggressive braking situations.
Before you leave please make sure to also take a look at our previous article that includes video of the next generation LEAF's autonomous driving capabilities.
Watch this space!