Yesterday I "raced" down the A30 to the Tremough Campus of the University of Exeter in Cornwall to discover more about what was billed on the Cornwall New Energy web site as "The Davy Initiative – Electrochemistry in Cornwall". CNE point out that:
Humphry Davy (1778–1829), the son of an impoverished Cornish woodcarver, rose meteorically to help spearhead the reformed chemistry movement of the late 18th century and became a pioneer of electrochemistry. He discovered several new elements, including magnesium, calcium, strontium, and barium and in the course of his career was involved in many practical projects e,g. the application of chemistry to agriculture and designing a miner's lamp which reduced spontaneous combustion!

Today, with the explosion in battery technologies, electrochemistry finds itself at the forefront of a wave of innovation again – an enabling technology relevant to a vast variety of industries and applications. It is also an area of increasing focus for government led funding opportunities such as Innovate UK calls and The Faraday Challenge.

What's more, Cornwall finds itself leading the way again, one example being PV3 Technologies in Launceston who provide electrochemical materials, contract electrochemistry R&D and sub-contract manufacturing of electrochemical and nanomaterials to clients across the globe.
Obviously an event not to be missed by yours truly, but I'm afraid I arrived slightly late. My pathetic excuse is the 40 mph speed limit amidst the long lines of traffic cones currently gracing the new dual carriageway across Bodmin Moor. Once safely ensconced in my seat I learned all sorts of interesting things. Sticking with the science and technology for today, one of the presentations was given by Jeremy Wrathall of Cornish Lithium, who I mentioned almost a year ago in a previous article. After lunch Jeremy led some of us upstairs in the Tremough Innovation Centre to visit Cornish Lithium's office, where I learnt a few more interesting things. My apologies for the quality of the image, but perhaps this will give you a flavour?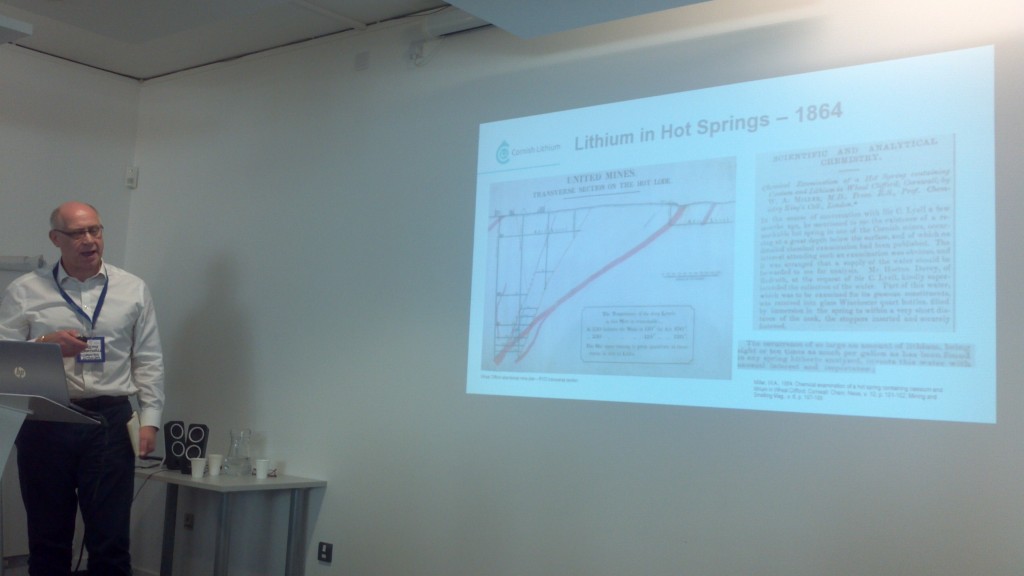 Cornish Lithium are currently hard at work correlating the outputs of assorted "cutting edge" technologies with records from the heyday of the Cornish mining industry in order to identify "hot prospects" for sources of lithium and a variety of other useful materials. A couple of examples of 21st century data mentioned were Landsat satellite imagery and the Tellus geophysical survey of South West England. Here's an example highlighting copper concentrations in streams in the Penryn area of Cornwall: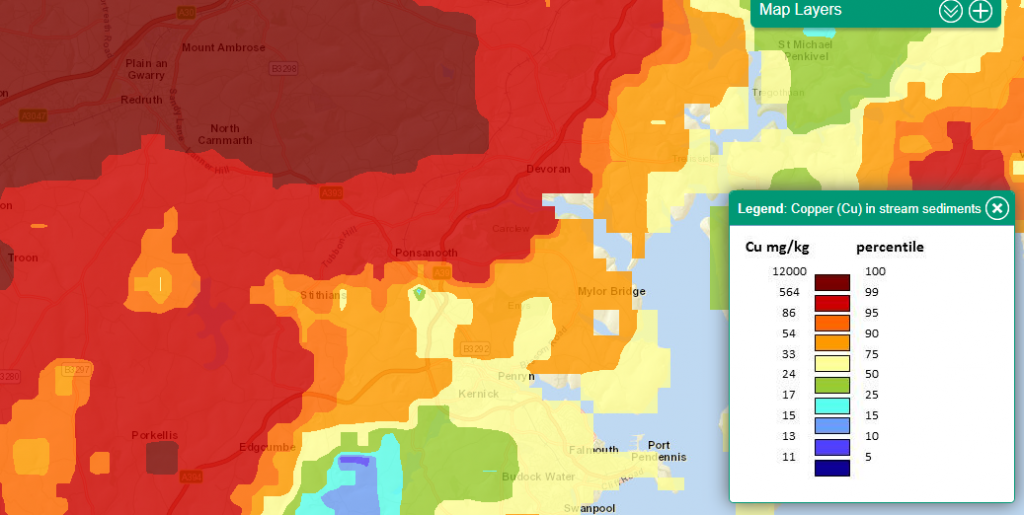 Personally I find the European Sentinel data easier to work with than Landsat, so here's the Sentinel 2 visualisation of vegetation in the Penryn area: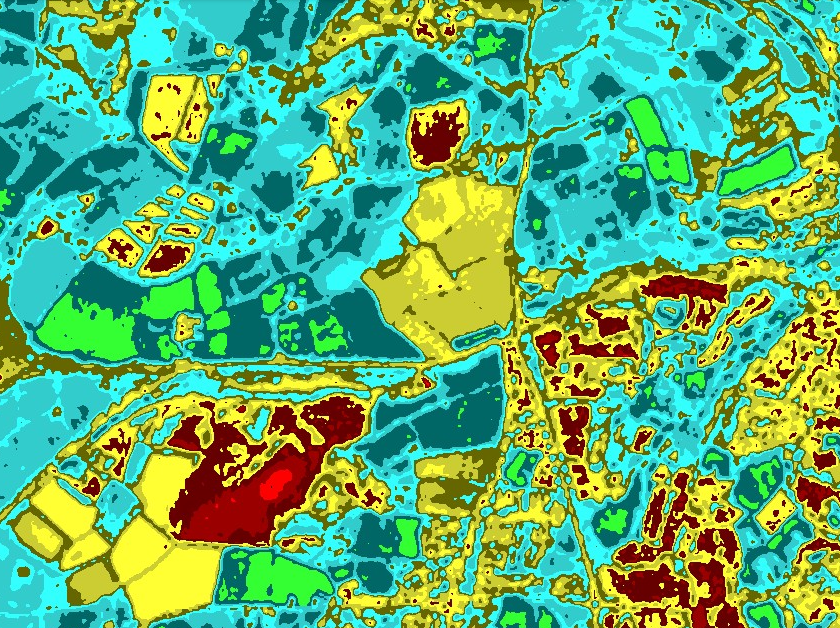 Jeremy didn't mention another recent related announcement, which is that Keith Russ has completed his 25 year mission to build a 3D model of all Cornwall's old mines. Here's the South Crofty area: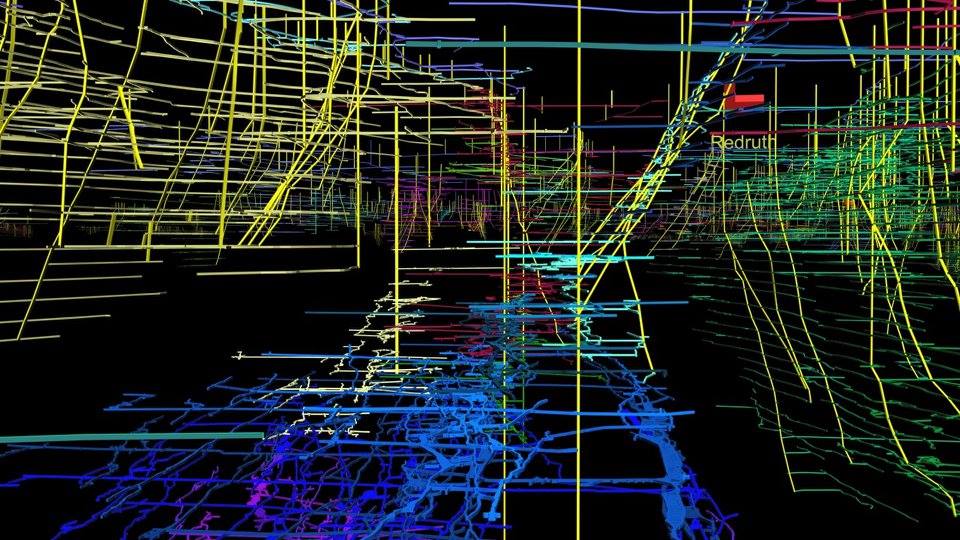 Make sure to click through to Keith's Facebook page where a variety of "mine fly through" animations are available.
As a result of all this high tech wizardry perhaps the production of electric vehicle battery packs in Cornwall will become a reality in the not too distant future? Which does of course bring me back to distributed energy storage! According to Jim Wrigley of the Isles of Scilly Smart Energy Islands project the "low carbon transport" part of the project will include V2G technology: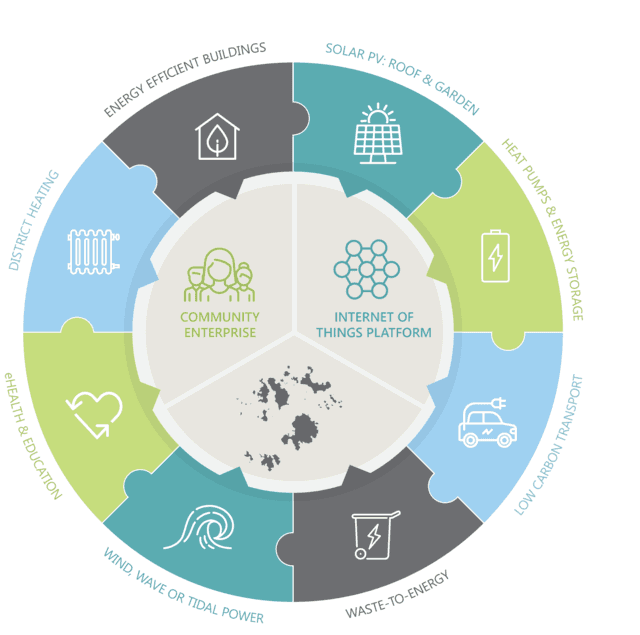 According to the project's latest newsletter:
The Islands have seen an upward trend in car ownership, and by 2014, the number of vehicles on the islands had grown to 1,253, almost one car per two people. Travel distances remain low with the average resident's commute estimated at 1km (about a half mile). The relatively short travel distances and potential for shared ownership make electric vehicles a very suitable way to get around. Furthermore, using their batteries to
both store and supply locally-generated electricity could pioneer, in the long term, a zero-carbon transport system.
More on all that on another day!