Long time followers of the V2G UK blog may recall that many moons ago we took Elon Musk to task for over hyping Tesla's open source credentials?
Yesterday evening (British Summer Time) we spotted Elon "tweeting" about Tesla's open source credentials once again!
Great Q&A @defcon last night. Thanks for helping make Tesla & SpaceX more secure! Planning to open-source Tesla vehicle security software for free use by other car makers. Extremely important to a safe self-driving future for all.

— Elon Musk (@elonmusk) August 11, 2018
Whilst we all wait to see exactly how Elon's offer of "Tesla vehicle security software for free" pans out, I really must mention that something else flashed before my eyes on Twitter last night. Apparently one or more of the mavens in Tesla's marketing department had dreamt up a scheme to create some much needed publicity by "giving away" two cryptocurrencies, namely bitcoin and ethereum!
By this morning (BST) it seemed that Elon's reserves of virtual riches had almost run out: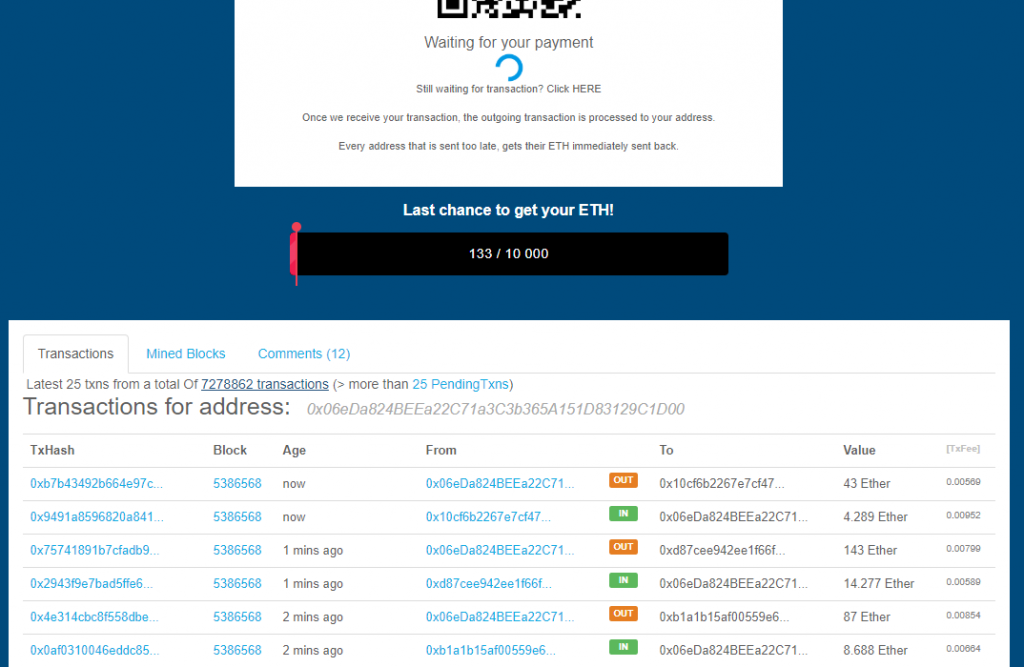 Unable to resist the temptation I hastily sent half a hard earned ethereum in Elon's direction:

The strange thing was, half an hour later I still hadn't received my minimum 0.5 ETH back, let alone the promised 5.0 ETH. It was at that point that things started smelling somewhat fishy. I belatedly put my almost atrophied command line skills to work, only to discover: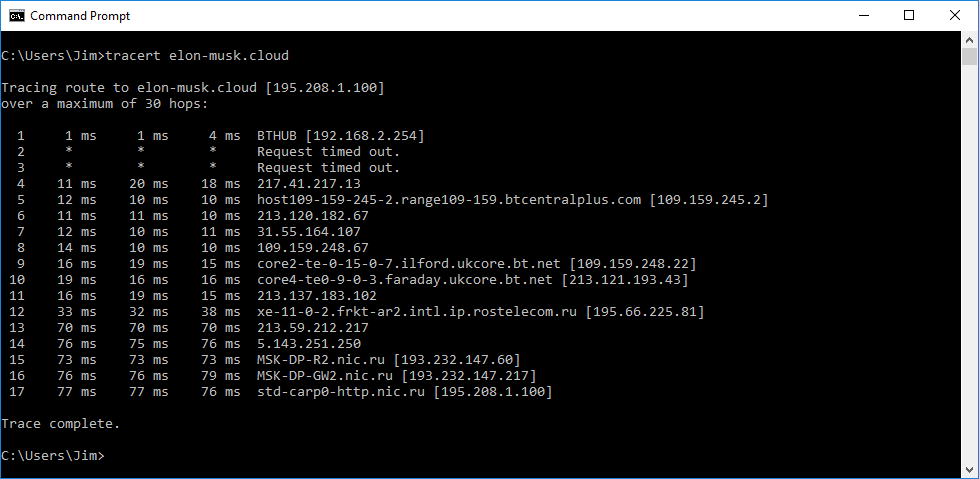 At first it looked as though my virtual currency must have been sent to one of Tesla's showrooms in Russia. Belatedly doing my due diligence I discovered that whilst apparently there is a single Supercharger in Moscow, the showroom count is zero: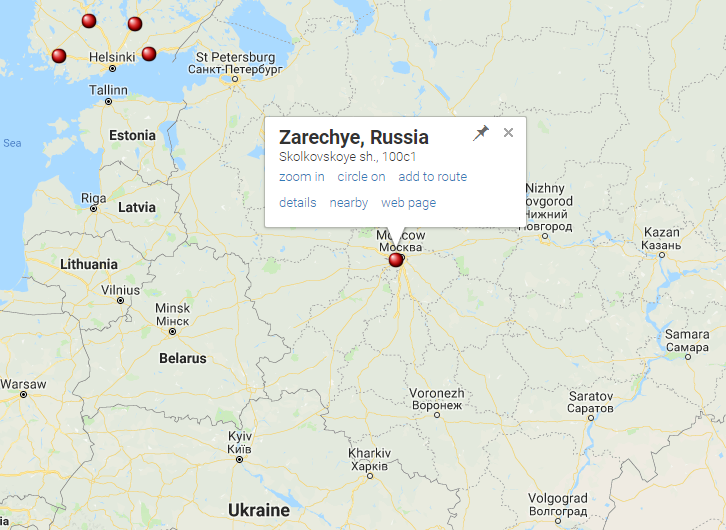 I know that Superchargers are amazing machines, but can they run HTTP daemons? I fear not, and thus I've finally been forced to face the bitter truth. I've been conned. Now I cannot help but wonder whose desk the buck for the apparently total loss of my fractonal ethereum stops on? Perhaps someone at Twitter will carry the can?
Dear @Jack,

Last night (BST) I followed a link from @elonmusk's feed to "his" site giving away #BTC & #ETH. This morning I could resist the temptation no longer. I sent "Elon" 0.5 ETH, but I haven't even got those back yet.

Now I'm wondering if it's all a #cryptocurrency #scam? pic.twitter.com/lSJ78suVQw

— Jim Hunt (@jim_hunt) August 12, 2018
Or perhaps not? Meanwhile, according to the Great God Google: