On the first day of V2G UK's trip to The Netherlands I attended EVBox's rEVolution 2019 event in Amsterdam. Here's EVBox's own brief overview of the event:
and here's yours truly during a quiet interlude at the entrance to the Gashouder Westergasfabriek: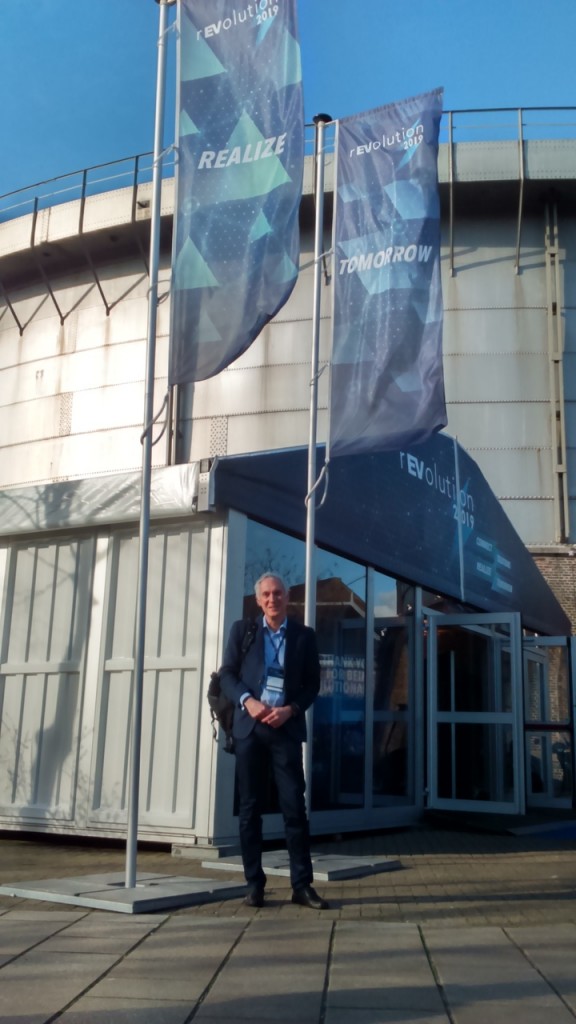 In the first of several reports from Amsterdam, here's what Martin Römheld of Volkswagen revealed in the final keynote speech:
Here are a few of the key points from Martin's presentation:
My smallest daughter, she's 3 years now, so by 2090 she's probably going to be 74. So that means this is not a far distant scenario. I know people now who are spilling their breakfast all over them who will have to live on that planet by 2090:
Martin was referring to his animation of two alternative Representative Concentration Pathways (RCPs for short). RCP 2.6 on the left "assumes that global annual greenhouse gas emissions peak between 2010–2020, with emissions declining substantially thereafter", whereas RCP 8.5 on the right "assumes that global GHG emissions continue to rise throughout the 21st century".
For VW I can tell you, and I think you can read that from the papers and the news currently they're really doing a paradigm shift. The top management is really turning around the company big time. The "dieselgate" that Roger mentioned was definitely a facilitator in that. Something had to happen, and it's really happening now. It caused a lot of fear. It caused a lot of movement, but it's absolutely necessary.
Volkswagen's "new paradigm" includes a "commitment to the climate goals of the Paris Agreement".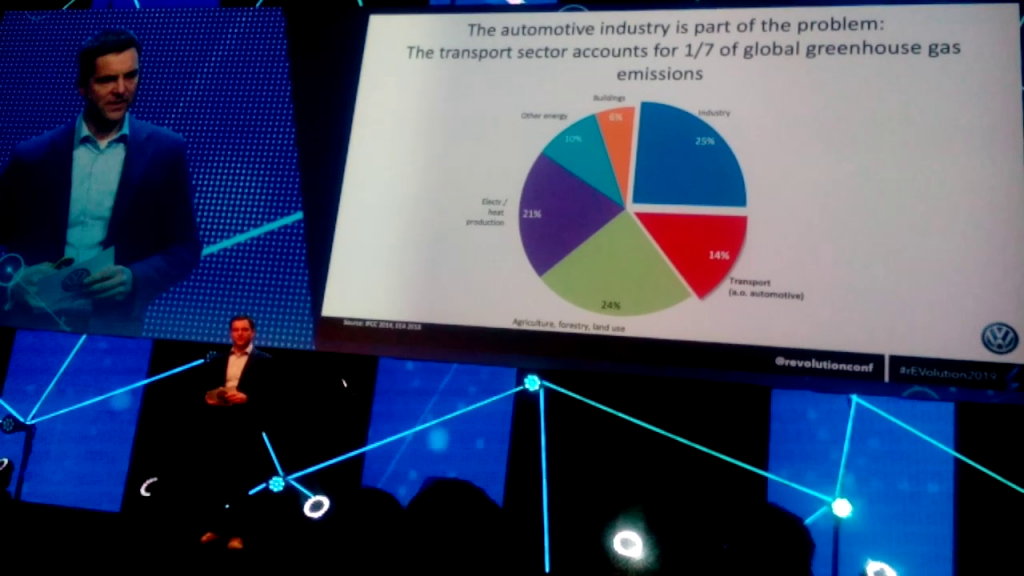 Here you can see the greenhouse gas emissions by different sectors. I've singled out the two that we have an influence on. We are part of the industry, so within the value chain and the production of the vehicle we have a big influence on that section, and of course with our products and the services we provide to our customers we have a big impact on the other 14%, the emissions while the vehicle are being used.
Moving on from VW's aspirations to some engineering, Martin pointed out that:
The question is "How much energy is contained in one litre of diesel?". Very few people know that. It's about 10 kWh, so 6 litres of diesel are the equivalent of 60 kWh of energy. So how far will that takes us? With a diesel car, if you have a moderate driving style, it will take you about 100 km… With an EV you go four times that far. And that's the discussion we have to take. It's not a question about how much more electricity do we consume, it's a question about how much less energy do we consume.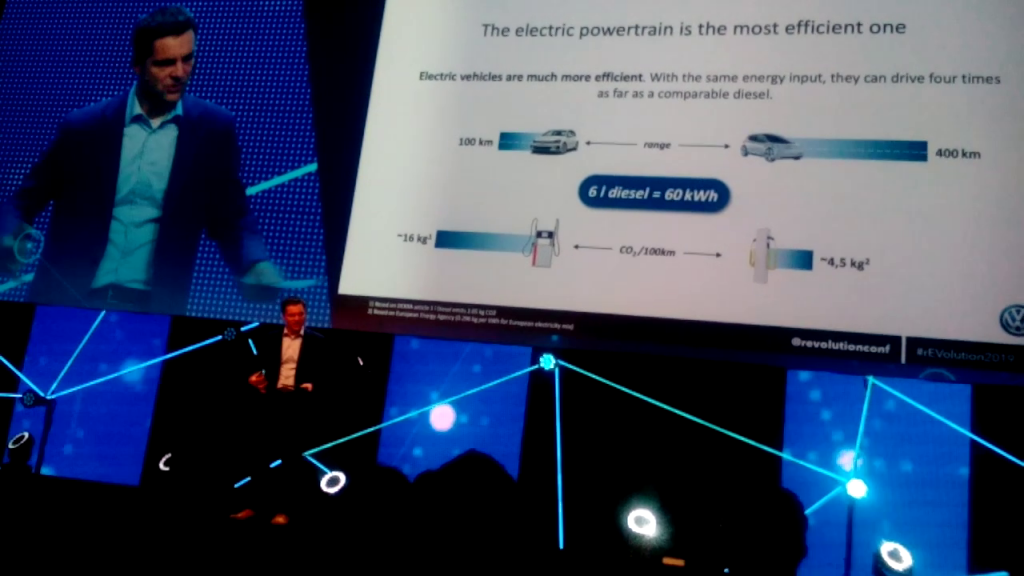 When it comes to reducing the energy consumption of "personal mobility" by a factor of four, here are Volkswagen Group's plans. Firstly an overview of their "Modularer E-Antriebs-Baukasten" (MEB) Platform: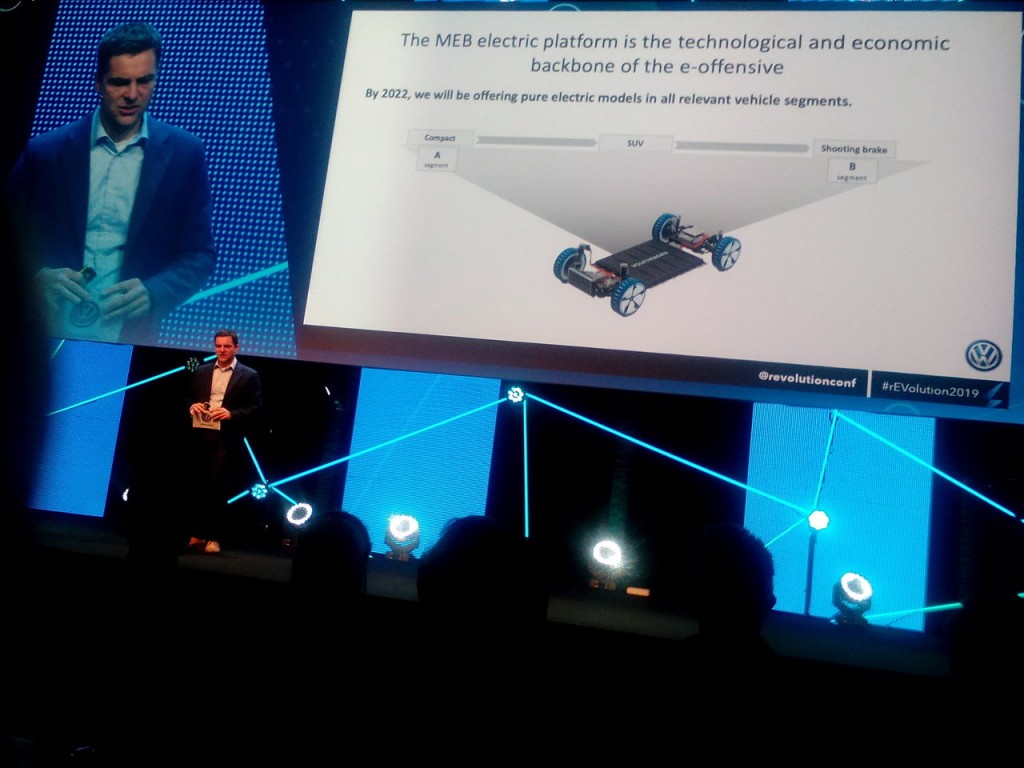 which will form the basis for their forthcoming I.D. series of electric vehicles: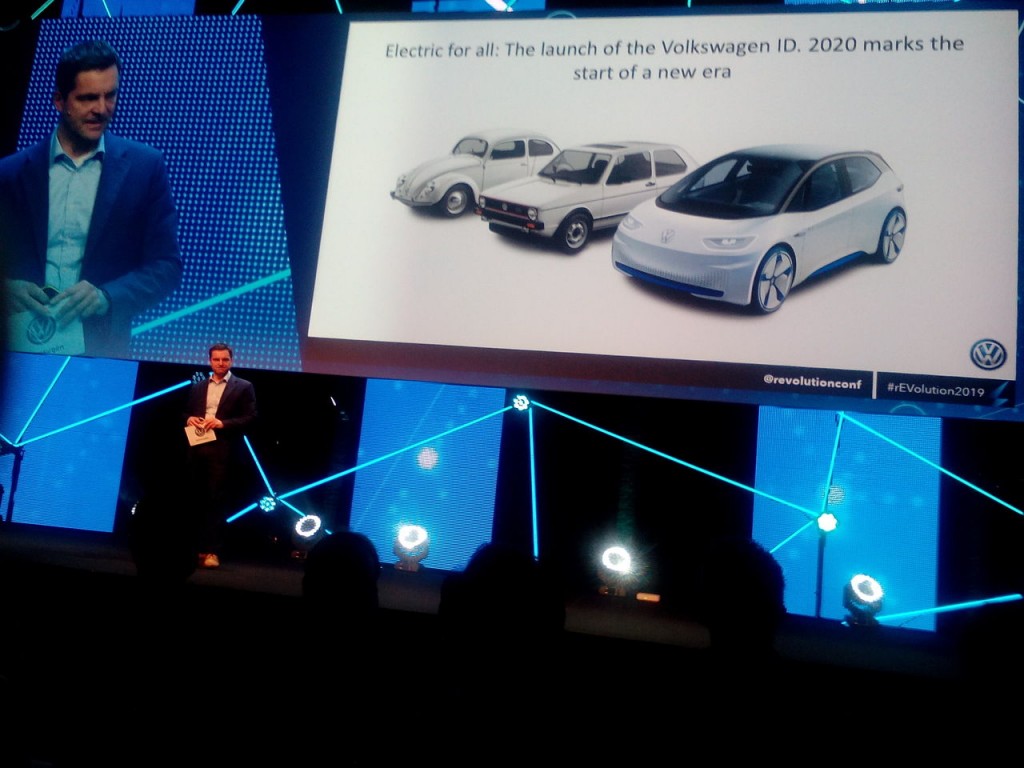 Much like Nissan and Renault, VW also plan to go into the energy business with the Elli brand: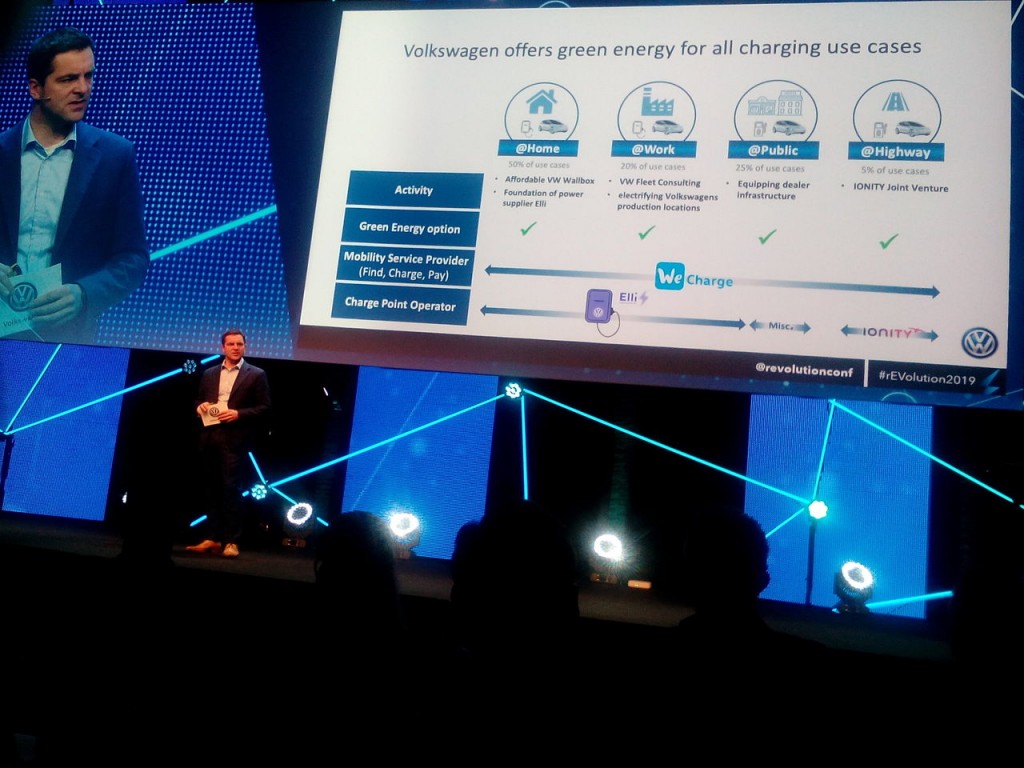 They even intend to supply their own wallboxes to charge their forthcoming range of electric vehicles: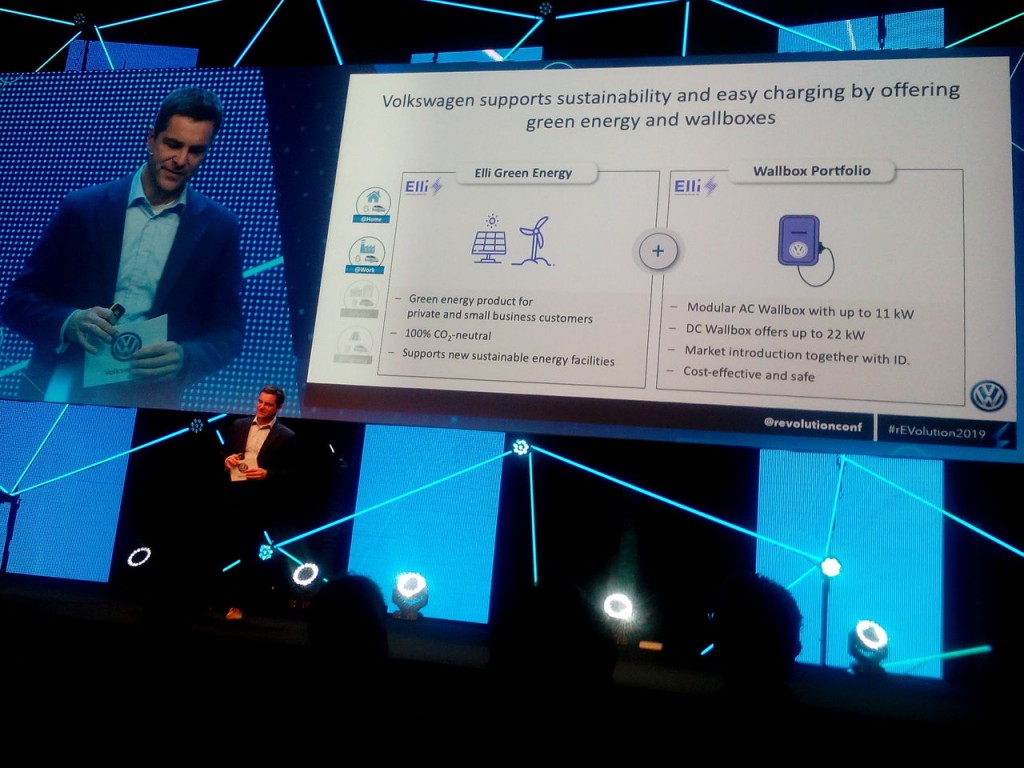 Do you suppose that Elon Musk is losing any sleep over the nascent competition to Tesla emanating from the Old World?