Imperial College announced in a news release yesterday that:

US and UK ministers launch a global effort – which features Imperial expertise – to speed up the energy transition.

An innovative public-private partnership to accelerate the clean energy transition by transforming our power systems has been formally launched, ahead of US President Joe Biden's Earth Day climate summit.

The Global Power System Transformation Consortium (G-PST), which includes technical expertise from Imperial, was officially launched by the UK Secretary of State for Business, Energy and Industrial Strategy Kwasi Kwarteng and US Secretary of the Department of Energy Jennifer Granholm, alongside CEOs of power system operators and institutions from around the world.

G-PST aims to enable the integration of renewable energy sources into power systems at an unprecedented scope and scale, contributing to a 50 per cent reduction in emissions of all pollutants over the next ten years.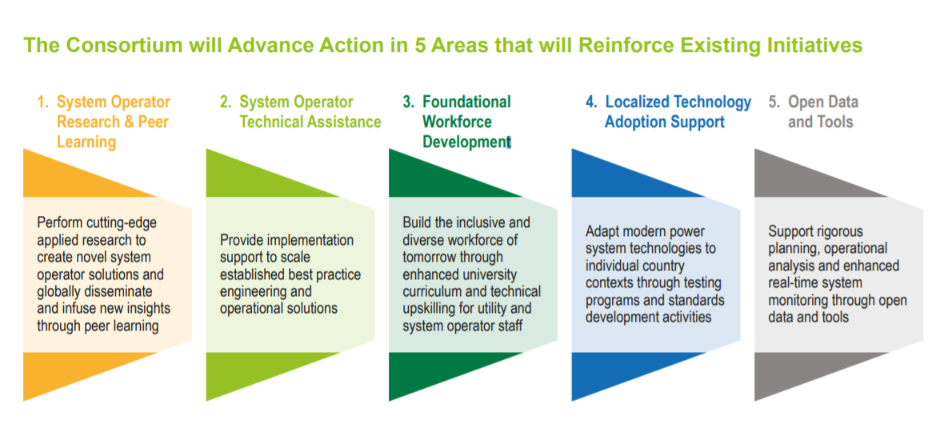 Kwasi Kwarteng pointed out that:
Tackling climate change requires international cooperation and if we want to successfully achieve cost-efficient, green energy networks that work for everyone, we need to work together.

As a world leader in both technological innovation and the renewable energy market, I am delighted that the UK is co-hosting the launch of this new consortium, uniting the very best of business, research and academia to bring world-class renewable energy to the grid – key for economic growth, job creation, the climate and building back greener.
Unfortunately Kwasi didn't go into detail about exactly how "building back greener" would "bring world-class renewable energy to the grid ", desirable as that undoubtedly is.

However some academics and engineers are members of the Global PST Consortium:
The core technical team for the Consortium includes Imperial experts Professor Tim Green, Co-Director of Energy Futures Lab, and Dr Balarko Chaudhuri, Reader in Power Systems, Department of Electrical and Electronic Engineering.
Tim Green pointed out that:
Overhauling power systems around the world for a total transition to clean energy calls for deep collaboration between academia, industry and government and between nations.

G-PST brings together the key players in each of those fields and we are proud to be part of that team, bringing Imperial's technical expertise to bear on this important challenge.
Imperial is also leading the Consortium's work on developing a forward-looking teaching and training agenda that will prepare graduates and energy professionals across the world to meet the challenges posed by the power systems of tomorrow.

A critical, but sometimes overlooked, element of the energy transition is people. We need engineers with the skills and tools to operate power systems in new ways to achieve stable and reliable operation based almost entirely on renewables.
We cannot help but agree with Tim that "Overhauling power systems around the world for a total transition to clean energy" is a non trivial task. As we put it way back in 2012:
Renewable energy is the work of generations of engineers
Here's a recording of the launch of the Global Power System Transformation Consortium prior to Joe Biden's "Leaders' Climate Summit":