Back in March 2019 I was in Amsterdam to watch Volkswagen's Martin Römheld give the final keynote speech at the rEVolution conference:

Amongst many other things he said that:
For VW I can tell you, and I think you can read that from the papers and the news currently they're really doing a paradigm shift. The top management is really turning around the company big time.
and then went on to outline VW's ID series of electric vehicles: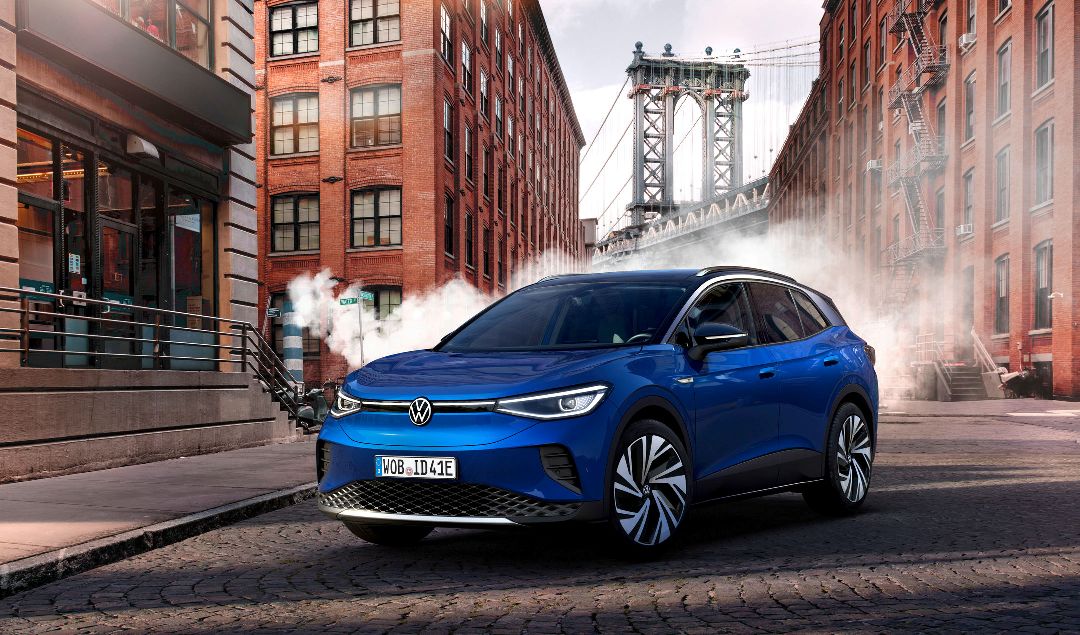 At the rEVolution after party I asked Martin whether Volkswagen had any ambitions by way of bidirectional power transfer. He dropped a heavy hint, but I was of course sworn to secrecy. Now at long last VW Development Board Member Thomas Ulbrich has revealed much more about those ambitions in an interview with German newspaper Handelsblatt. I've been hoping for a definitive English language version to appear, but no such luck. Hence what follows is aided by Google Translate.
According to Handelsblatt:

In order for a fleet of millions of EVs to be used as a new, flexible energy storage facility, electric cars must also be able to return the electricity to the grid at any time – they must be designed to be "bidirectional". The VW group will be the first major manufacturer to start doing so next year.
I assume Handelsblatt must actually mean "the first major German manufacturer", since on this side of the North Sea Japanese EV OEM Nissan certainly count as "major", and they've been offering V2G capable vehicles for quite some time! Moving on we are told:
From 2022 onwards, every electric car from the Volkswagen Group that is based on the MEB ("Modularer E-Antriebs-Baukasten" but "modular electrification kit" according to Google) electrical platform can not only be charged with electricity but also return it to the grid. In addition to VW, the MEB is also used by the sister brands Audi , Skoda and Seat-Cupra.

The first generation of MEB models that Volkswagen has been delivering since autumn last year is not yet designed to be bidirectional. These cars can only charge. Volkswagen will be able to retrofit V2G to those cars with comparatively few technical changes and additional software.

Production should begin in December, and the bidirectional electric cars will go on sale after the turn of the year. At least 300,000 vehicles are likely to be manufactured at the VW plant in Zwickau alone in 2022.
Nissan does then get a mention, albeit a rather Deutschland centric one:
Nissan's e-models have been able to charge bidirectionally as a standard feature since 2013. "The fact that this ability has not yet been exploited is solely due to the lack of relevant functions in the current charging stations," said a Nissan spokeswoman.
But if the European industry leader opts for bidirectionality, then many other competitors will have to follow suit for competitive reasons alone. "Volkswagen is setting things in motion", says Stefan Bratzel, professor at the Center of Automotive Management (CAM) at the Bergisch Gladbach University of Applied Sciences.
Other automakers are likely to present similar offers for the foreseeable future. Hyundai from Korea has already made a corresponding announcement.
We have recently covered that Hyundai V2x announcement in detail, and I have to say that I very much look forward to a wide variety of VW's competitors shipping hundreds of thousands of V2G enabled electric vehicles beginning in 2022 or shortly thereafter.

However there remains the issue of that unfortunate "lack of relevant functions in the current charging stations". Currently installed V2G capable charging stations use the Japanese CHAdeMO system, and even Nissan's new Ariya EV has dropped that way of doing things here in Europe. Hence I cannot help but wonder how hundreds of thousands of VW MEB/ID compatible bidirectional charging stations are suddenly going to spring up along the highways and byways of Europe. And the United Kingdom too of course.
In conclusion, here is an infographic from Volkswagen's current Energy Storage FAQ: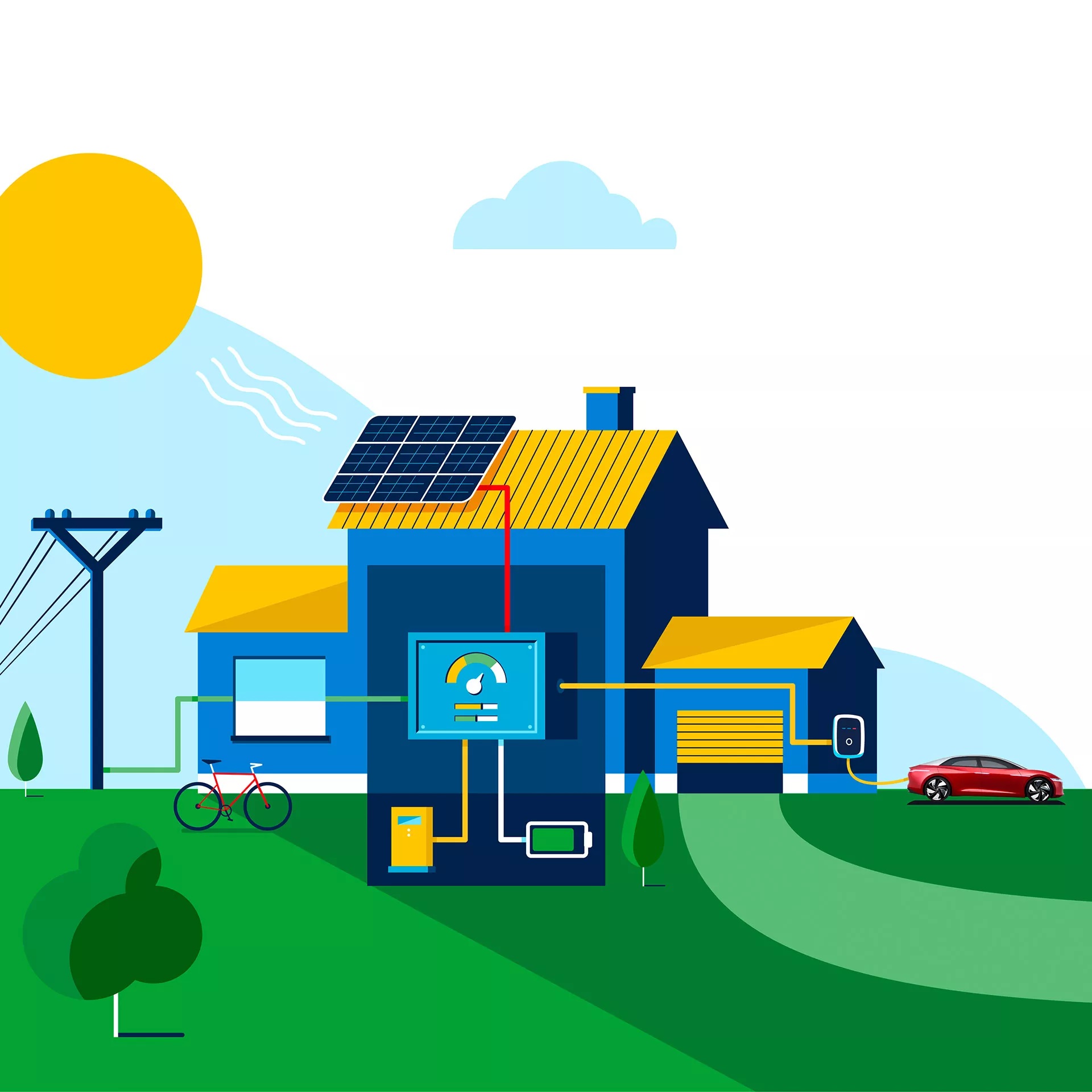 For some strange reason it bears a striking resemblance to our SaMDES banner at the top of this article. However in VW's V2G vision the EV is outside the garage rather than inside!