You could argue that Toyota's recent launch of a 100% battery, non hybrid, electric vehicle was worthy of an article on this web site, but what with one thing and another we had more important things to write about. However that has now changed!
"First of all here's the UK version of the bZ4X "world premiere" press release from October 29th, which states that:
Today, Toyota presents the world premiere of the all-new bZ4X, the first model in a new series of bZ – beyond Zero – battery electric vehicles (BEVs).
Faithful in its design and technology to its concept predecessor, revealed earlier this year, the production-ready bZ4X is the first model to be developed by Toyota entirely as a BEV. It is also the first car to be built on the company's new dedicated BEV platform. Based on e-TNGA philosophy, this has been co-developed by Subaru and Toyota.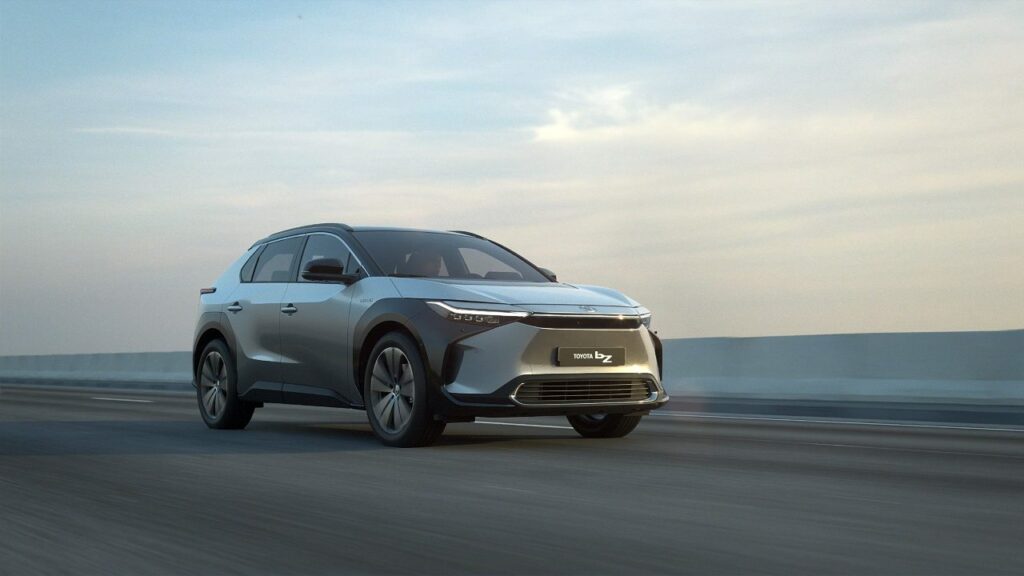 Incorporating the battery unit as an integral part of the chassis, beneath the vehicle floor, it gives the fundamental benefits of a low centre of gravity, excellent front/rear weight balance and high body rigidity for high levels of safety and ride and handling quality…

With a fully charged battery, expected range is more than 280 miles (depending on version, exact data to be confirmed later). The bZ4X will also offer advanced technology features, including a solar panel roof to help charge the battery while driving or parked, and third generation Toyota Safety Sense with new and improved active safety and driver assistance systems.

The bZ4X will have its European premiere on 2 December; customers who want to be among the first to obtain the new model will be able to place a reservation via the Toyota.co.uk website from 15 December.
The "European premiere" press release on December 2nd added a range of additional information, including:
Toyota has drawn on almost 25 years' experience in electrified vehicle battery technology to ensure the new lithium-ion unit in the bZ4X has world-leading quality, durability and reliability. Its confidence in the technology is reflected in an extended care programme that guarantees the battery will still operate to 70 per cent of its original capacity after up to 10 years of ownership or one million kilometres driven, subject to the customer taking their vehicle to an authorised Toyota service centre for an annual health check. To ensure this guarantee could be offered, Toyota developed the battery with a target of 90 per cent of capacity retained after 10 years/240,000 km.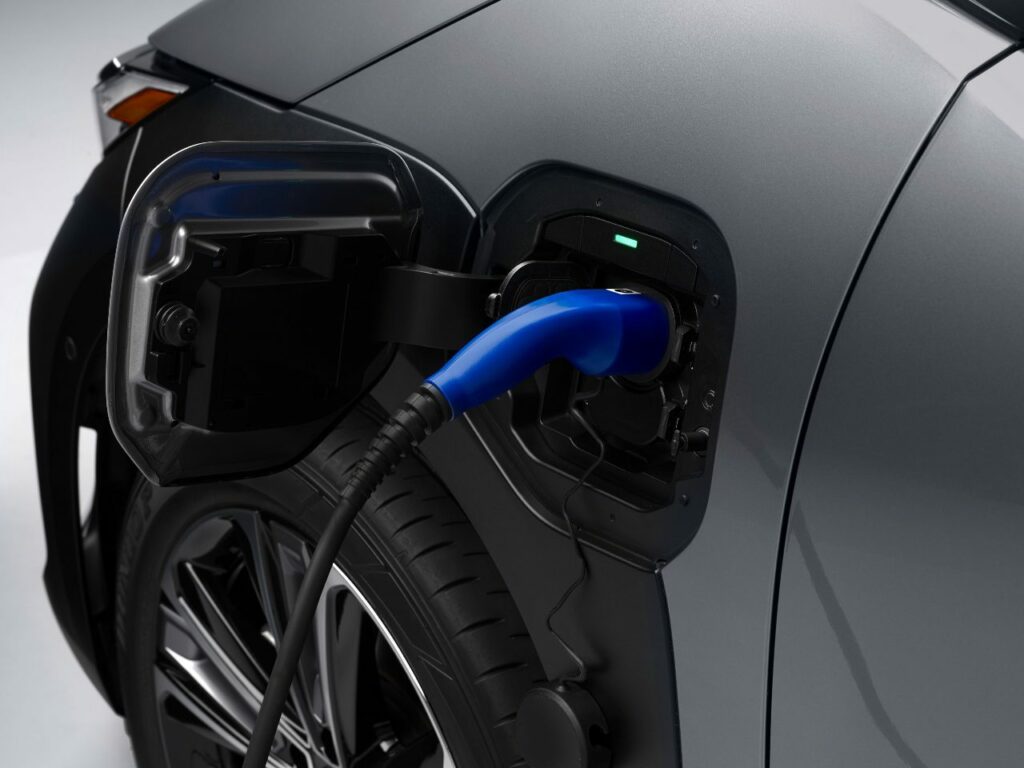 This level of quality and performance is supported by multiple monitoring of the battery's voltage, current and temperature, from individual cell level. If any abnormal heat generation is detected, controls are automatically triggered. Countermeasures have been put in place to mitigate any material degradation, and there are safeguards in the manufacturing process to prevent foreign matter from entering the battery. In a Toyota first, the battery is water-cooled.
All very interesting of course but still no mention of any mechanism for discharging the bZ4X's water cooled battery to the outside world. Until now that is! Earlier today my attention was drawn to the Toyota Global bZ4X launch video:
On board solar panels included with the bZ mean that the electricity generated can not only run the vehicle but also be used like a mobile power station in emergencies and in outdoor activities.
Which sounds an awful lot like V2L to me! Close inspection of the associated
press release reveals the following information:

Roof solar panel (specially equipped vehicles)

Generates electricity equivalent to 1,800 km of driving distance per year (in-house estimate), contributing to superb cruising range. Can charge in parking lots where there are no charging stations, and solar power can be used to charge in disasters or other emergencies.

DC external power supply function (Japanese specifications)

Can connect to a power feeder to supply high-output electricity to homes and home appliances for outdoor activities, and during disasters and other emergencies.

When used with home solar power generation, solar power can supply electricity to the house in the daytime, surplus electricity can be used to recharge the vehicle via a power feeder, and electricity stored in the vehicle can be used to power the home at night.

The bZ4X is scheduled for launch in all regions from mid-2022.
Which is extremely interesting, because unlike other V2L/V2H capable EVs that have been announced recently this one seems to claim that it offers a "high-output DC" rather than a "low-output AC" feed: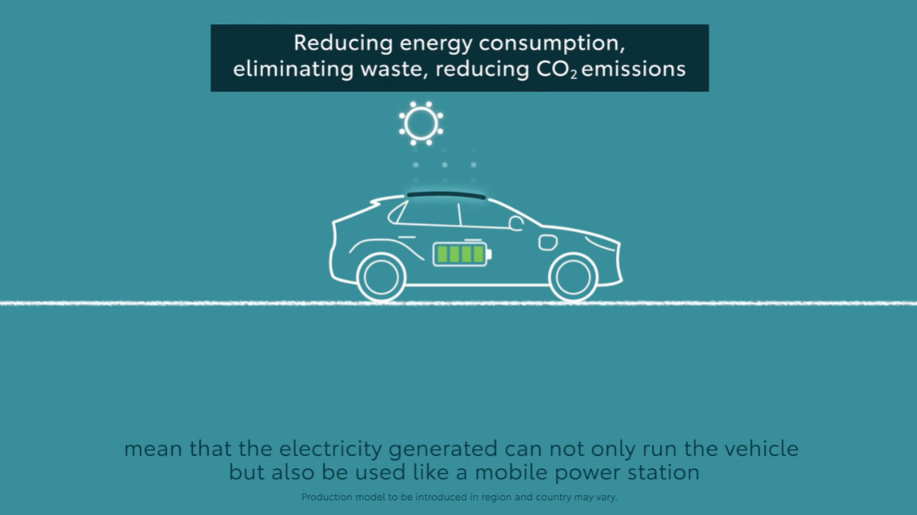 However be sure to read the (very) small print. Only in Japan by the sound of it.
Watch this space!