Regular readers will realise that here at V2G UK we take an unhealthy interest in power cuts, or outages as they call them on the other side of the Atlantic. Not least that's because we suffered an extended lack of mains electricity ourselves not so very long ago!
We recently followed the progress of the controversially named "Storm Jonas" along the eastern seaboard of the United States using helpful information provided online by Distribution System Operators (DSO using the generic term, or ISO if you're from the US!) such as Duke Energy. Here's an example: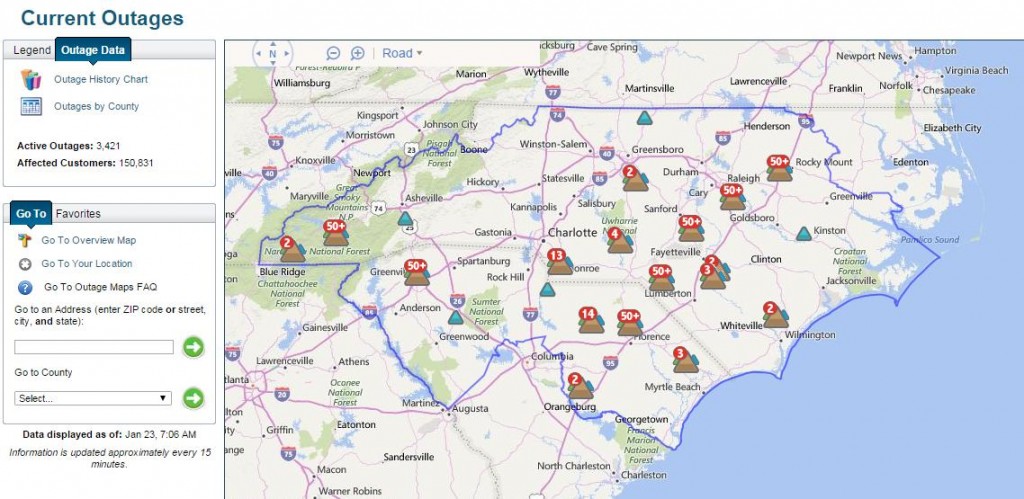 Since "Storm Henry" was officially named by the UK's Met Office a couple of days ago, and is due to arrive over on this side of the North Atlantic today, we thought we'd undertake a similar exercise for the western seaboard of the United Kingdom this week. However there is a fly in the blackout ointment. After perusing the web sites of the Distribution Network Operators (DNO in the Queen's English) most likely to be affected by Storm Henry it seems none of them provide the summary information available in the top left hand corner of Duke Energy's power outage map, including in particular "Active outages" and "Affected customers".
Following some conversations with the DNOs on Twitter it appears as though we'll need to keep track of a set of press releases to try and keep real-time tabs on the forthcoming Great British Blackouts. The first of these that we'll bring to your attention is from Scottish Hydro Electric Power Distribution (SHEPD for short), the Scottish portion of Scottish and Southern Energy Power Distribution (SSEPD for short):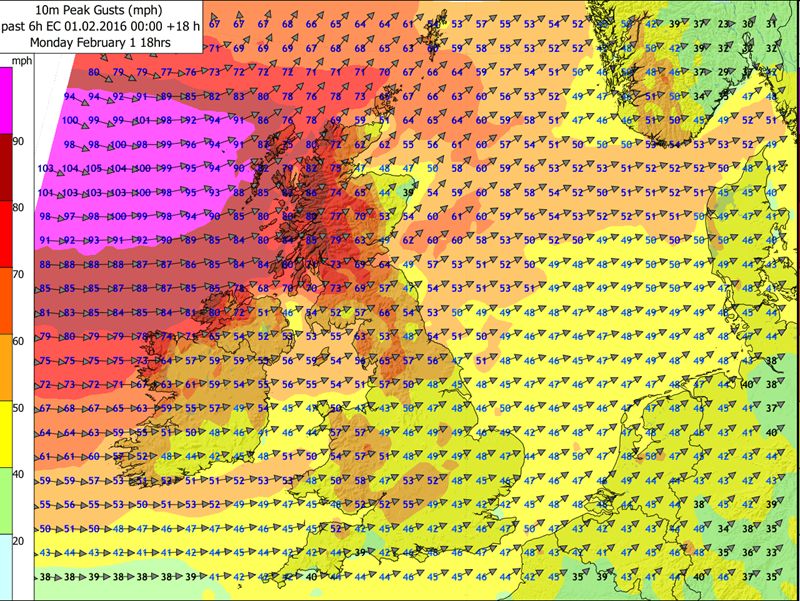 Scottish Hydro Electric Power Distribution (SHEPD) has moved to Yellow Alert after closely monitoring the development of high winds.

Our weather models anticipate Storm Henry will bring wind speeds over 90 mph in the Western Isles and Skye. All other parts of our network area will see winds reach 70-90 mph.

We have frontline and support staff standing by and we have engineers in the areas we expect to be hit by the storm.

Our customer service team has been making outbound calls to customers on our Priority Service Register in the affected areas to alert them and offer extra assistance, where required.

Members of the public should not approach fallen or damaged power lines, which may still be live.
Whilst we wait for the full force of Storm Henry to hit, here's how the SHEPD live power cut map looks at lunchtime on Monday February 1st 2016: