Regular readers of the V2G UK blog will be aware that I have just returned from a visit to Rome. I hasten to add that this was for business, not pleasure! However I am happy to be able to report that the venue for day 1 of the IEC 63110 standard committee meeting that I attended was Enel X's fairly pleasurable Villa Lazzaroni, situated on the banks of the River Tiber: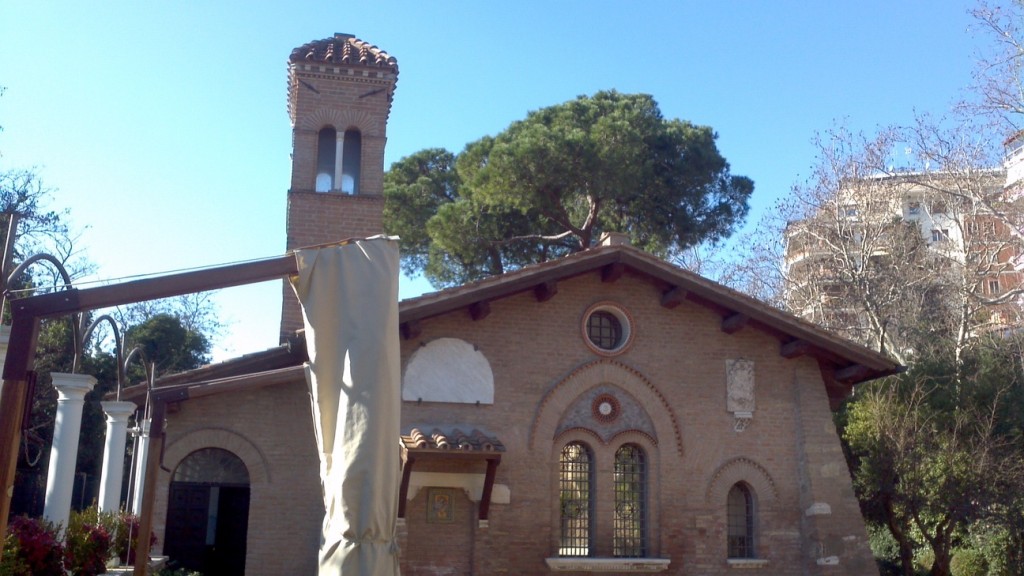 What was discussed inside the villa is of course currently confidential. However one issue raised is already in the public domain. In a press release on December 15th 2017 ChargePoint, Inc. announced that:
ChargePoint today filed a patent infringement lawsuit against SemaConnect, a manufacturer of electric vehicle (EV) charging stations, alleging the infringement of four patents focused on networked electric vehicle charging. The complaint was filed in the District of Maryland and seeks injunctive relief and monetary damages.

ChargePoint has invested substantial resources over the years to create EV charging solutions designed with drivers and businesses in mind. With an industry leading patent portfolio, ChargePoint is committed to leading the way in developing the world's most comprehensive suite of charging technologies that support the transformation to electric mobility. ChargePoint invented networked EV charging and holds the patents related to the technology. A hallmark of the company's technology portfolio, networked charging is a significant piece of ChargePoint's offering and a critical ingredient to its business. As with any company, protecting vital IP is imperative to the future success of the organization and its contribution to the marketplace.
The back story to the court case can be perused over at Lexology:
ChargePoint, Inc., a leading provider of Electric Vehicle (EV) charging stations, appears to have lost a bid to provide charging stations to Electrify America and promptly sued the winning bidder for patent infringement. In a lawsuit filed December 15, 2017, in federal court in Maryland, ChargePoint accused SemaConnect, Inc. of infringing four patents directed to networked charging station technology.

Electrify America is a subsidiary of Volkswagen Group of America (VW). Electrify America was established as part of VW's diesel emissions settlement with the U.S. Environmental Protection Agency. In the settlement, VW agreed to spend $2 billion over ten years on Zero Emissions Vehicle (ZEV) infrastructure and education programs. Electrify America announced plans last spring to partner with EV charging station companies to install and maintain at least 2,800 charging stations at more than 500 locations across the country.

From court documents it appears that Electrify America put out a request for EV charging station partners, and whittled the bids it received down to four finalists. After additional scrutiny, Electrify America selected three partners: SemaConnect, Greenlots, and EV Connect. ChargePoint, which may have been named as one of the four finalists, was not selected as a partner. SemaConnect's portion of the partnership agreement includes the installation and maintenance of more than 1,400 charging stations.
According to the associated documents courtesy of the Free Law Projects's "Court Listener" web site SemaConnect's attorneys aren't going to take ChargePoint's allegations lying down:
A party cannot infringe an invalid patent. Since each Asserted Patent is invalid, SemaConnect does not infringe any Asserted Patent. As explained in SemaConnect's Motion to Dismiss filed concurrently, the Asserted Patents are invalid under § 101 because they are directed to an abstract idea (turning a switch "on" and "off") and doing so using a conventional and known "remote server" is not an inventive concept sufficient to confer patent eligibility onto that abstract idea.
Expect the legal eagle's fees on this one to rise faster than the current US EV charging point predictions!