In a press release yesterday Ford announced that the:
F-150 Lightning with available Ford Intelligent Backup Power can provide power and security during an electrical outage – the first electric truck in the U.S. to offer this capability; in the future, new features will offer additional ways to manage energy use and potentially save on energy costs.


Truck owners are used to tapping a variety of features – torque, towing capability and more – to get things done. Now, with the all-electric F-150® Lightning™ pickup, Ford is the first in the U.S. to offer the ability for customers to power their homes with an electric truck when the grid goes dark, providing innovative new capabilities that enhance the energy independence of its customers.

Ford and F-Series, America's best-selling trucks for 45 years*, are partnering with Sunrun, the nation's leading solar company, to enhance home energy management, leveraging the substantial onboard battery capability of the all-electric F-150 Lightning. Americans experienced the most power interruptions on record in 2020, according to the U.S. Energy Information Administration; and with F-150 Lightning, homeowners can use their truck to maintain their routines during brief or extended outages.



The press release was accompanied by this video:
As the narrator puts it:
What if the next time the power went out, your pickup truck could
electrify your home

A very good question! Which we here at V2G UK have been pondering for many a year.
Note that the narrator also points out that:
You'll need a Ford Charge Station Pro, which comes with an F-150 Lightning Extended Range truck, and an available home integration system….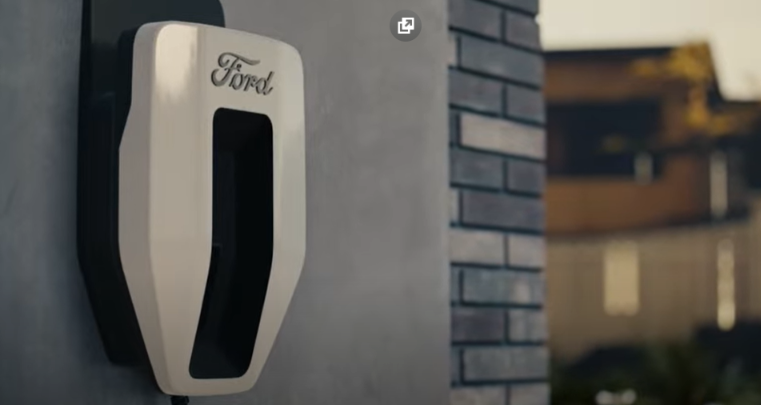 [Edit – February 12th]
Siemens have announced that:
Siemens Smart Infrastructure announced it has worked with Ford on the Ford Charge Station Pro, a custom electric vehicle (EV) charger for the Ford F-150 Lightning. This innovative charger is the first bidirectional-ready EV solution set for release at retail customer scale to receive certification under the newly expanded Underwriters Laboratories (UL) 9741, an important industry-wide benchmark that ensures products meet safety standards. The new charge station also features a peak power of 19.2kW, achieving the maximum power rating currently available for a Level 2 charge station.


The Ford Charge Station Pro is needed to enable Ford Intelligent Backup Power, a system that allows the Ford-150 Lightning to become an interactive part of the home and be used as a power generation source during outages, the first electric truck to do so. In the future, additional features will be made available with firmware updates to the charger that will help customers interact even further with the grid.


"Together with Ford, Siemens is not only helping accelerate electric vehicle adoption in the residential space but is also empowering drivers to take more ownership of their energy future," said John DeBoer, head of Siemens eMobility in North America. "The technology behind this charger is helping make charging at home more sustainable, more reliable, and more accessible. We're incredibly proud to put our experience to work to help usher in a new era for electric vehicles and grid resiliency."
[Edit – March 1st]
Ford have announced pricing for their Charge Station Pro:
Ford Charge Station Pro comes with the F-150 Lightning with extended-range battery. If your F-150 Lightning has a standard-range battery, it is available for purchase:

Price: $1,310.00 (plus shipping and installation)
As far as I can see there are no details available on the "home integration system" mentioned above.
P.S. It has come to our attention that at least one purveyor of EV "news" is peddling inaccurate information. Hence:
"On the ordering page of Ford's website they have an inaccurate picture."

Oh no they don't!https://t.co/EhO48N7fVT

From the #ChargeStationPro "Product Overview":

"Connector uses industry standard/universal SAE #J1772 connector."

Retraction RSN? pic.twitter.com/HHH6RSihCR

— V2G Limited (@V2gUK) March 1, 2022
Watch this space!