In a press release a couple of days ago it was announced that:
BMW Group, Daimler AG, Ford Motor Company and the Volkswagen Group with Audi and Porsche today announced joint venture IONITY that will develop and implement a High-Power Charging (HPC) network for electric vehicles across Europe. Launching approximately 400 HPC stations by 2020, IONITY will make long-distance journeys easier and marks an important step for electric vehicles.

Based in Munich, Germany, the joint venture is led by Chief Executive Officer Michael Hajesch and Chief Operating Officer Marcus Groll, with a growing team, set to number 50 by the start of 2018.

A total of 20 stations will be opened to the public this year, located on major roads in Germany, Norway and Austria, at intervals of 120 km, through partnerships with "Tank & Rast", "CircleK" and "OMV. Through 2018, the network will expand to more than 100 stations, each one enabling multiple customers, driving different manufacturer cars, to charge their vehicles simultaneously.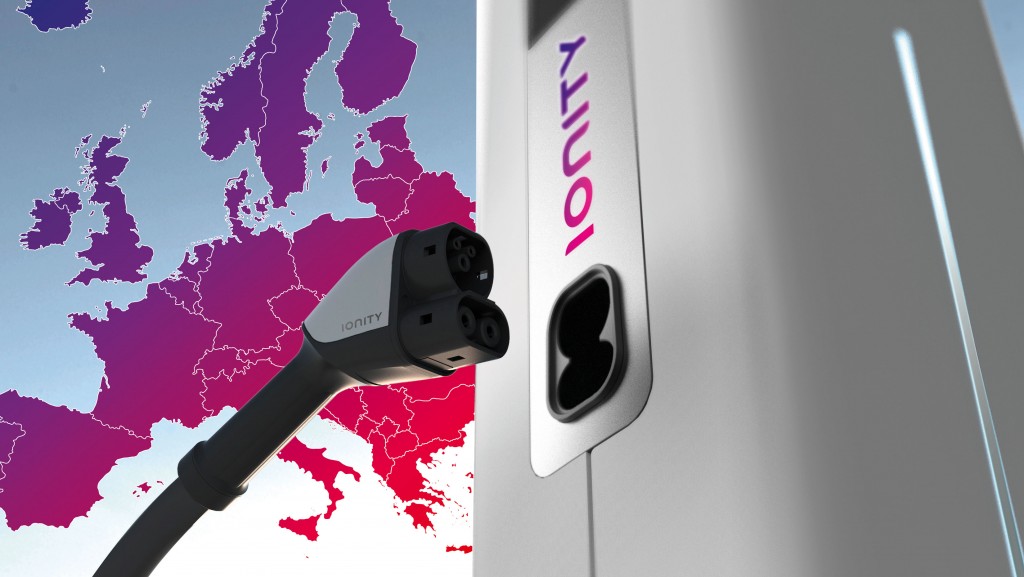 As that image implies:
With a capacity of up to 350 kW per charging point, the network will use the European charging standard Combined Charging System to significantly reduce charging times compared to existing systems. The brand-agnostic approach and Europe-wide distribution is expected to help make electrified vehicles more appealing.
Unfortunately, from our perspective at least, it seems as though "Europe-wide" doesn't currently include the United Kingdom. What's more the new joint venture isn't worldwide "brand-agnostic" either. It seems unlikely that any Japanese EV OEMs will be joining the group any time soon. When it comes to rapid charging they currently prefer the CHAdeMO connector!