No sooner had we completed our extended test drive of the new 40 kWh Nissan LEAF than the BBC published an article by Brian Milligan stating that:
Owners of Nissan's new electric Leaf say they were given misleading information about the car before buying it.

They say charging the Leaf can take three times longer than claimed on Nissan's website.

Others are unhappy that the range on a single charge is not as good as the 235 miles (378km) they were promised.

Nissan admitted that charging times can vary, but denied there was a problem or that any customers were misled.

The Advertising Standards Authority is now considering whether to launch an investigation into the issue.
We were already aware of "charging can take three times longer" issue, which was originally reported by Jonathan Porterfield of Eco Cars in Orkney:
For our test we weren't intending to drive from Land's End to John o'Groats, or even Leicestershire to Aberdeen. However we were planning a trip from Bodmin to Cardiff via Trowbridge, then back via the M4/M5/A30.
Here is what we discovered. After heading up the A30 and then the M5 at a proPILOT controlled 70 mph our first stop to "rapid charge" was at Taunton Deane Services where this transpired: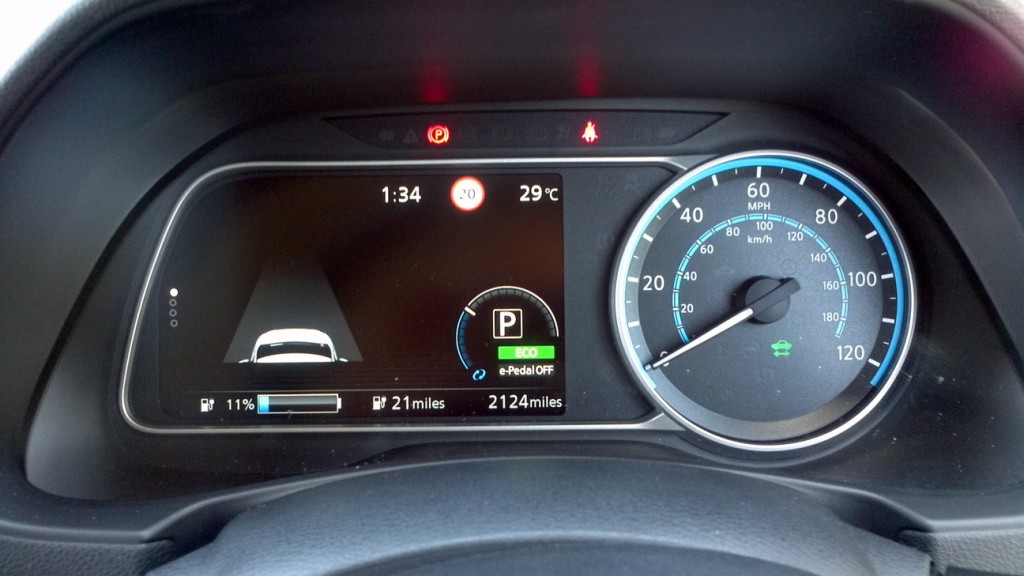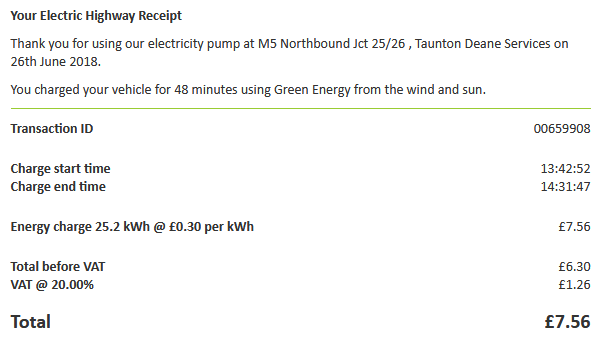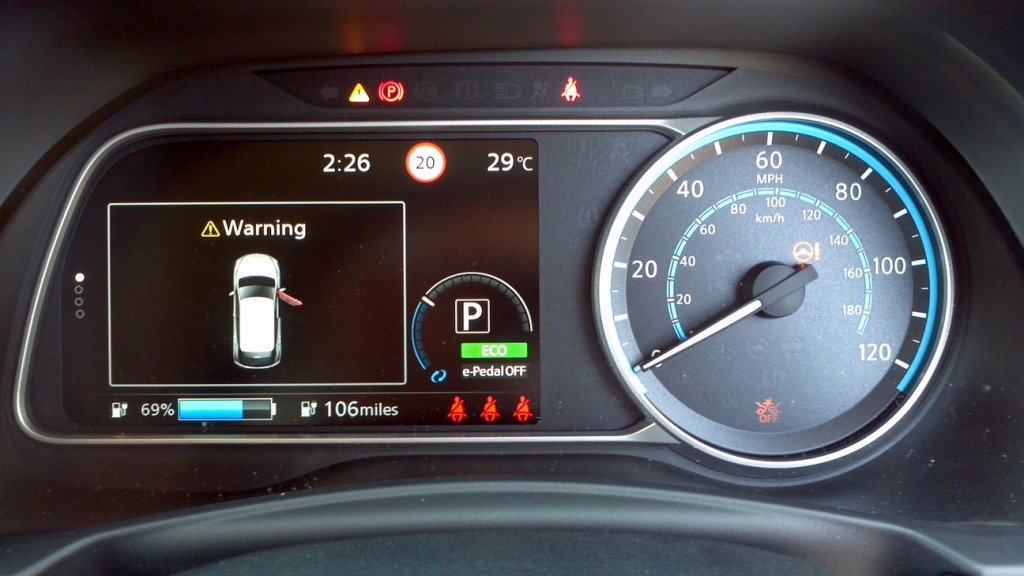 By my calculations that's an average of ~31.5 kW
After driving to Trowbridge via the A303, and hence a fair bit more at speeds of 60 and 70 mph, we spent an hour or so charging at a stately 6.6 kW. Then we headed north to Leigh Delamare services, where this transpired.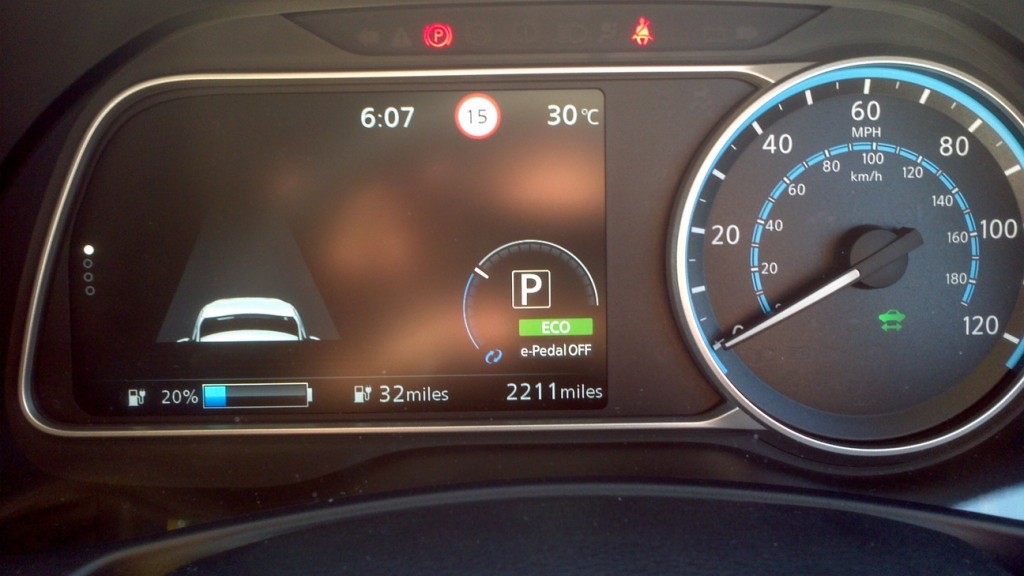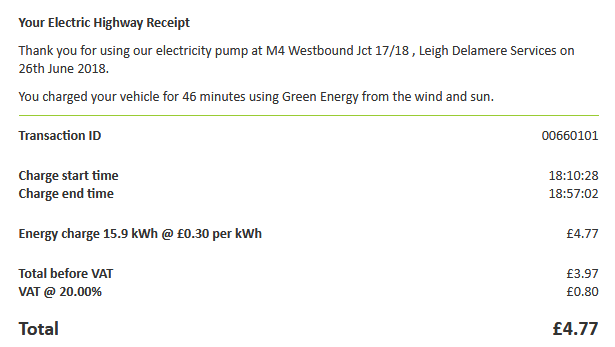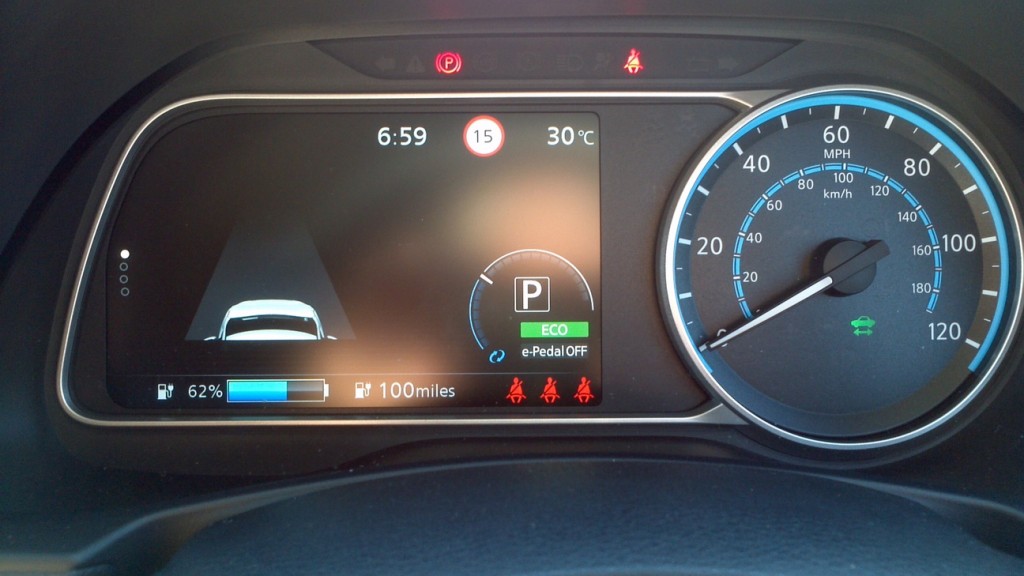 By my calculations that's a lot less than 31.5 kW. An average of ~21 kW in actual fact. It certainly looks as though there is some truth to those RapidGate rumours.
"Several of the Twitterati debating the issue have been suggesting that the 40 kWh LEAF 2.0 should have employed the same sort of "active battery temperature management" employed in the e-NV200 van. Let's take a look at what Nissan themselves have to say about that:
The Nissan e-NV200's motor is powered by a Nissan-developed 48-module compact lithium-ion battery, just like LEAF, but there are significant differences between the two packs.

Like LEAF, the cells are manufactured at Nissan's new battery plant in Sunderland close to the NMUK facility, but these are then shipped to Barcelona where they are assembled into a pack specially configured for e-NV200 to avoid encroaching into the cargo area.

The battery pack is shorter and narrower than that in LEAF but, for the most part, deeper. Weighing 267.5 kg, it is also 7.5 kg lighter.

It is mounted under the floor of the vehicle within the wheelbase to keep the centre of gravity as low as possible and is contained within in a sturdy metal casing to provide extra protection in the event of a side impact.

As in the LEAF, the battery pack comprises 48 modules with a nominal capacity of 24 kWh, but it incorporates a bespoke cooling pack that operates automatically during quick charging.

Due to more compact packaging and because e-NV200's duty cycle is likely to be quite different to LEAF – it is anticipated that the vehicle will be operated intensively during the working day and there will be greater use of Quick Chargers to minimise down time – cooled air from the vehicle's heating and ventilation system is channelled over the battery cells to ensure optimum charging conditions at all times.

Conversely, in cold weather, the vehicle's HVAC system wafts warm air over the battery, again to ensure it reaches its optimum operating temperature as quickly as possible.
It does rather sound as though Nissan didn't anticipate that quite so many people would want to operate the new LEAF "intensively during the working day", and through the night too is some cases. However to be frank it beats me why all those people want to work their new LEAF that hard. For Jonathan driving LEAF's a long way in a hurry is part of his business. For everybody else though, this seems to sum things up nicely:
Quite so Tommy!

However in my country @NissanEV_UK dealers will lend a #LEAF owner a diesel or petrol car should they want to go on a long journey:https://t.co/n3VP0xR6ov

Subject to the small print of course! "Up to 14 days per year" #RapidGate

— V2G Limited (@V2gUK) July 1, 2018
Finally, for the moment at least, here is an excellent video from Dr. Euan McTurk on the complexities of electric vehicle battery chemistry:
Note that around the 22 minute mark Euan mentions that there are lithium rich brines here in Cornwall!
To be continued……