The United Kingdom's Meteorological Office has officially named the first severe storm of the winter of 2021/22:
As you can see from the forecast above, very strong winds are forecast to hit the north east coast of Scotland later today, which will inevitably lead to a large number of power cuts.
The UK Met Office has now also issued a red weather warning for Storm Arwen:
High winds speeds in Scotland have been expected, but the coast of South Devon has also been subject to gusts over 60 mph:
Here's the latest power cut map for the north of Scotland from Scottish and Southern Electricity, showing a total of 201 "unplanned outages":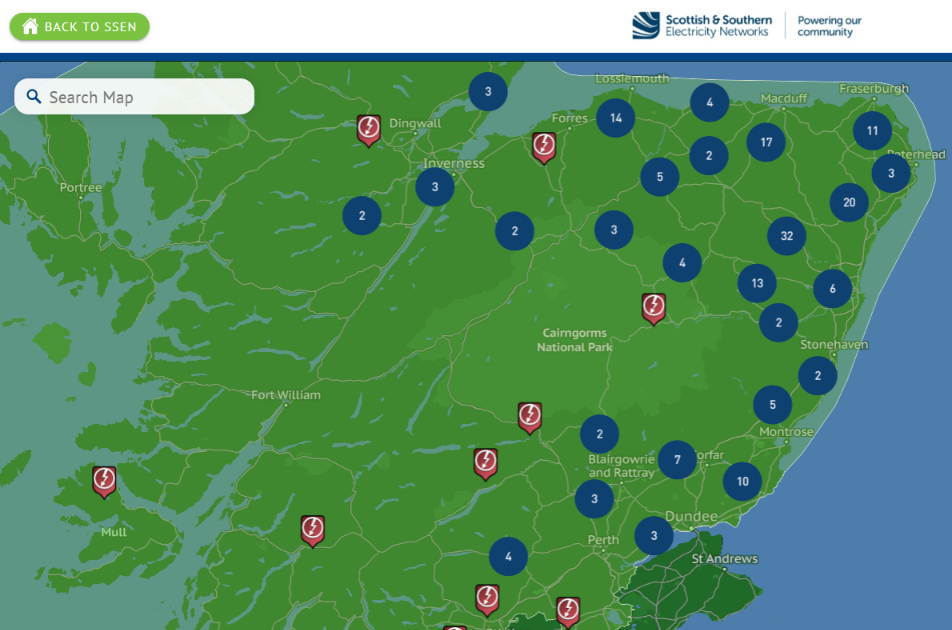 and here is Scottish Power's map for further south: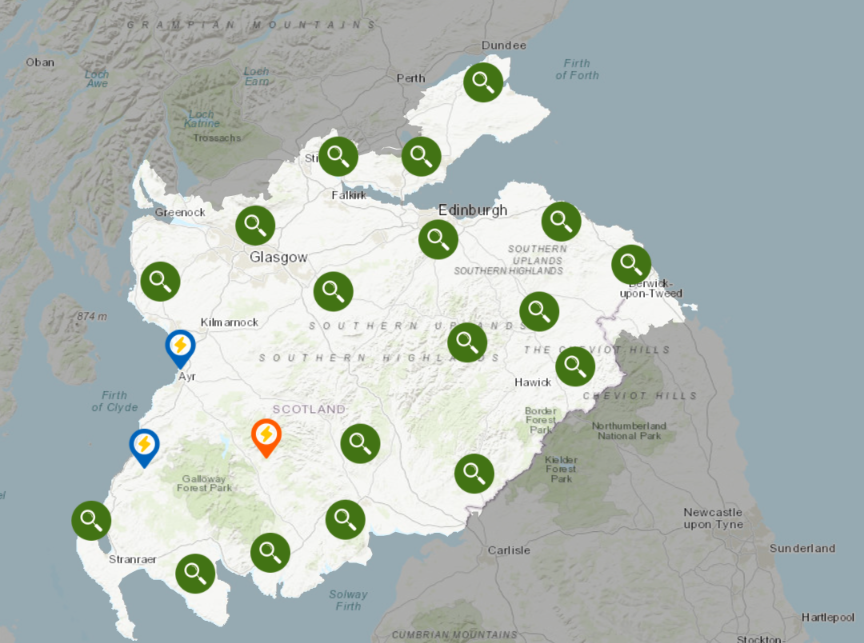 Not content with blacking out the east coast of Scotland, Storm Arwen moved on into North East England: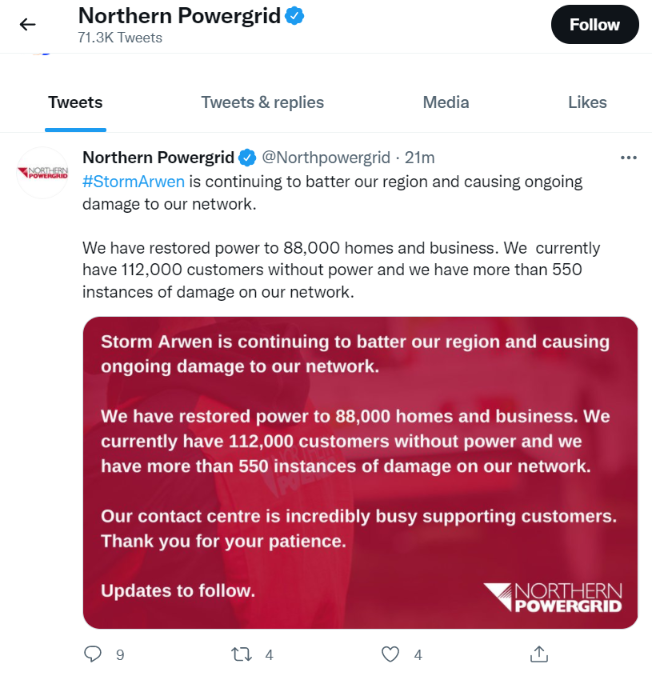 Meanwhile back up in Scotland SSEN's map now shows 312 unplanned outages: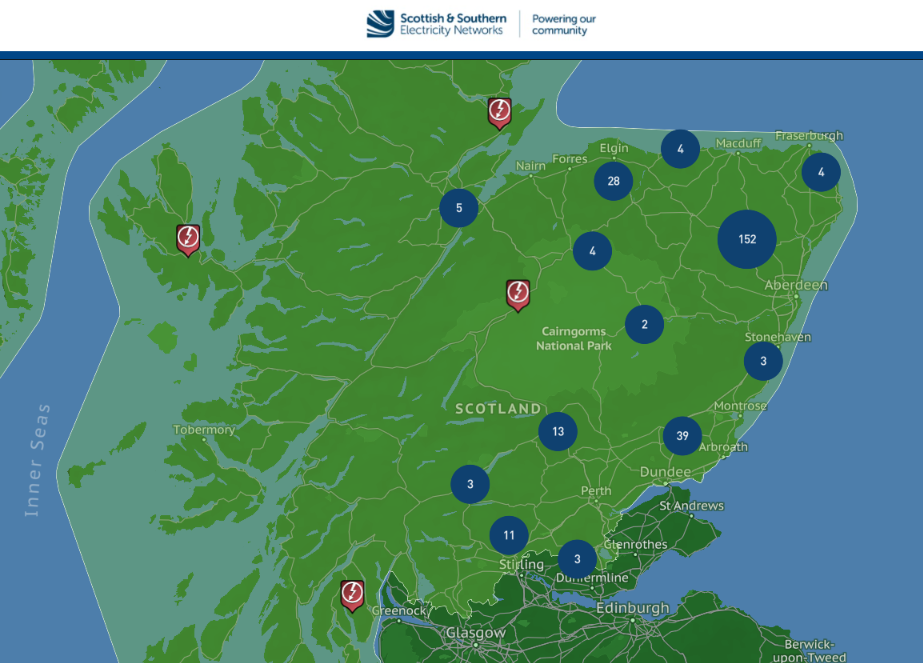 Overnight wind gusts in Northumberland reached 98 mph, and even South Devon reached 92 mph:
Here is Western Power Distribution's current power cut information for down here in the West Country: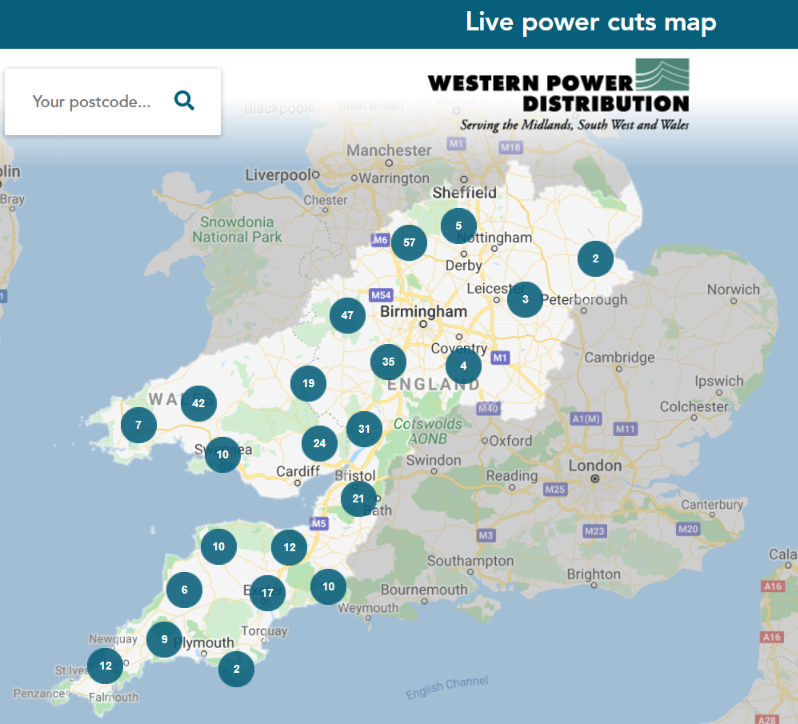 There is even a power cut affecting our local substation, although our premises are not affected at the moment: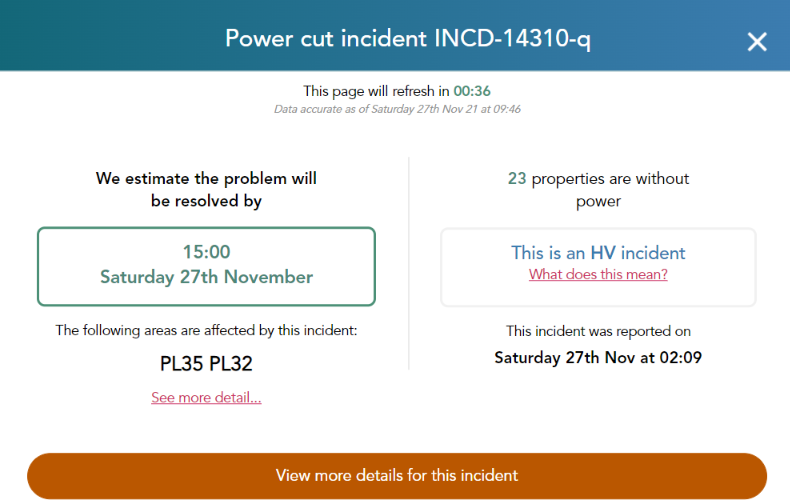 According to Western Power Distribution's latest storm update:
Currently, a total of 60,000 properties are without power, but we have already been able to successfully and safely restore 300,000 homes and businesses.

Graham Halladay, Operations Director, said "North westerly wind speeds of up to 65mph and a combination of rain and snow have made conditions difficult and has led to power cuts across our region, but we can assure you that we are working very hard to restore power supplies quickly and safely. I'd like to thank customers for their patience and understanding as we work to support them at this challenging time. I'd also like to thank our staff who have already restored a huge number of supplies and been supporting our customers and vulnerable customers.
According to Scottish and Southern Electricity Networks' latest Storm Arwen Red Alert http://news.ssen.co.uk/news/all-articles/2021/november/storm-arwen-red-alert/
Scottish and Southern Electricity Networks (SSEN) remains at red alert status for its north of Scotland area following the impact of Storm Arwen, which brought widespread disruption to much of the country.

Sustained wind speeds of over 70mph were recorded across the north of Scotland from early afternoon yesterday, with gusts in excess of 90mph observed alongside significant rainfall, with wind speeds only starting to subside from the early hours of this morning. The impact of Storm Arwen has resulted in significant damage to SSEN's electricity network due to fallen trees, branches, and other wind-blown debris striking network infrastructure.

As of 09:30 this morning, SSEN has experienced over 300 high voltage faults and its operational teams have successfully restored power to over 40,000 customers in extremely challenging conditions. Around 75,000 customers current remain off supply, with the main areas affected being Aberdeenshire, Angus, Perthshire and the Moray Coast.

SSEN's teams have been out since first light this morning to fully assess the extent of damage to its network and progress the restoration of customer supplies, with helicopter patrols to monitor the network for damage.

Multiple incidents of damage to network infrastructure are expected in the areas worst affected by yesterday's storm, which will prolong restoration times for affected customers. Access to faults continues to prove very difficult due to fallen trees, closed roads and the aftermath of yesterday's challenging weather conditions.

Welfare facilities are being deployed to key areas affected to offer customers hot food and drinks whilst they remain off supply.
Aberfeldy Village Hall
Carnoustie Leisure Centre
Cullen, Beach
Kintore, In the Square
Mintlaw, MACBI Community Hub
Tarland, In the Square
Electricity North West don't appear to have an outage map available on their web site, but their 7:30 AM Storm Arwen update had this to say:

Highs winds hit the region overnight which caused damage to the overhead electricity network, as well as falling trees blocking roads causing delays to engineers reaching equipment to make repairs.

The weather caused 69,000 properties to lose power overnight, with engineers having restored 37,600 by 7:30am Saturday morning. As repairs are made further damage and power cuts in other areas are expected due to the continuing high winds.

Wind speeds topped 60mph overnight made conditions unsafe for engineers to climb electricity poles to repair damage in many areas.
As well as continually monitoring the weather, Electricity North West was well prepared with more than 70 extra engineers on standby overnight ready to respond.
Stop Press! We've just had a power cut of our own. It lasted perhaps 10 minutes, which it seems was how long it took WPD engineers, presumably using automation technology, to isolate the affected section. 18 other properties will have a longer wait though: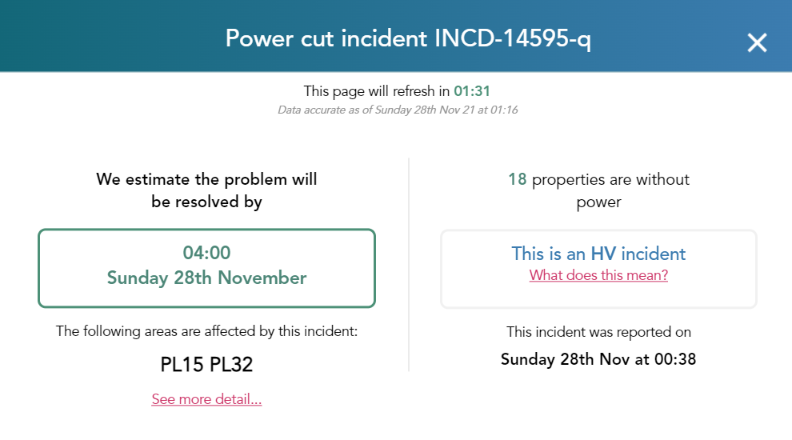 It seems as though our little local power cut will take longer to repair than originally anticipated: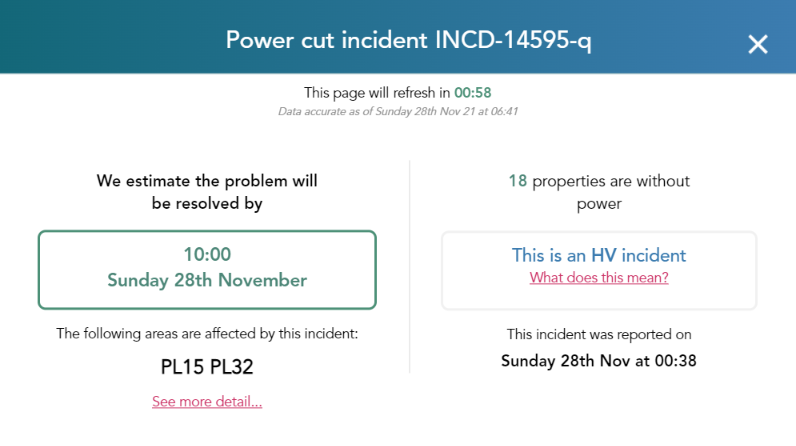 I might try and cycle over there later to see what the problem is. Meanwhile here's the current WPD power cut map: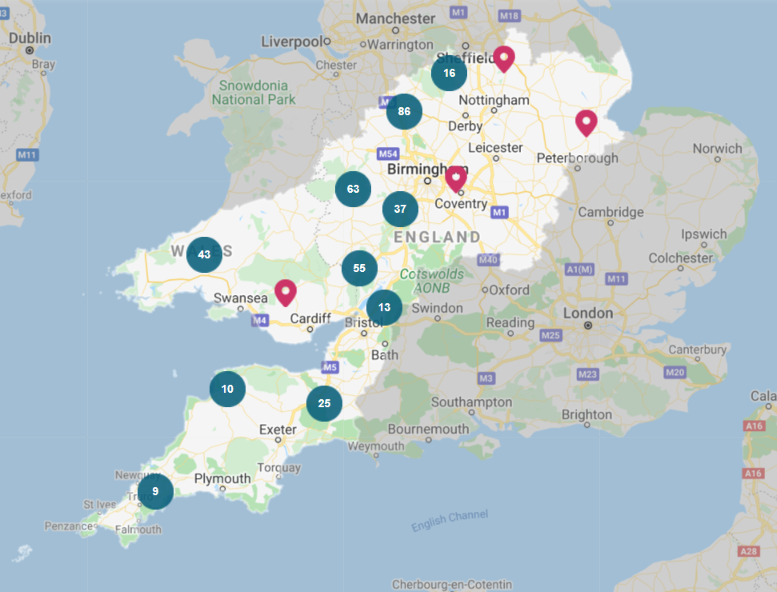 Zoomed in on Cornwall: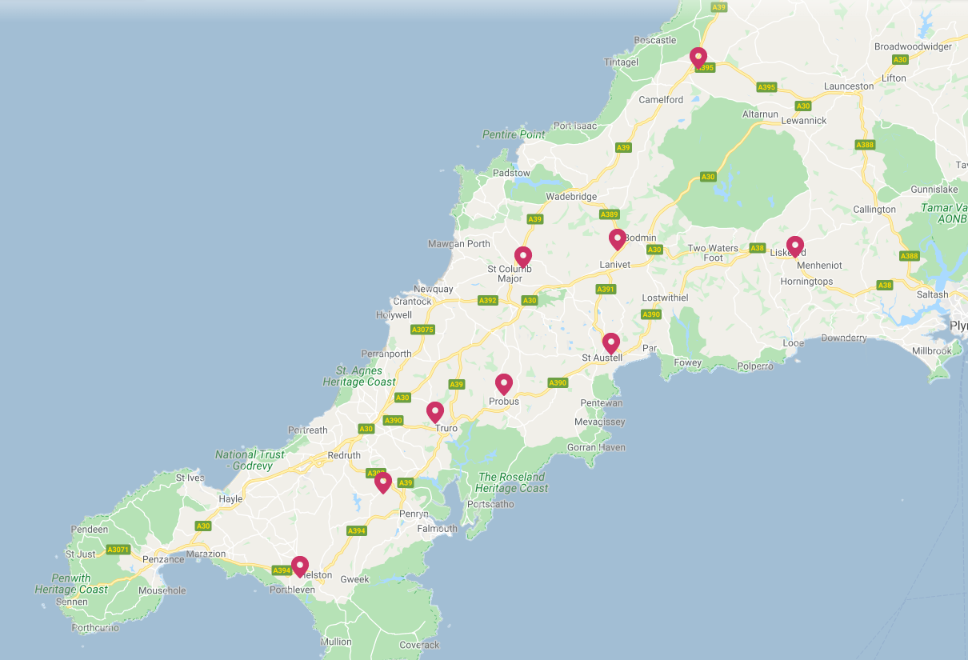 Plus the regional totals of current outages:

Here's a roundup of this morning's post Storm Arwen power cut maps: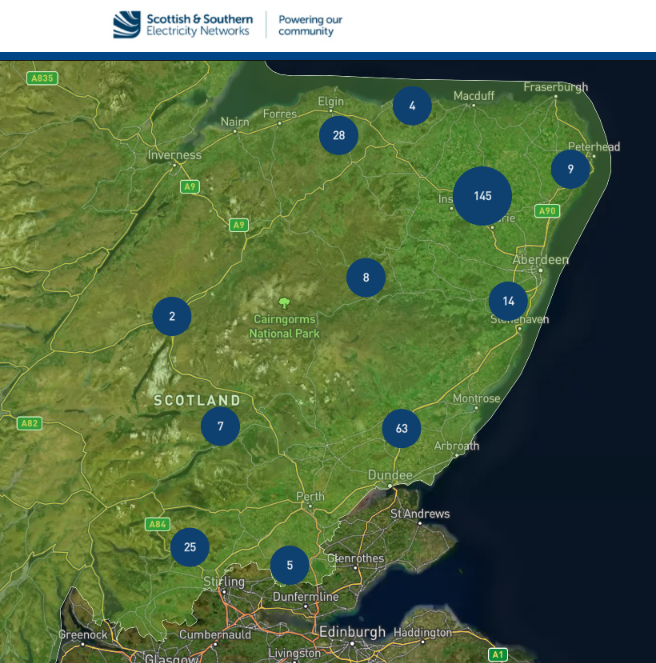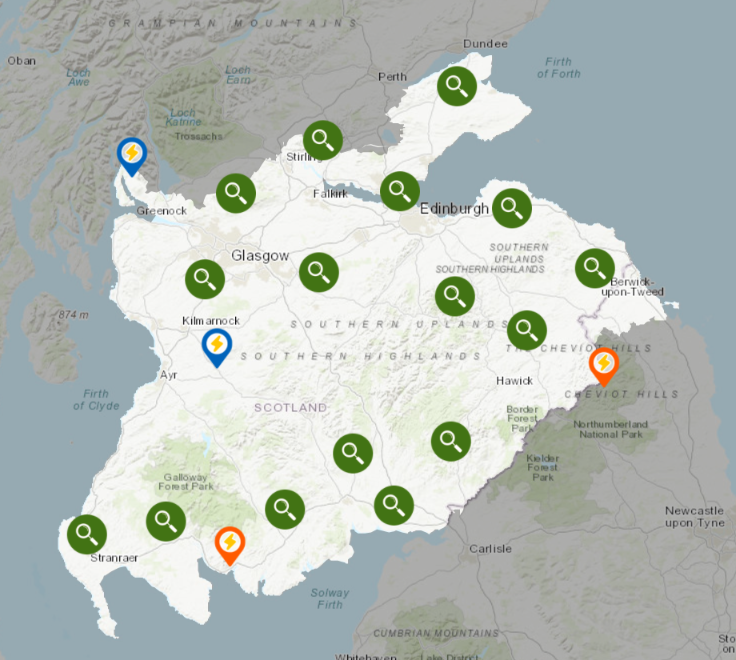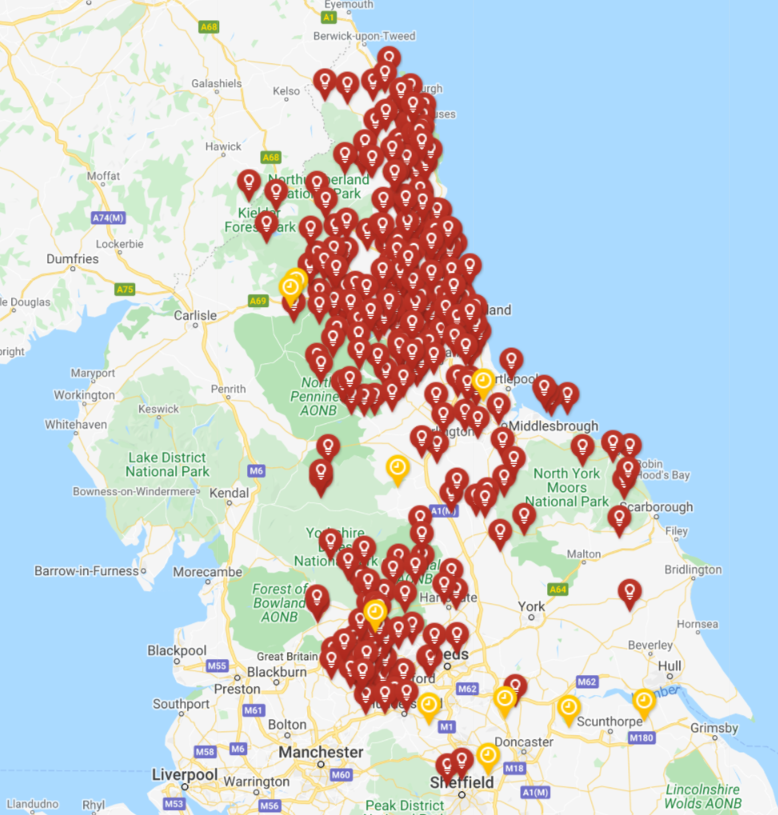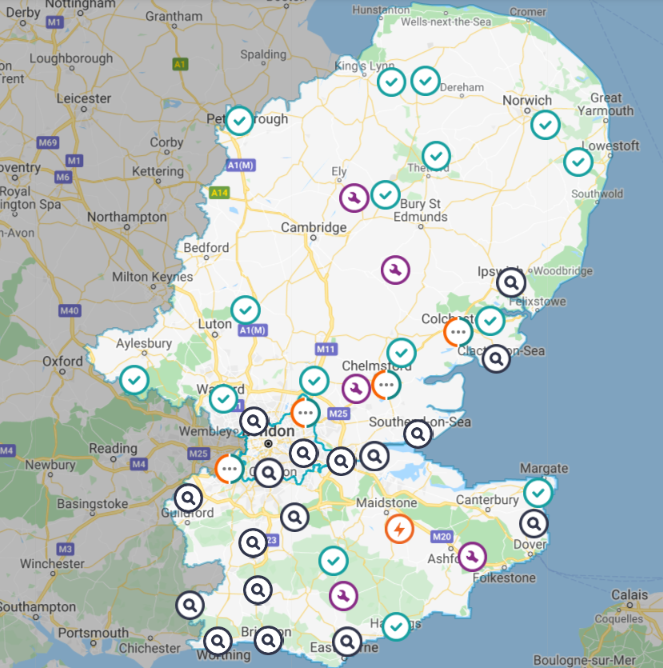 Further south and west the recovery from Storm Arwen seems largely complete, but unfortunately that doesn't apply to the Midlands just yet. Here's the current power cut maps from WPD: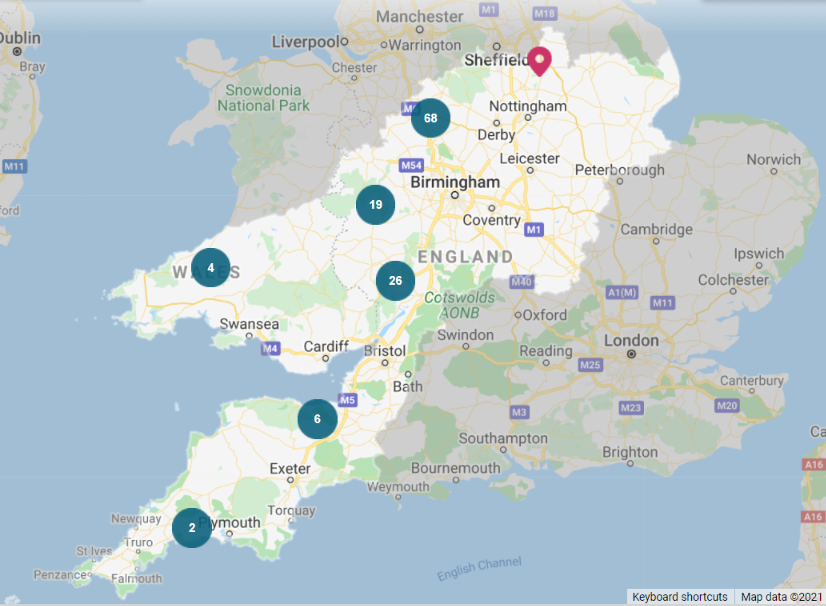 and the southern section of SSEN: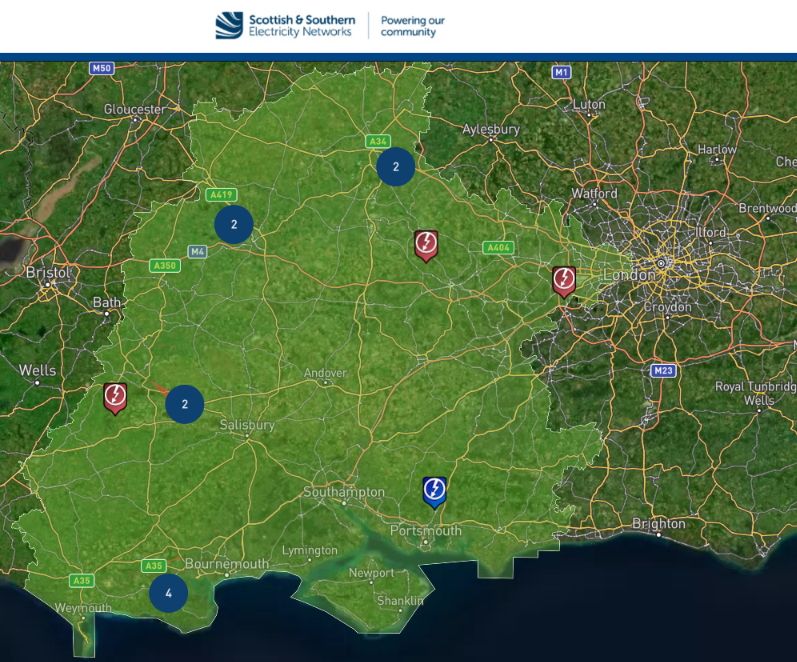 Here's a roundup of Tuesday morning's post Storm Arwen power cut maps: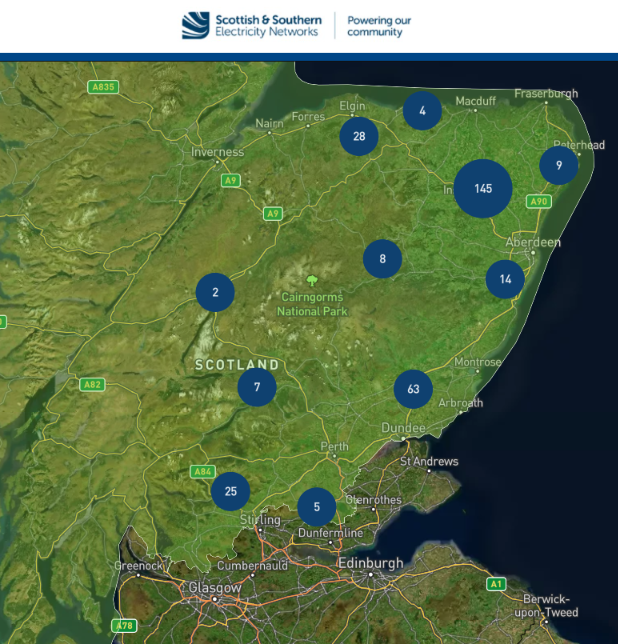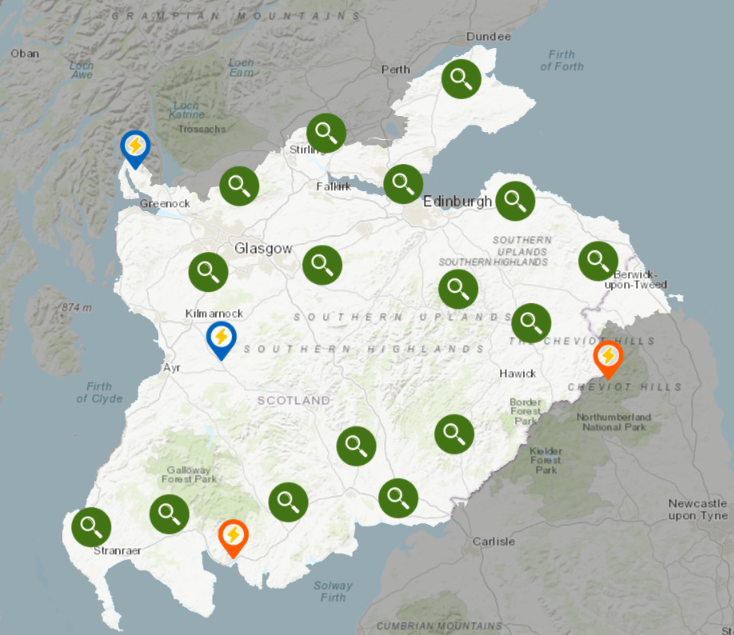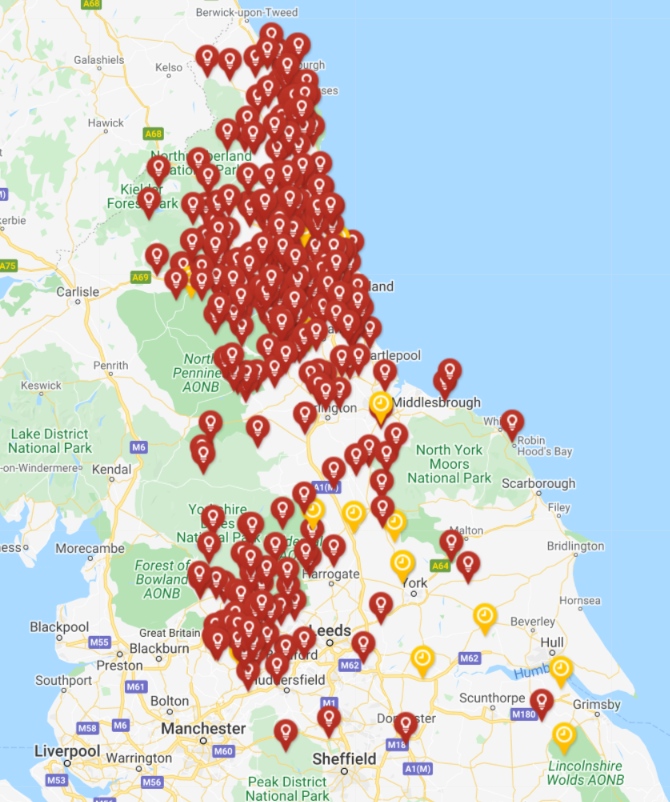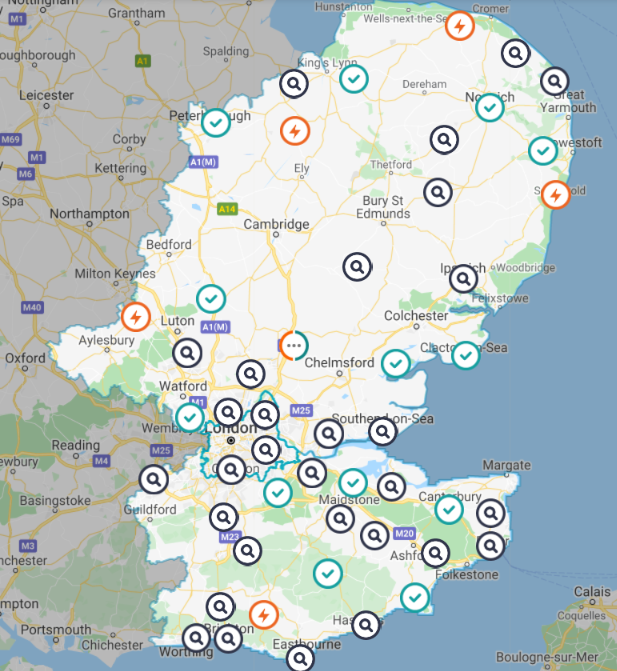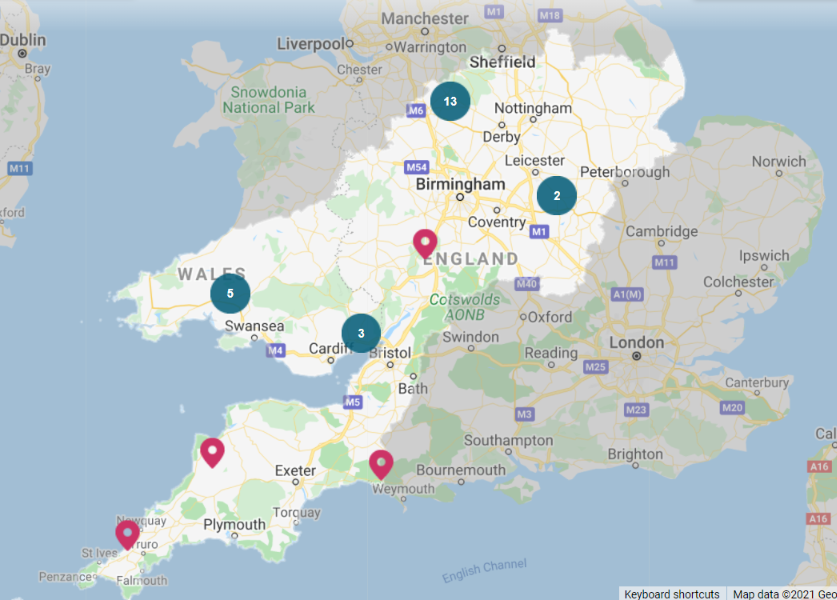 Evidently there is still a long way to go before every property that suffered an outage during the passage of Storm Arwen has power safely restored.
Here's a roundup of Wednesday morning's post Storm Arwen power cut maps. WPD and the southern area of SSEN are now back to pre storm levels of power outages: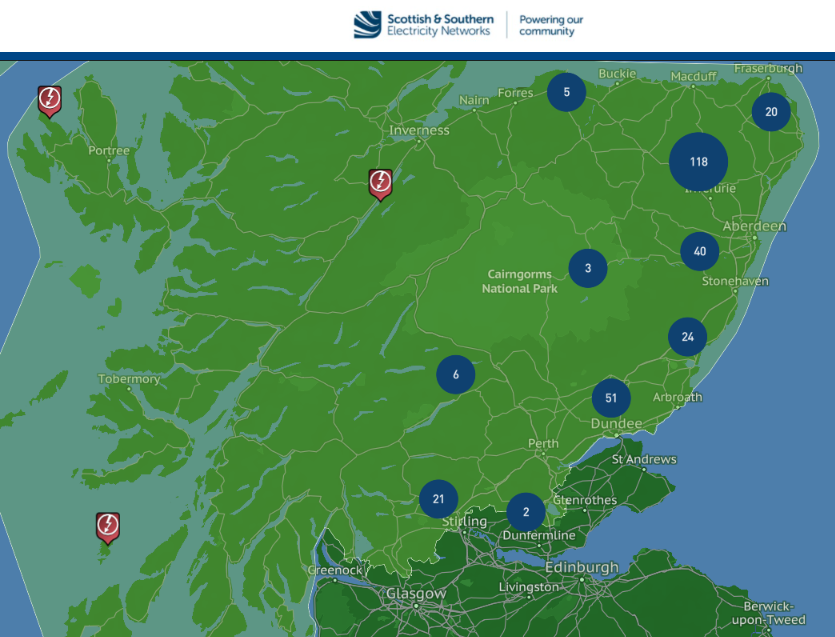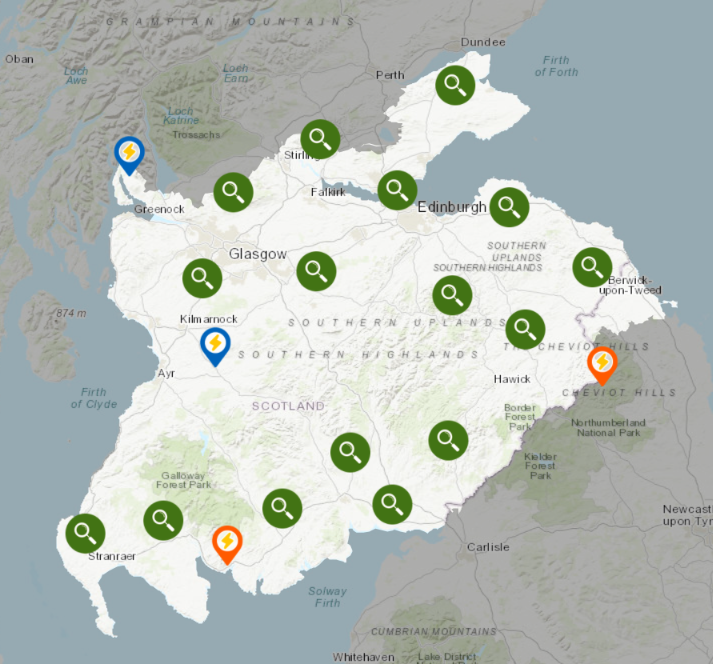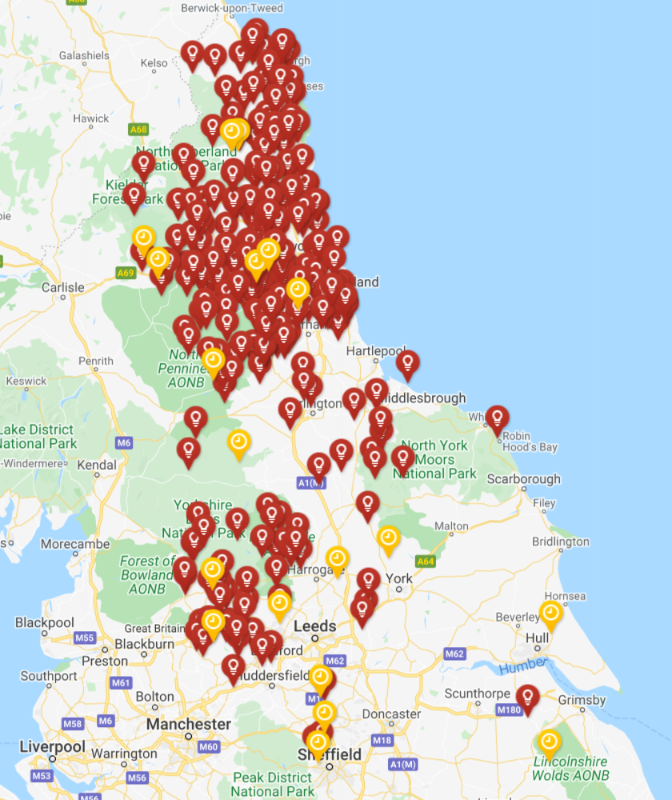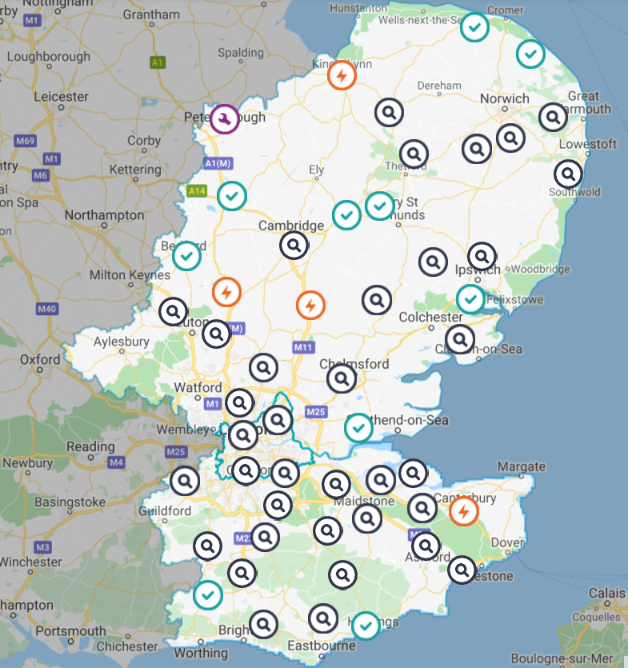 Here's a roundup of Thursday morning's post Storm Arwen power cut maps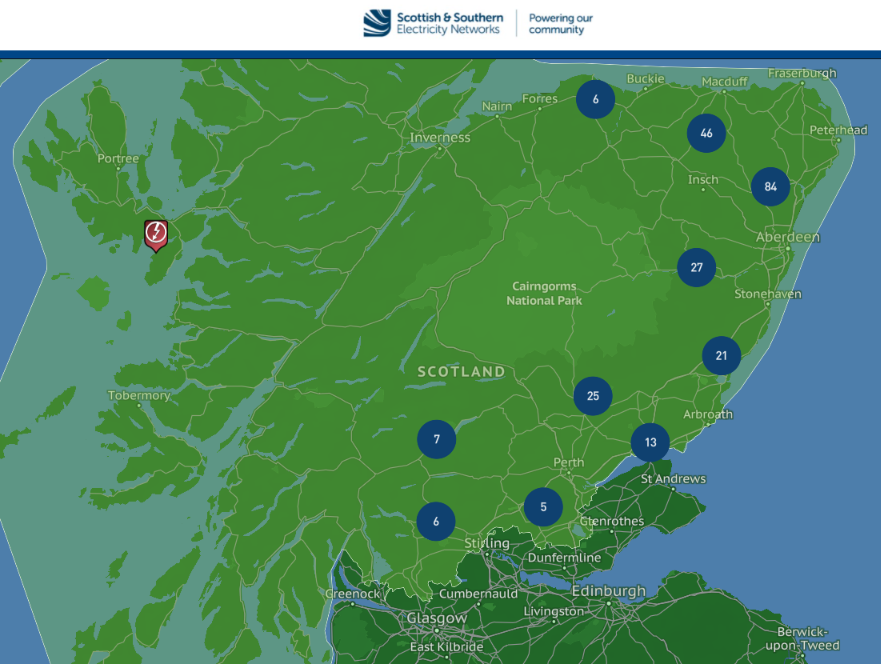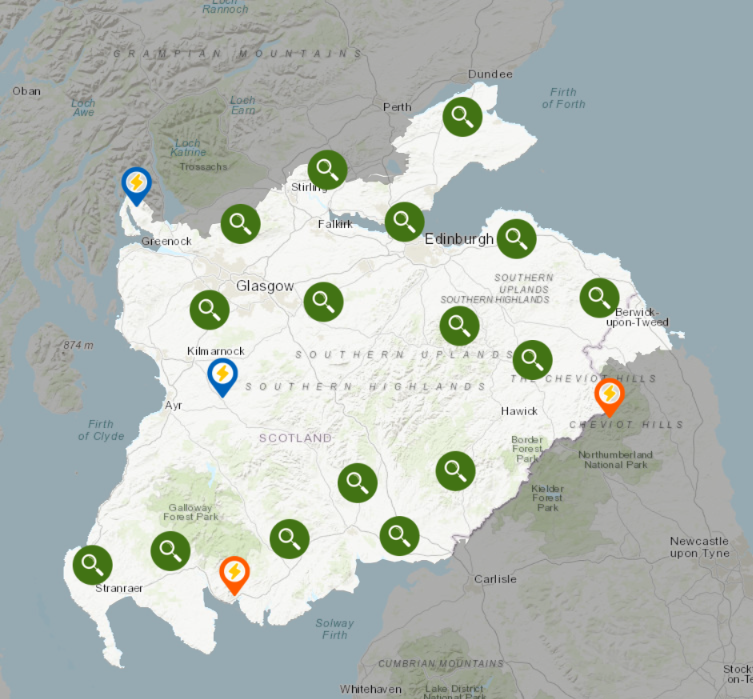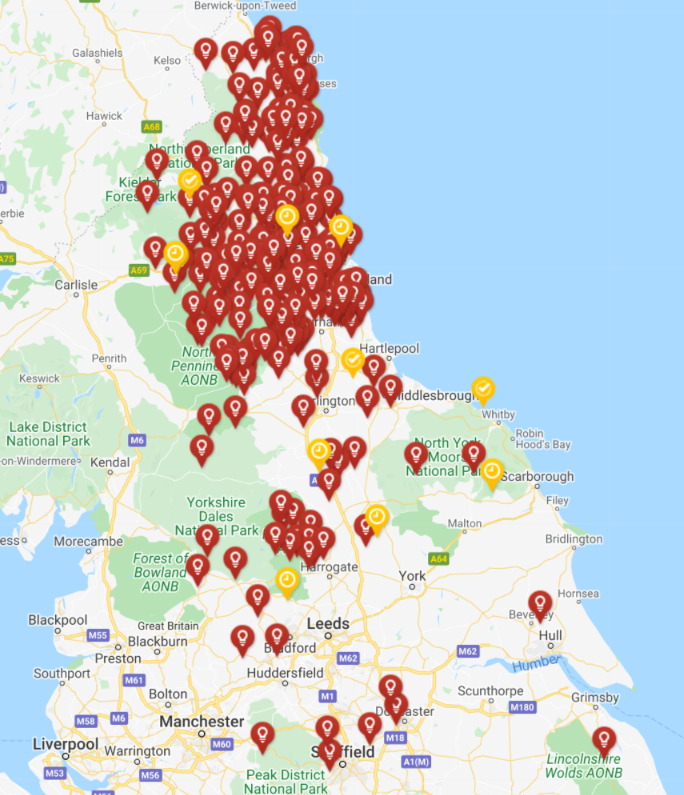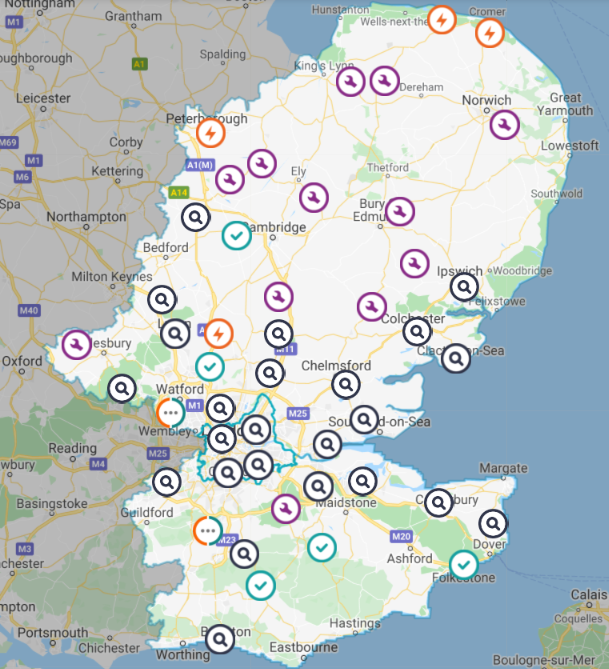 It's been a busy day today, so somewhat belatedly here is Friday's roundup of post Storm Arwen power cut maps: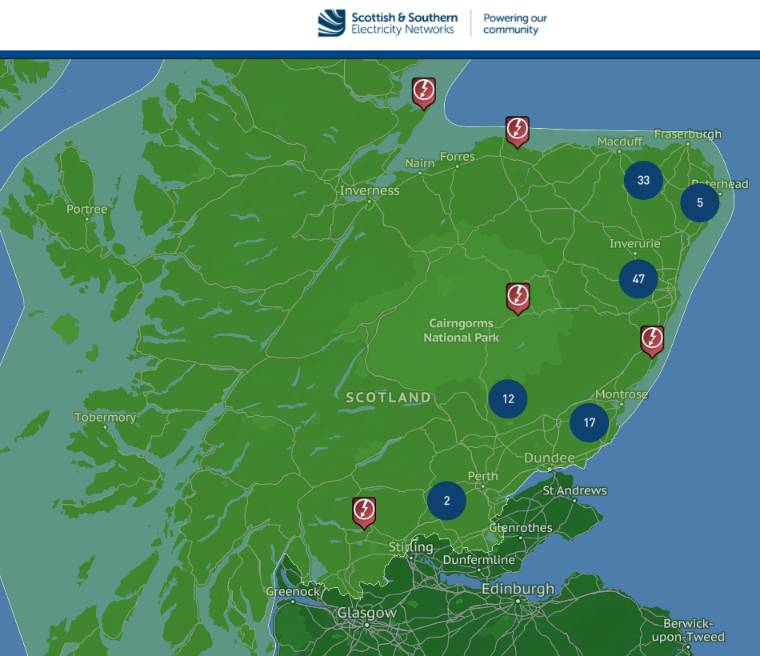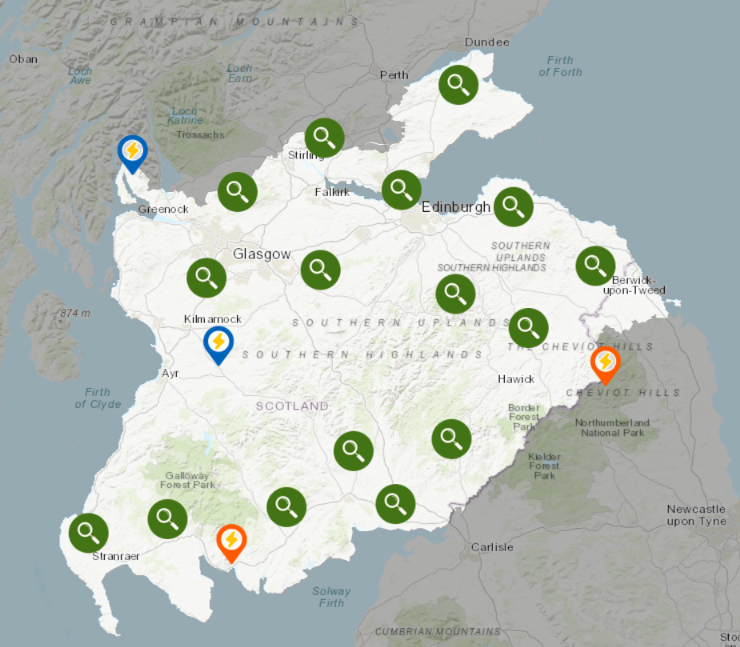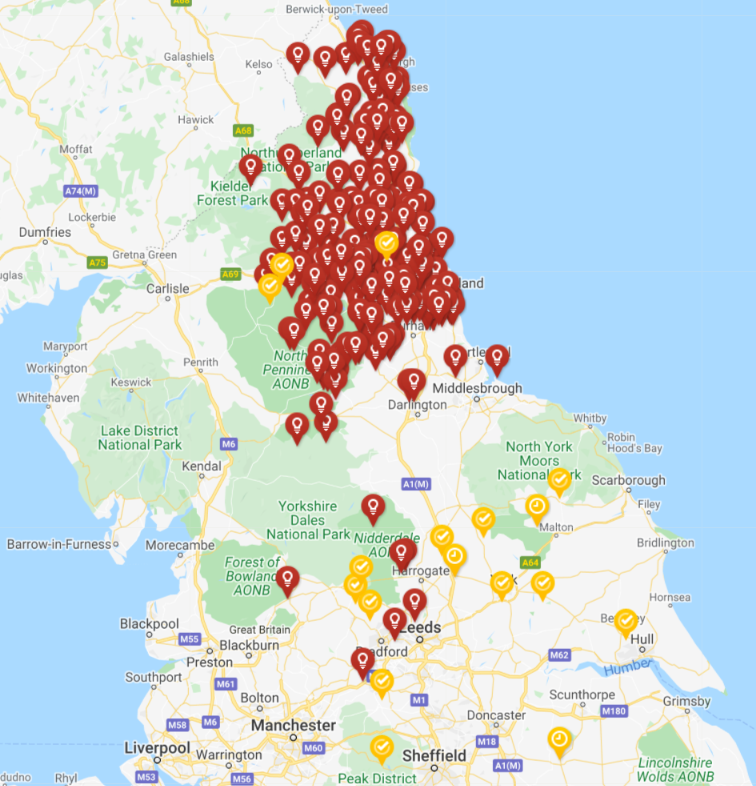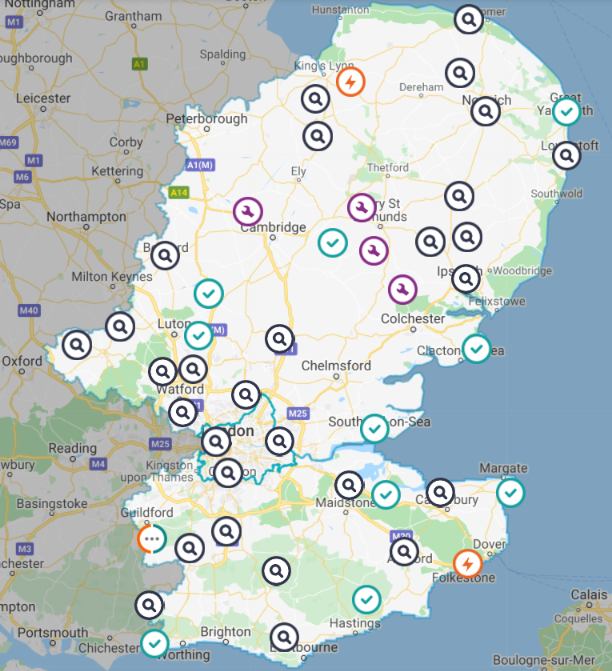 Here is Saturday lunchtime's roundup of post Storm Arwen power cut maps: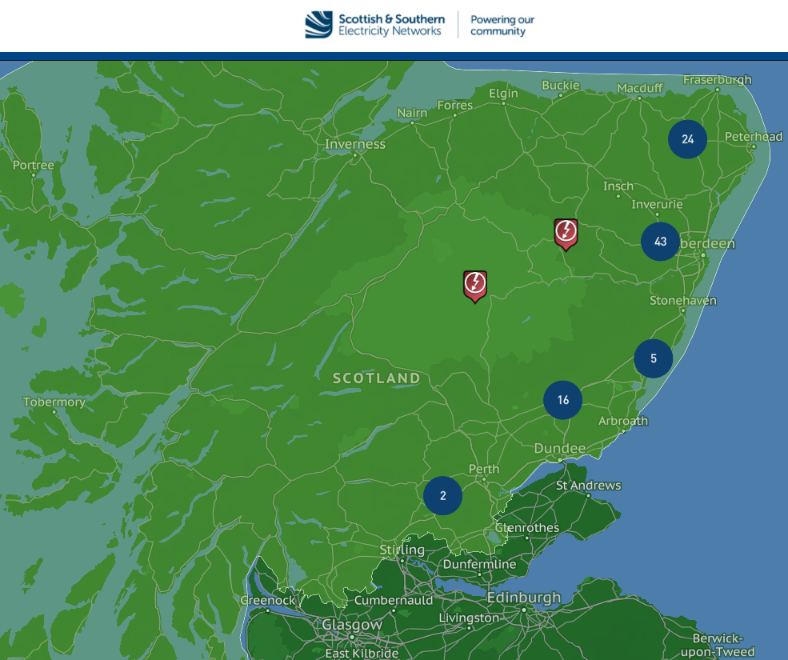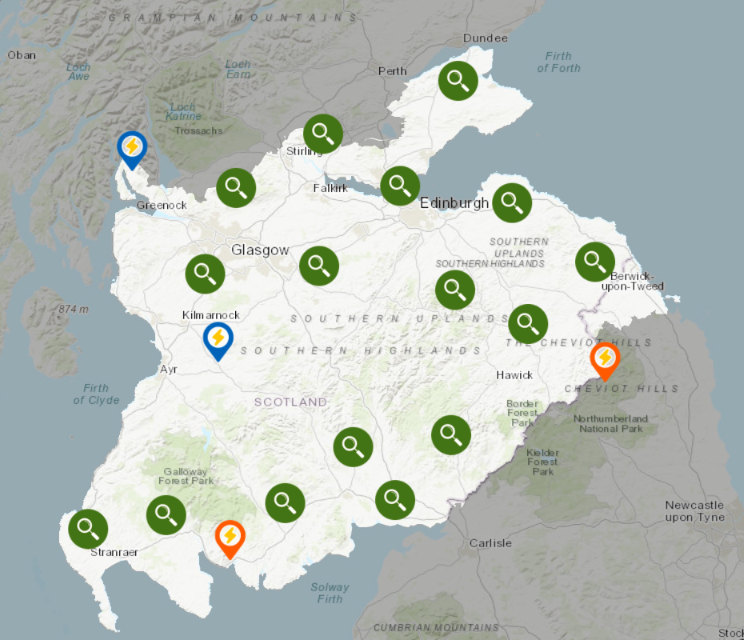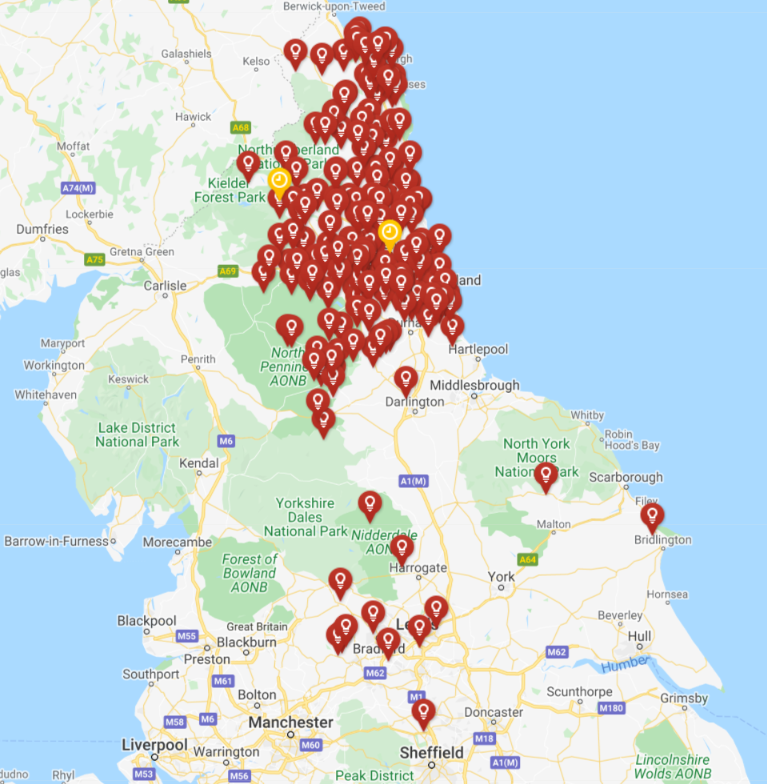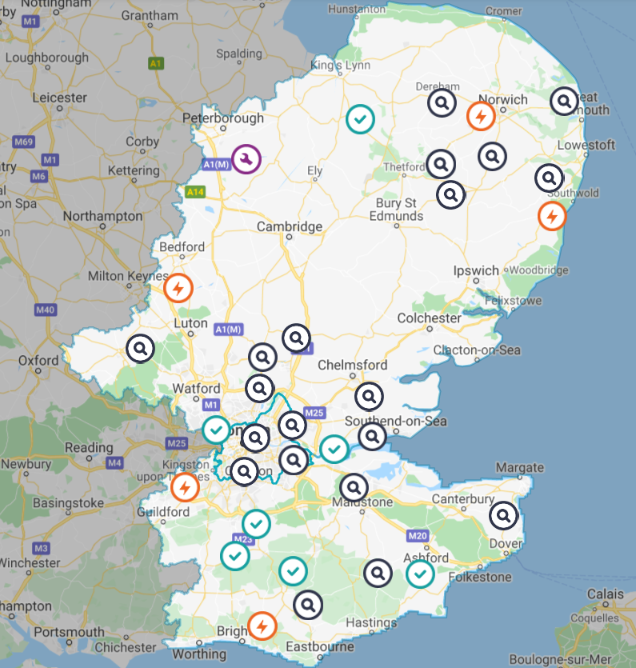 As if all that wasn't enough to deal with one week after Storm Arwen, more strong winds are currently forecast across the west of the United Kingdom during next week: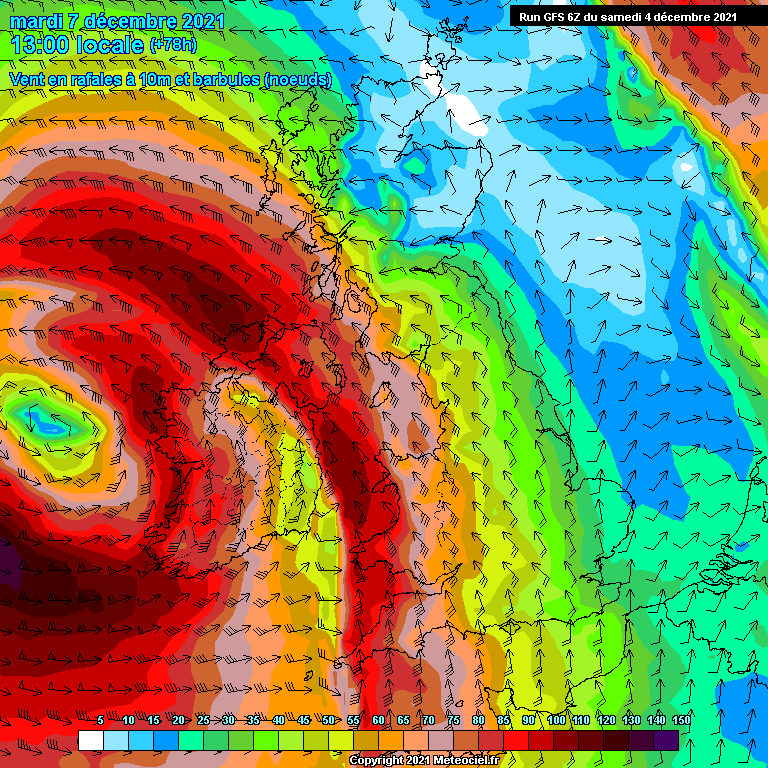 Yesterday Ofgem announced that:

It is launching a review into the impact of Storm Arwen. This will focus on the role of the network companies in maintaining the resilience of the system and their emergency response, including their communications with customers.

Recognising that network companies across Britain have faced challenging conditions to restore power and have done so to almost a million people, 10,500 people are still without power in some parts of Scotland and the North of England. As part of this review, Ofgem will establish the facts and, if necessary, will pursue further enforcement action. The full terms of reference will be available Monday 6 December.
Ofgem has engineers on site to meet with the network companies and talk to local customers. Although most are back on power, Ofgem will be looking carefully at the response to the storm to see if there are any lessons to be learnt by network companies.

The limit on the amount of compensation available to those affected by Storm Arwen has also been removed which means that the customers most affected could receive up to £140 a day for each day they're off power until power is restored.

The network companies are working with British Red Cross and local resilience forums to provide extra help and support. Welfare centres have been set up in some of the worst hit areas, providing hot food and respite. Tens of thousands of hot meals have been distributed across the impacted areas and dedicated teams are contacting vulnerable customers to offer support.

Jonathan Brearley, Ofgem's Chief Executive said:
"We understand this is a really worrying time for people who are without heat and power as the severity of Storm Arwen has hit homes and businesses in the North of England and Scotland. The effects of Storm Arwen are still being felt with 10,500 homes still without power…
Here is Sunday lunchtime's roundup of post Storm Arwen power cut maps. UKPN have one underground fault remaining that was first logged in November. Meanwhile further north four DNOs still have unrepaired faults dating back to the passage of Storm Arwen: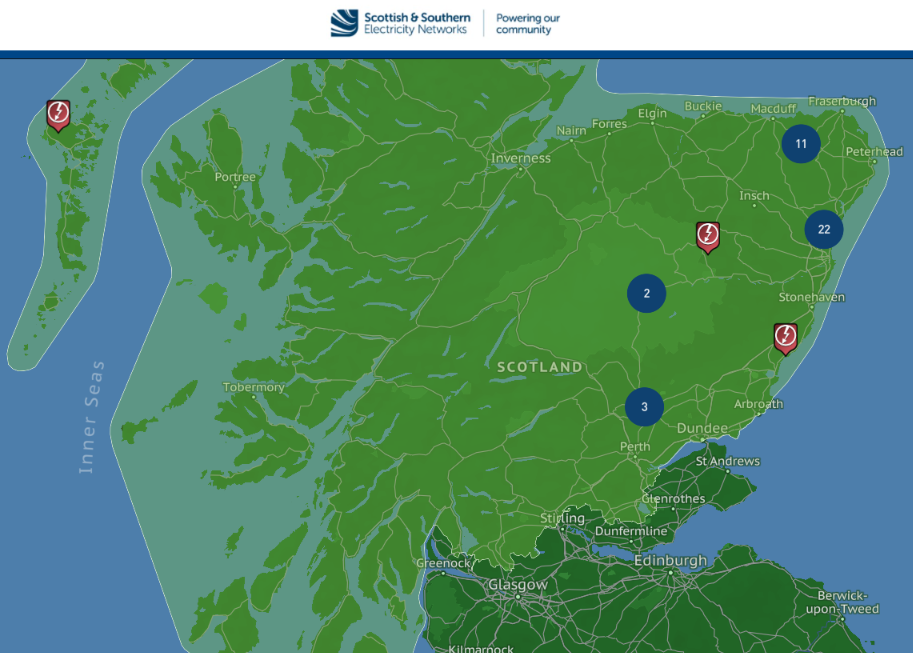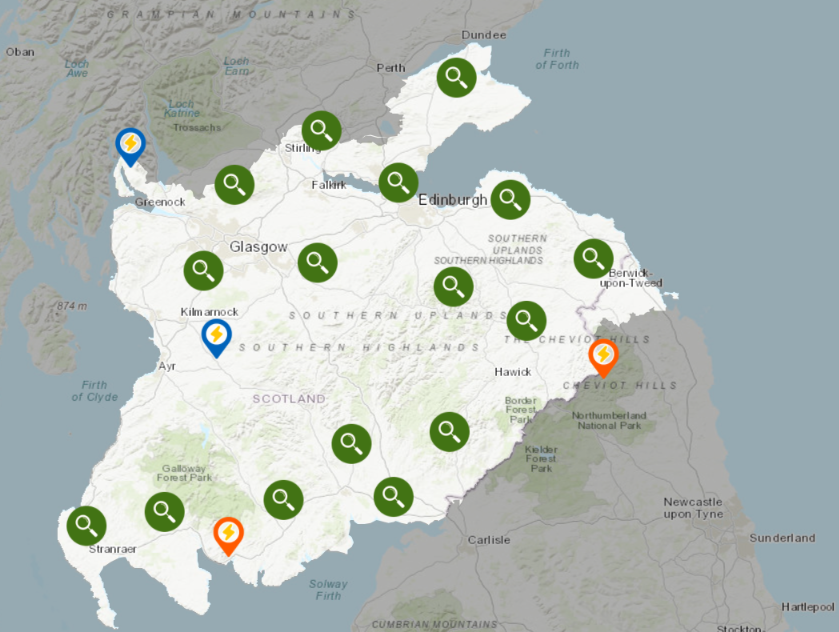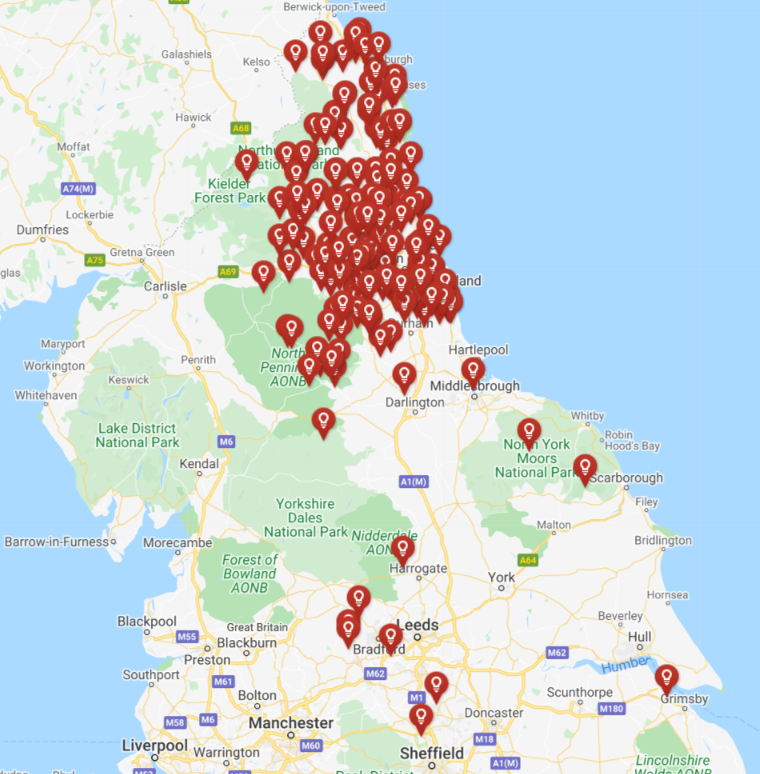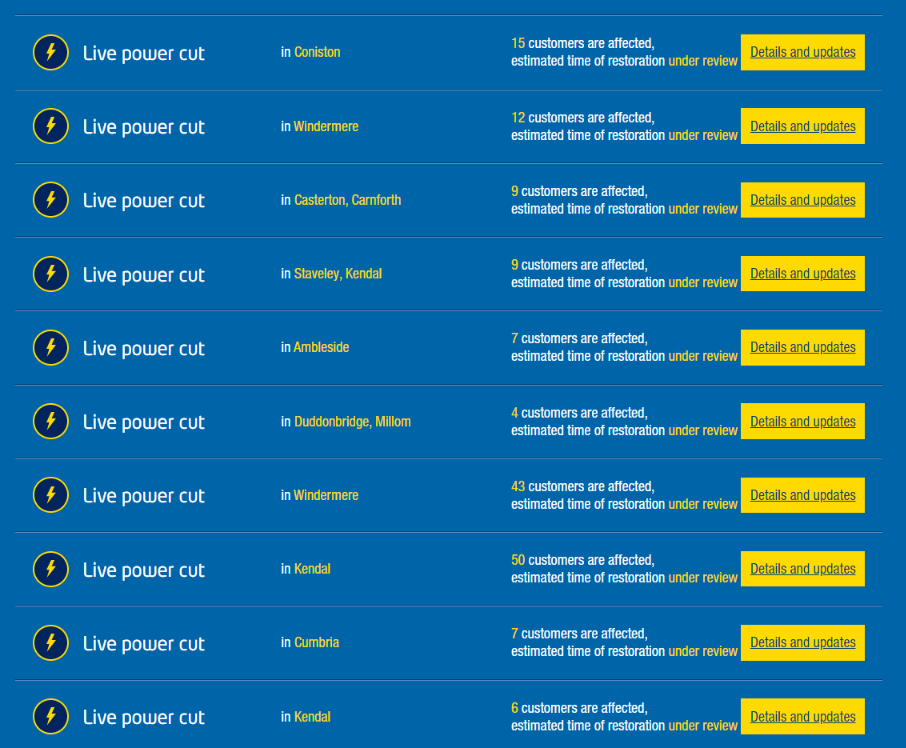 Meanwhile as predicted above Storm Barra has been officially named by
Met Éireann. Here is the latest high wind warning from the Met Office: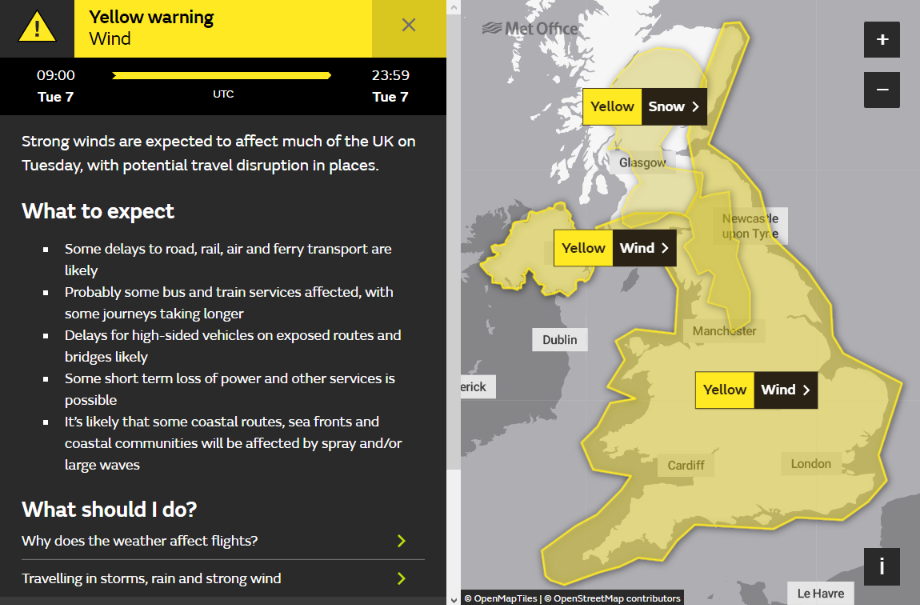 [Edit – December 6th]
Here Monday's roundup of post Storm Arwen power cut maps. All UK distribution network operators have fixed (almost) all of the power cuts caused by the passage of Storm Arwen 10 days ago, apart from Northern Powergrid: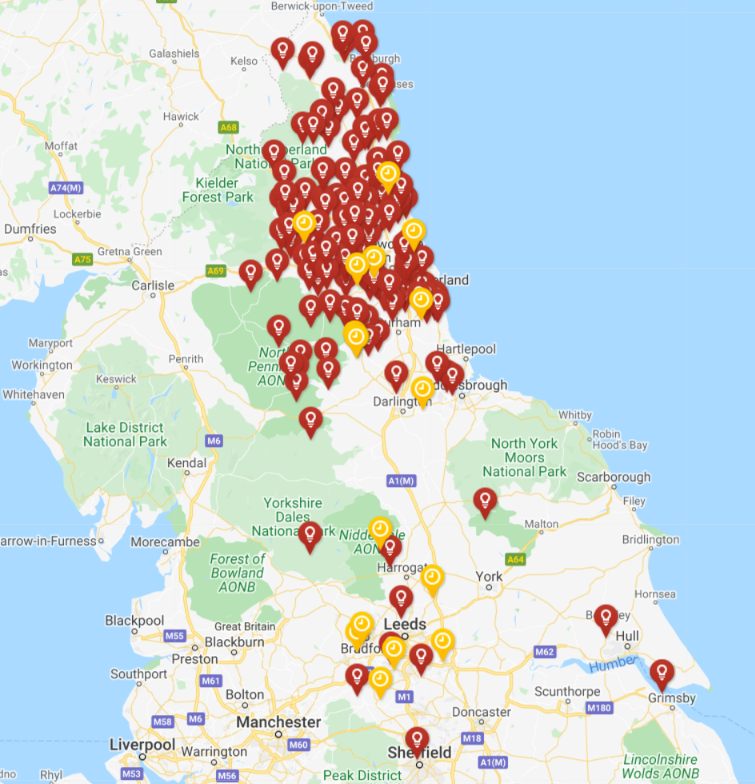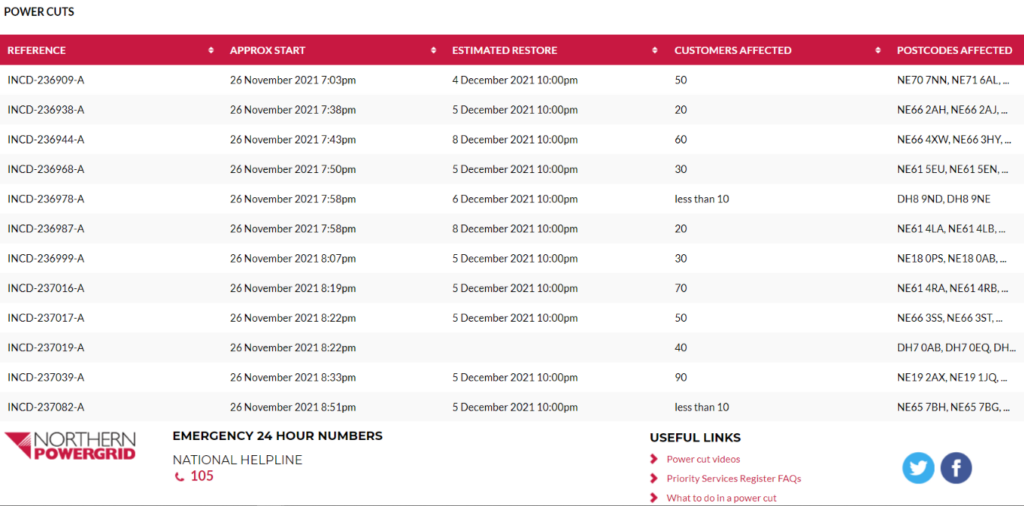 Meanwhile the UK Met Office have extended their high wind warning from Storm Barra into Wednesday: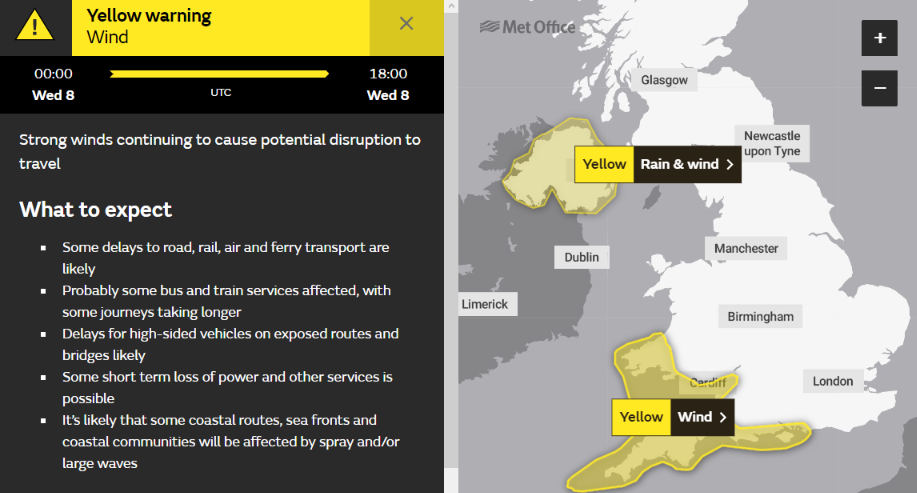 After all that mayhem, do you suppose that our recent suggestion to Boris Johnson could have helped?
Also insist on… "bi-directional" V2H support for the "Hundreds of thousands of extra charge points in the pipeline".